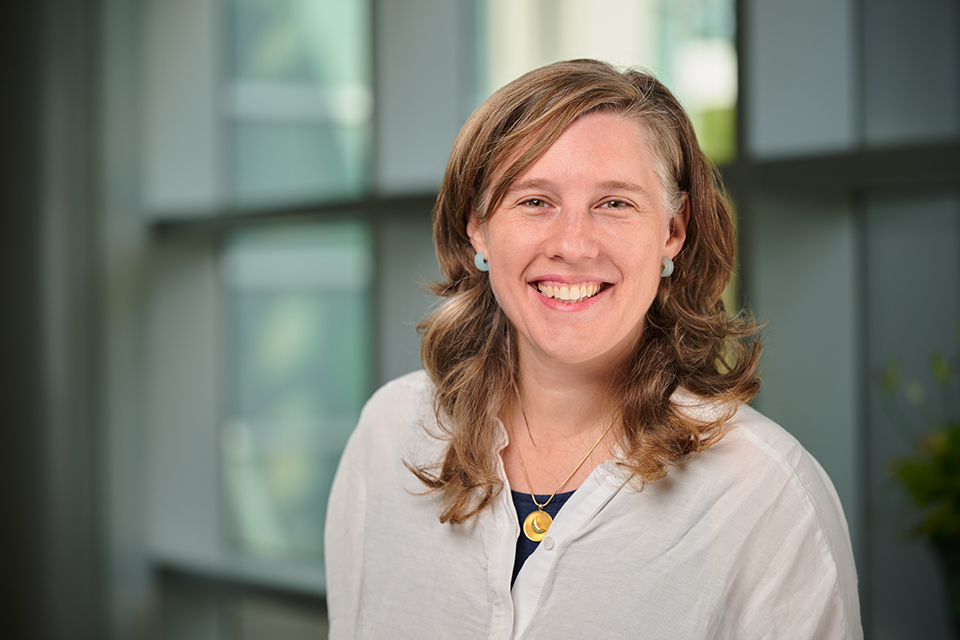 Nicole Asselin is a textile and mixed media artist and arts educator. Her work has been exhibited and published nationally and internationally, and she has given numerous lectures and workshops on textile practices, art and design.
I foster a student-directed classroom, where learning by doing is the focus. Students are fully immersed in the studio environment and encouraged to develop a robust design process along with a strong art-making practice.

Nicole Asselin
Credentials
Graduate Teaching Assistant teaching Design Fundamentals, Color and Light, 2D Design, and Design Thinking, North Carolina State University College of Art and Design, 2015-17.
Intructor at Village Fabric Shop in Winston-Salem, teaching Indigo & Surface Design and Tapestry Weaving: Drawing with Thread.
Instructor at Sawtooth School of Visual Art in Winston-Salem. Courses have included Tapestry Weaving; Rope, Knots and Modern Macramé; and Color Theory and Yarn Dyeing.
Instructor at Textile Arts Center in Brookyln, N.Y., 2012-15.
Coordinator for Arts and Personal Enrichment Programs, Forsyth Technical Community College, Winston-Salem.
Exhibitions
Handmade, The Artist's Tools, Yadkin Arts Center, Welborn Gallery, Yadkinville, N.C., 2022.
Chattahoochie Handweavers Juried Exhibition, Hudgens Center for the Arts, Duluth, G.A., 2021.
Drawn to Paper, Atlantic Gallery, New York, N.Y., 2021.
Excellence in Fibers VI, New Bedford Art Museum & Fiber Arts Now, Online, 2020 .
Residency #106, Elsewhere Museum, Greensboro, N.C., 2020.
What's Going Around, Microorganisms in Transformation, Livingroom Realty Gallery, Chicago, I.L., 2019.
One Acre Exchange, The Carrack Modern Art Gallery, Durham, N.C., 2019.
A Celebration of Textiles and Community, Textile Arts Center, Brooklyn, N.Y., 2019.
Solo Exhibition, Myco Metamorphic, Visual Arts Exchange, Raleigh, N.C., 2018.
Soft Goods, Visual Arts Exchange, Raleigh, N.C., 2018.
Fold Unfold, Lyndon House Arts center, Athens, G.A., 2017.
Awards, Recognitions and Honors
Materials Sourced from Nature Award, Chattahoochee Weaver's Guild Biennial Exhibit, 2021.
Southern Constellations Artist in Residence Fellowship Grant, Elsewhere Museum, 2020.
Creative Ventures Grant, Arts Council of Winston-Salem, 2019.
Young Professional Symposium Grant, Textile Society of America, 2018.
Excellence in Art and Science Award, NCSU College of Art + Design, 2018.
Organizations
The Textile Society Of America

Surface Design Association
Education
M.A. Art and DesignNorth Carolina State University College of Art and Design
B.A. Art and Costume DesignBennington College