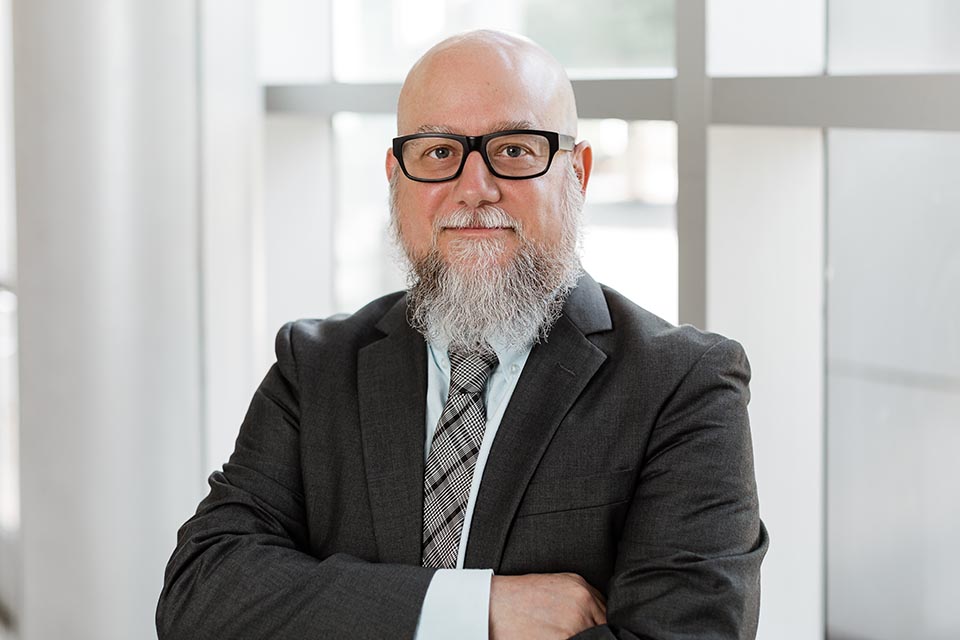 Paul Razza comes to UNCSA with 20 years of experience in public and private higher education in the arts. During his multifaceted career, he has focused on recruitment, enrollment, and admissions team management, and has produced award-winning multimedia content for creative communications and proven marketing solutions.
Previously, Paul was Director of Recruitment Media and Communications for Palm Beach Atlantic University, having formerly served as Assistant Director of Admissions since January 2017. There, he has been responsible for developing and managing the overarching recruitment communications and marketing plan for undergraduate and graduate admissions, as well as the customer relationship management (CRM) communication flow.
From 2012-14, Paul served as Director of Admission and Recruitment at Florida State University's College of Motion Picture Arts, and was a Recruitment Consultant there from 2015-16. He was tasked with establishing a satellite campus and was responsible for the recruitment and enrollment plan for the campus.
Prior to that, Paul worked at the Savannah College of Art and Design (SCAD) as Senior Director of Enrollment Marketing and Communications (2010-12) and as Senior Director of Visual Media (2009-10). There, he planned, implemented and managed the admission and communication plan for educating prospective students about SCAD and its five international campuses through web, print, social media and video communications.
Paul also has experience teaching in the arts. He served as an Adjunct Instructor in Cinema Arts at Palm Beach Atlantic University, Adjunct Instructor in Motion Picture Production at Palm Beach State College, and Adjunct Instructor in Motion Picture Arts at Florida State University. From 2014-16, he was Program Chair of International Baccalaureate Film and TV Production at Inlet Grove Community High School in Riviera Beach, Fla.
Education
M.A.The Savannah College of Art and Design
B.S.University of Florida