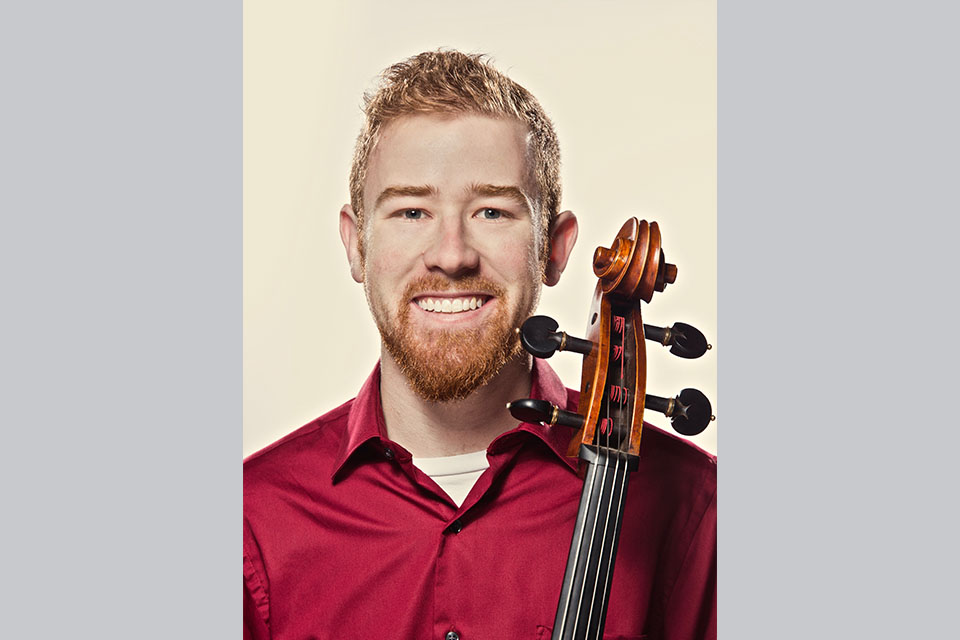 Cellist Peter Swanson has performed throughout the county and overseas as a soloist, orchestral leader, and cutting-edge chamber musician. He is praised for his "fiery playing" and "dramatic performance" and released his first solo CD on the Sheva Collection (UK) label in 2021.
He is a founding member of innovative chamber ensemble Catchfire Collective, and performs with pianist Meagan Lacher as Duo 336. Swanson holds degrees from Luther College (IA), the University of Maryland and the University of North Carolina at Greensboro. Swanson also serves the greater Winston Salem area working as an EMT for Forsyth County EMS.
He serves on the faculty of Methodist University and Guilford College and is also active as a composer, conductor, and scholar. His research on the cello works of German composer Max Reger can be read on the Cello Museum website. Peter is passionate about teaching both young and adult cellists, and enjoys running and reading in his spare time.