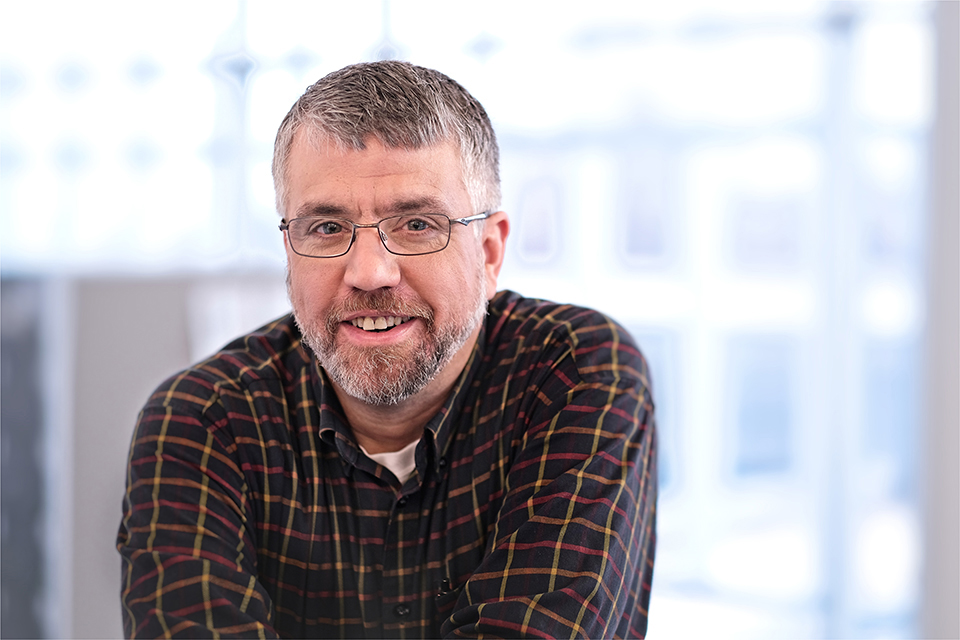 Alumnus Scott Beckwith joined the School of Design in Production faculty in 2016 as a member of the Scenic Technology faculty. In 2019, he became the Director of Stage Automation. He works with his students to develop a strong foundation in Automation on which they can continue to build their careers.
Credentials
Navigator Instructor for TAIT Towers, where he worked on Navigator Software Courses, including Introduction to Automation, Basic Navigator, Advanced Navigator, Axis I/O, Objects and Lace Attachments
Automation Systems Integrator for TAIT Towers, assembling, setting up, testing, training, maintaining and developing automation equipment for touring productions.
Career Highlights
Control Systems Integrator and Navigator Instructor at TAIT Towers
Deck Automation Operator for "Jersey Boys" at The Pallazzo in Las Vegas
Performer Flying Automation Operator for "Tarzan: The Broadway Musical" at the Richard Rodgers Theatre in New York City
Automation Mechanic at Showmotion, Inc.
Deck carpenter for first national tour of "Thoroughly Modern Millie"
Education
M.F.A. Stage AutomationUNC School of the Arts
B.F.A. Technical DirectionUNC School of the Arts