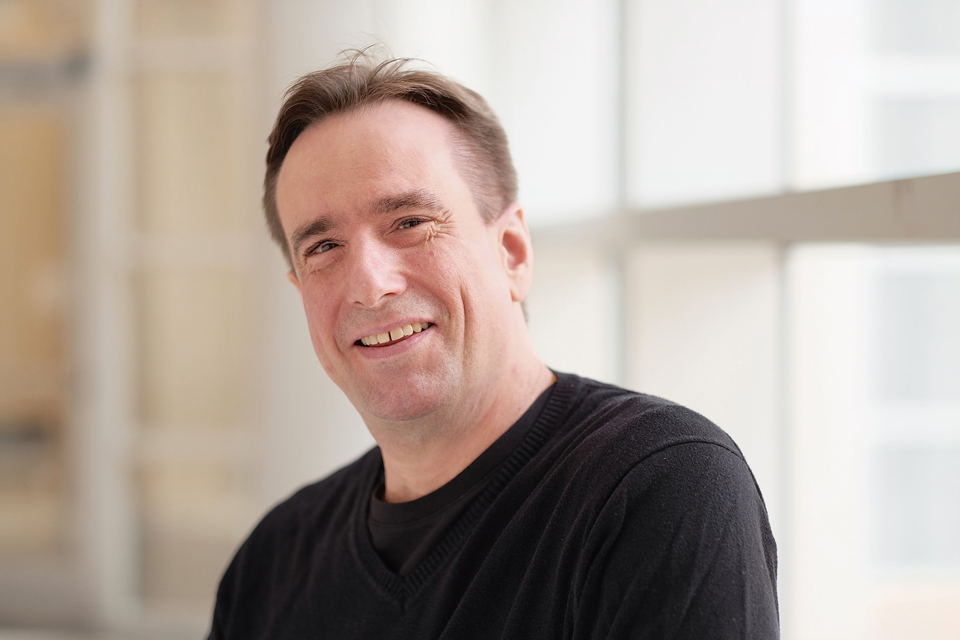 My dance technique classes are informed by the traditions of José Limón and Doris Humphrey. Using their philosophies as a base, I have developed exercises and techniques that investigate and play with gravity, momentum, breath, opposition, core initiation, extension of energy to inform/create line and, of course, always musicality.
My composition classes begin with a supposition that any movement idea can be a basis for choreographic or improvised study. Toward that presumption, we investigate various methods, tools, tactics and strategies that could possibly assist the excavation and development of the idea.
My first consideration – within all of my work as a dancer, choreographer, director, and teacher – is always the dynamic physicality of the movement (which can also be thought of as the musicality of the movement). Mechanics, shape, virtuous skill are important, but these are secondary concerns to me. The engagement of our minds and hearts, fully and honestly, focused on physical exertion while our bodies imbue and perform a movement – this is the question at the center of my teaching. My ultimate aim is to nurture and inspire performers. Success I would define by the artist's ability to affect an audience. In my opinion, anyone could potentially be such an artist; so long as they are able to be energetic, strong, supple, confident, resourceful and believable. These are the principles that I invest in. And I believe that students who invest with me do stand out from others in their field by being incredibly skilled dancers and truly captivating performers.
Career Highlights
Performed with the Limón Dance Company from 1990–1996
Performed with B.J. Sullivan/ Life in Dance from 1998–2007
Performed with Colin Connor and Dancers from 1990–1995
Performed with Carolyn Dorfman Dance Company from 1990–1991
Awards, Recognitions and Honors
Excellence in Teaching Award, UNCSA, 2004
University of North Carolina Board of Governors Excellence in Teaching Award, UNC, 2010
I have been happily married to B.J. Sullivan for over 20 years. We have a lovely daughter named Lennon Barrett Sullivan.