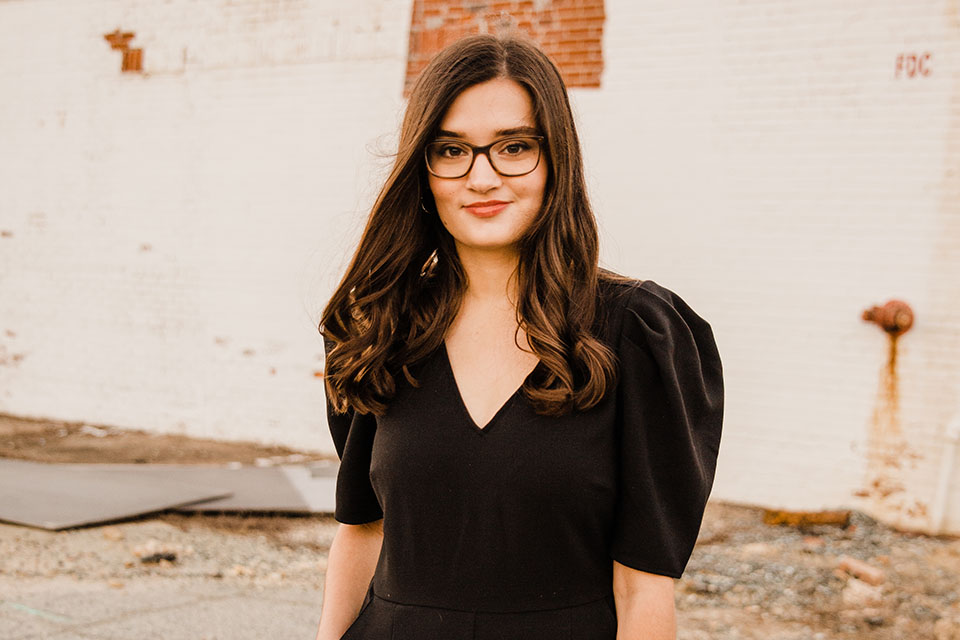 Taylor Stirm is a solo, chamber and orchestral musician based in North Carolina. Through her solo work and clarinet trio, Chaos Incarné Trio, she aims to expand the clarinet repertoire through commissioning emerging composers from underrepresented communities. Recent solo commissions include Trial by Fire (2022) by Fransisco Javier de Alba, premiered at the 2022 International Clarinet Association "ClarinetFest" Conference in Reno, Nevada and an upcoming solo clarinet work by Susanna Hancock to be premiered at the 2023 "ClarinetFest" Conference in Denver, Colorado.
Stirm has performed at conferences such as the 2022 Single Reed Summit in Columbia, South Carolina, the 2023 Low Clarinet Conference in Glendale, Arizona, and the 2023 HERo Conference in Tallahassee, Florida with her trio, Chaos Incarné Trio. In 2021, Stirm served as the interim band director at Kyrene Altadeña Middle School in Phoenix, Arizona. Currently, Stirm has a large private studio in North Carolina of clarinet and piano students, and assists in instruction at the University of North Carolina-Greensboro through her duties as a Graduate Assistant. Stirm also serves as the North Carolina Student Representative for the International Clarinet Association.
Stirm completed her B.M. in Performance and B.M.E. in Music Education at Arizona State University with Bob Spring and Josh Gardner, and studied conducting with Jason Caslor as part of her thesis "The Preparation, Rehearsal, and Performance of Recombobulation By Theresa Martin: One Conductor's Perspective." Stirm earned a M.M. in Clarinet performance from the University of North Carolina-Greensboro, where she studied with Anthony Taylor and Andy Hudson. She will begin her doctoral studies as an Alumni/Hayes/Excellence Fellow at UNCG in Fall 2023.
Education
M.M.UNC Greensboro
B.M.E.Arizona State University
B.M.Arizona State University