Emmy Award-winning alumna Katreese Barnes on SNL decade and her career after UNCSA
If you don't know School of Music alumna Katreese Barnes by name, after more than 20 years in the music industry, you probably have heard a piece of music she has collaborated on. With a career ranging from singing back up for Sting to being the pianist and music director for "Saturday Night Live" (SNL), this Emmy award-winning and Grammy-nominated alumna is always working on her next project.
Barnes is currently in Cleveland, Ohio, as the pianist for the production of "Marie and Rosetta" about pioneer of rock and roll Rosetta Tharpe. Additionally, she is producing a live stream show on Facebook called "Welcome 2 My House" that features up-and-coming artists and their original songs. Below, she talks about her time at UNCSA and how her education prepared her for a career in music.
During Barnes' time at Saturday Night Live, she worked on opening monologues as well as hits like "Deep House Dish," "Lawrence Welk," "What Up with That" and the Christmas classic "D*** In a Box," featuring Justin Timberlake and Andy Samberg.
Why did you choose UNCSA for High School?
I won the Sanford scholarship, which allowed me to attend. I knew it would help me develop musically beyond the private lessons I was taking.
Share a significant memory and/or campus spot:
I just remember the food being great in the cafeteria. HAHA! Also listening to other great musicians in other practice rooms inspired me to practice more.
What have been the highlights or most significant moments of your career so far?
Too many to mention; I was able to play piano on the last "The Continental" sketch for Christopher Walken (on SNL). And of course being a collaborator on "D*** in a Box."
Who was your favorite artist to work with during your time at SNL?
Justin Timberlake, because he also hired me to write and produce musical numbers for him outside of SNL.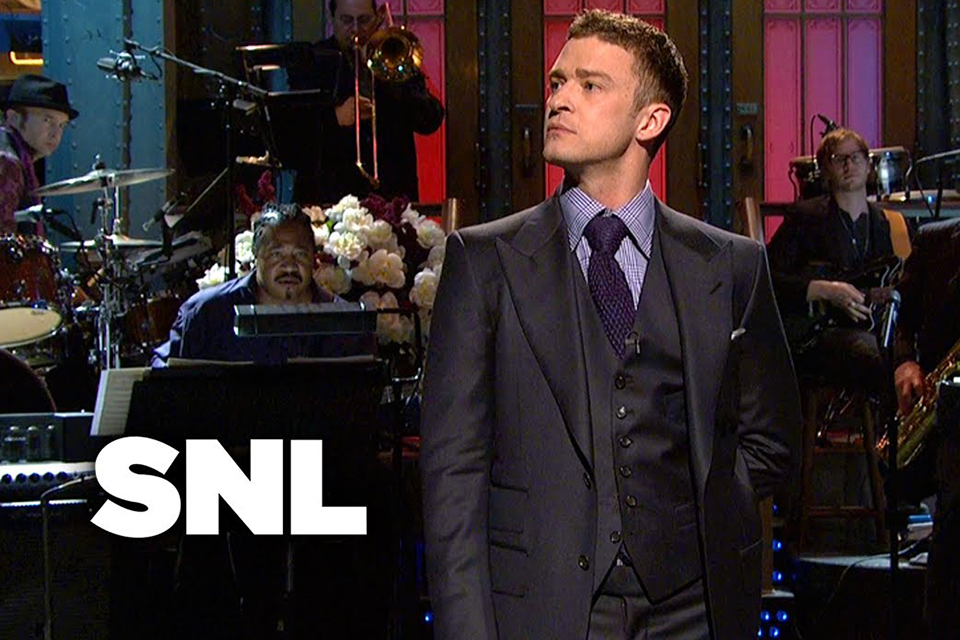 One of Barnes' many awards includes an Emmy for Outstanding Music and Lyrics for Justin Timberlakes 2011 Saturday Night Live Opening Monologue
Talk a little about a few of the awards you've received and how they shaped your career:
I have won two Emmys. Life does change in the industry when you have awards. You can get higher profile and better paying jobs.
Editors Note: Katreese's awards include an Emmy for the SNL Digital Short, "D*** in a Box," for Outstanding Music and Lyrics and an Emmy for SNL's "Justin Timberlake Monologue" for Outstanding Music and Lyrics. Additionally, she received an Emmy nomination for the 2008 ESPYS Awards for the song "I Love Sports" for Outstanding Music and Lyrics.
Talk a little about some challenges you've encountered in the music industry and how you've overcome them:
As the current #MeToo movement has shown there are definitely challenges for women (and men too) in this industry. I've been fortunate not to have too many horrific stories but I do think there have been times I have not gotten contracts because I said no to improper advances.
How did UNCSA prepare you for your career?
I think UNCSA helped me with overall musical development—even though at the time I was just playing classical. The ear training and techniques for piano playing were two very helpful tools.
Do you have any connections you made at UNCSA that you still maintain today?
I stay in contact with Kofi Burbridge who plays with Tedeschi Trucks band.
Editor's Note: Kofi Burbridge received a B.M. in Music in 1981 and currently plays the flute and keyboard for the Grammy Award-winning blues rock group, Tedeschi Trucks Band.
How have you grown as an artist since your graduation from UNCSA?
I have lived at least seven different lives as a pianist, saxophonist, lead singer, background singer, music director, composer and arranger.
If you could do something on your bucket list right now, what would it be?
I still haven't traveled and performed in South America. I think that's coming soon.