UNCSA 2015 Nutcracker to Present Sofiane Sylve and Tiit Helimets
UNC School of the Arts' beloved production of The Nutcracker welcomes guest artists Sofiane Sylve and Tiit Helimets who will star as the Sugar Plum Fairy and her Cavalier Prince for two evening performances on December 16 and 17. Both Sylve and Helimets are principal dancers with the San Francisco Ballet. Sponsored by First Tennessee Bank, The Nutcracker will be performed at the Stevens Center for nine performances December 12-20.
"Each holiday season, UNC School of the Arts' The Nutcracker brings world-class guest dancers to Winston-Salem to delight audiences," said UNCSA's School of Dance Dean, Susan Jaffe. "This year, we're thrilled to feature the incredibly talented Sofiane Sylve and Tiit Helimets as part of our special 50th anniversary season of The Nutcracker. Guest artists of this superb caliber inspire our students."
"Mrs. Sylve and Mr. Helimets are exquisite dancers who frequently partner for San Francisco Ballet performances," said UNCSA's Chief Marketing Officer Katharine Laidlaw. "They are rock stars of the ballet world and acclaimed interpreters of The Nutcracker who will add an exciting dimension to this year's production."
Tickets for the 2015 production of The Nutcracker are now on sale at the Stevens Center box office. The full performance schedule for the UNCSA production of The Nutcracker is: December 12, 16, 17, 18 and 19 at 7:30 p.m.; and December 12, 13, 19 and 20 at 2 p.m.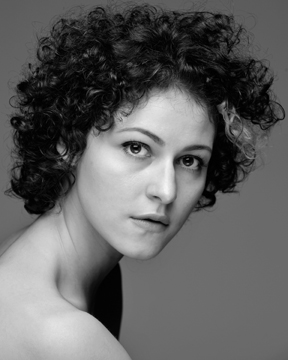 Ticket prices are: Prime Orchestra, $83; Orchestra Center, $61 for adults and $40 for children 13 and under; Orchestra Sides and Front Balcony, $51 for adults and $35 for children 13 and under; Center Balcony, $38 for adults and $28 for children 13 and under; Rear Balcony, $29 for adults and $24 for children 13 and under. Ticket prices include a 6.75% North Carolina entertainment sales tax and box office processing fee.
UNCSA's heralded ballet The Nutcracker has received rave reviews from critics and enthusiastic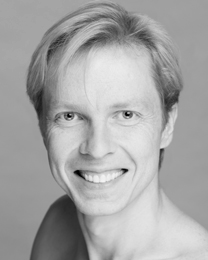 audiences since the reimagined production debuted in 2009 under the direction of Ethan Stiefel, former dean of the UNCSA School of Dance and retired principal dancer of American Ballet Theatre, who also staged and co-choreographed the production.
Jared Redick, assistant dean of the UNCSA School of Dance, will serve as artistic director for The Nutcracker. Redick studied at UNCSA, Mikhail Baryshnikov's School of Classical Ballet and the School of American Ballet. Redick began his performance career with San Francisco Ballet and danced with Texas Ballet Theater, Miami City Ballet and The Suzanne Farrell Ballet before joining Boston Ballet, where he danced for seven years as a soloist. Following his retirement in 2009, Redick continued his work with Boston Ballet as principal of Boston Ballet School's South Shore studio in Norwell, Mass. He is also the recipient of the National Foundation for Advancement in the Arts award for exceptional artistic achievement.