Oscar nominations include UNCSA alumni
Five graduates from UNCSA's School of Drama and School of Filmmaking worked on films that are nominated for 2016 Academy Awards.
Nominations, which were announced on Thursday, January 14, include "Bridge of Spies" and "The Big Shot" for best picture. Drama alumni Will Rogers ('04) and Billy Magnussen ('07) appear in "Bridge of Spies," portraying Frederic Pryor and Doug Forrester, respectively.
Magnussen also portrays Mortgage Broker No. 2 in "The Big Short," which received four additional nominations.
Jake Lacy ('08) is featured as Richard Semco in "Carol," opposite Cate Blanchett, who received a best actress nomination, and best supporting actress nominee Rooney Mara.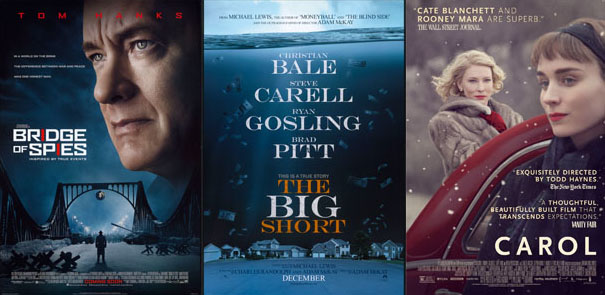 Will Files ('02) and Alex Nomick ('15), both graduates of the School of Filmmaking, worked on films that are nominated for Best Sound Editing—"Star Wars: The Force Awakens" and "The Revenant," respectively.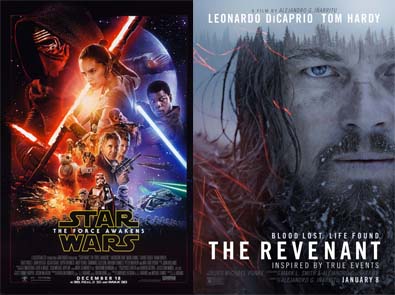 The 88th annual Academy Awards will be broadcast on ABC on Sunday, February 28, at 8:30 p.m.
Published: Jan. 15, 2016