School of Filmmaking again ranked among country's best programs
The School of Filmmaking at the University of North Carolina School of the Arts is among the nation's best film schools, according to The Hollywood Reporter, a prestigious voice of the entertainment industry. UNCSA's Film School is ranked No. 14 in the publication's sixth annual list of "The Top 25 American Film Schools."
To create the list for its Aug. 26 issue, available now online, The Hollywood Reporter consulted with "academic experts, industry professionals and scores of film school alumni."
The article noted that the UNCSA Film School is "transforming into a cutting-edge tech hub. This fall, it's offering a new track in immersive entertainment and augmented reality as students create a VR (virtual reality) movie with help from Jacquie Barnbrook, producer of The Martian VR Experience."
School of Filmmaking Dean Susan Ruskin said the ranking will help recruit students and faculty. "There are many great film programs up and down the list," she said. "In the end, it is a very personal decision by each individual student deciding which school is the best fit. Industry professionals are taking note of the caliber of our program, and they are interested in coming here to teach."
In the same week the ranking was published, UNCSA's Film School was featured as the cover story for EdTech magazine, a national publication produced by Fortune 500 technology provider CDW. The article focused on the school's render farm, a cluster of high performance computer servers used in the creation of animated images.
Associate Dean Henry Grillo told EdTech the render farm is similar to the one used by Disney. Grillo said by mirroring industry standards and equipment, the School of Filmmaking helps students develop marketable skills.
"When they leave this institution and they go work on a professional set, they'll feel completely at home," he said.
The render farm is housed in the New Digital Media Building, a 30,000-square-foot, state-of-the-art facility that houses the Film School's digital design, gaming, animation and special effects programs. The building opened in Fall 2015, and is mentioned in The Hollywood Reporter story.
The School of Filmmaking starts classes on Monday with two new M.F.A. programs and several new faculty who bring decades of industry experience. They include Kevin Jones, a producer whose credits include "Forrest Gump," "The Hunt for Red October," and "Coming to America;" Gary Tieche, a screenwriter with more than 20 years of experience writing for television and film, including "Navada," which he also directed; and Eric Eason, a director whose first feature film, "Manito," won awards at Sundance, Tribeca and South By Southwest film festivals, and is a writer for "Ready, Player One," which Steven Spielberg is currently directing.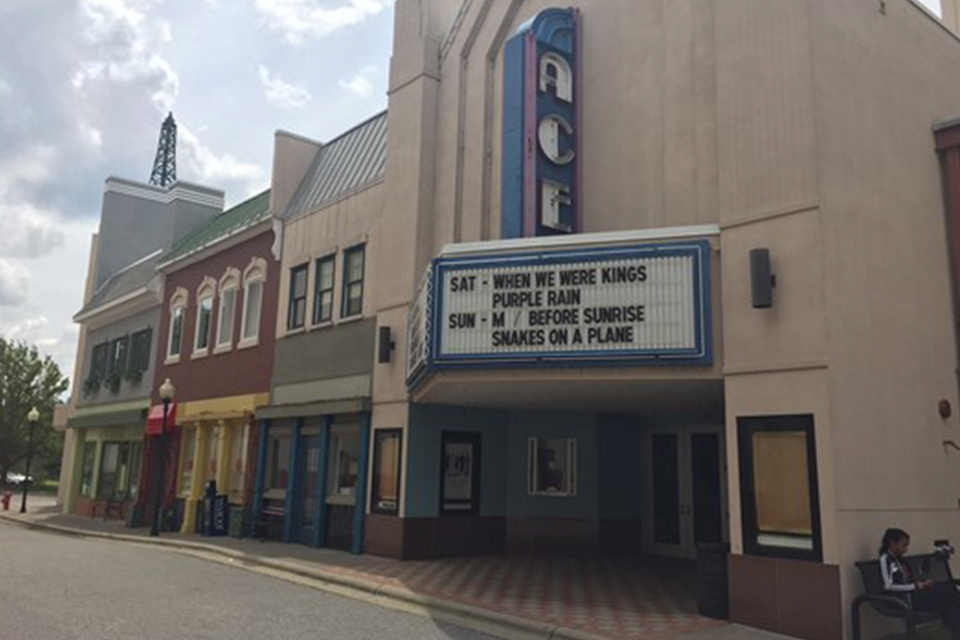 WFMY News 2 shared coverage of the Film School's ranking.
"With our world-class faculty and our cutting-edge facilities and equipment, we are well prepared to train the next generation of cinematic storytellers," Ruskin said. "It is gratifying to be acknowledged by leading industry publications like The Hollywood Reporter and EdTech. It is evidence that the small, relatively young film program at UNC School of the Arts is making its mark in the entertainment industry."
Opened in 1993, the School of Filmmaking has seen an 18 percent increase in enrollment over the past four years, standing at 360 students for the current school year. Ruskin said applications were up by 37 percent this year.
Aug. 18, 2016