Alumna Rebecca Nussbaum will help UNCSA students build bridges to professional careers
Rebecca Nussbaum, a 1997 graduate of the School of Music at the University of North Carolina School of the Arts (UNCSA), has been hired in the new position of Director of Career Development and Community Engagement for the university, Vice Provost Ward Caldwell has announced.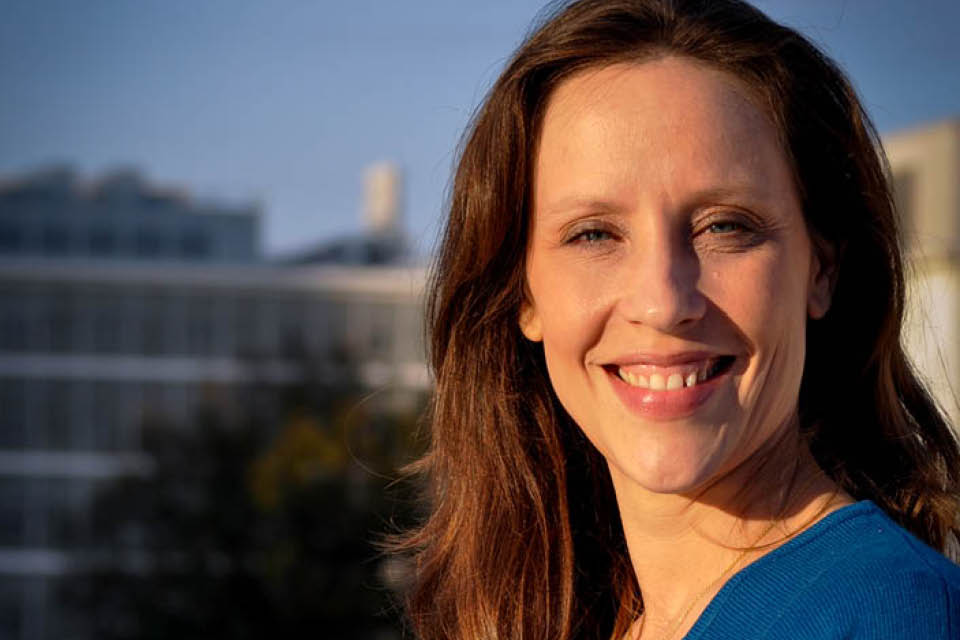 Caldwell said the position was created to assist students in developing skills and building experience that will help them find meaningful employment when they graduate. "Rebecca will build arts-centric community partnerships that enhance the careers of students and alumni," he said.
"Our students receive excellent training in the arts. They leave here ready to work in a myriad of jobs in the arts and entertainment industry. The Career Development and Community Engagement Program will support that training by helping students build bridges into the professional work world," Caldwell said.
"As an alumna with 12 years of professional experience connecting UNCSA, its students and alumni with communities throughout the state, Rebecca was the obvious choice for this crucial position," Caldwell added.
Nussbaum was interim director of Community Engagement and Career Development at UNCSA for a year. Prior to that, she was a project manager for the Thomas S. Kenan Institute for the Arts for 11 years, where she developed and managed programs and was responsible for grant writing and reporting.
In the interim position, Nussbaum designed and launched ArtistCorps, an AmeriCorps program that provides arts access for children in under-served areas of the region. She also oversaw the initial year of the U.S. pilot of the Vivaldi Project, which gives selected UNCSA violin students pedagogical training under renowned violinist, alumna and faculty member Ida Bieler, as well as a monitored practicum in violin instruction. In addition, Nussbaum maintained programming including UNCSA's career development grants program, and other outreach efforts.
As part of her work with the Kenan Institute, Nussbaum was general manager and artistic producer for the Open Dream Ensemble for 10 years, working with students and recent graduates to create and present original works of musical theatre for children and standards-based arts-integrated residencies in elementary schools throughout the state.
Since 2008, Nussbaum has been a fellow with the A+ Schools Program of the N.C. Department of Natural and Cultural Resources. She is a 2012 recipient of the R. Philip Hanes, Jr. Young Leader Recognition Award by the Arts Council of Winston-Salem and Forsyth County.
A flutist, she has performed with the Chamber Orchestra of Philadelphia, the Opera Festival of New Jersey and with the Amarillo (Texas) Symphony. In addition to her Bachelor of Music from UNCSA, she has a Master of Music from the University of Maryland at College Park.
August 23, 2016