Adobe Systems acquires Kyle Webster's digital paintbrush company
Multinational computer software company Adobe Systems has acquired a digital paintbrush company created by Kyle Webster, an award-winning illustrator and designer who teaches in the School of Design and Production at the University of North Carolina School of the Arts.
KyleBrush, the world's best-selling digital brushes for professional illustrators, animators, and designers, were the first to be officially licensed by Adobe for inclusion in its library of tools for Photoshop and Photoshop Sketch software packages. With Adobe's acquisition, more than 1,000 high-quality digital brushes will be available exclusively and without additional cost to customers who subscribe to Creative Cloud, a portfolio of Adobe's web-based applications and services.
Digital paintbrushes allow artists to recreate the look of pens, sketch pencils, and watercolor paints using computers and tablets.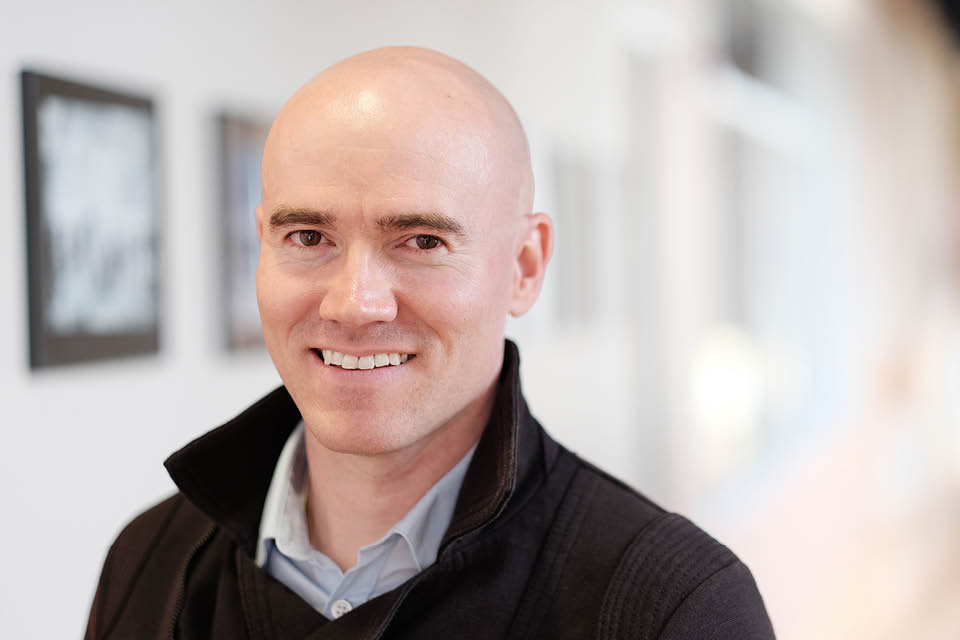 Webster teaches life drawing, portraiture, and digital painting at UNCSA.
Michael J. Kelley, Dean of D&P, said Webster is a tremendous asset to the school. "Our students are very fortunate to learn from an artist with his level of talent and expertise. As a designer, you depend on good drawing skills to communicate your creative vision, and more often than not these days, you are working on a digital platform. Kyle is hands down the worldwide leader in creating custom tools for digital illustration."
Webster, who has drawn illustrations for The New Yorker, TIME, The New York Times, Wall Street Journal, The Atlantic, Entertainment Weekly, Scholastic, Nike and IDEO, launched KyleBrush in 2013 and has more than 150,000 customers around the world. As part of the acquisition with Adobe, he will work closely with the company's product teams on the development of future brushes for Creative Cloud.
"I know the team well and have collaborated with Adobe in the past, including the recent Hidden Treasures of Creativity campaign, a fun project where we recreated the over 100-year old paint brushes of Edvard Munch," Webster said.
"We're thrilled to bring his award-winning brushes to all Creative Cloud members and at the same time gain Kyle's expertise to enhance Adobe's digital drawing experience for designers in the future," said Maria Yap, Adobe Senior Director of Digital Imaging Product Management.
Webster's work has been recognized by the Society of Illustrators, Communication Arts, and American Illustration. In 2009 and 2010, he created two top 50 iPhone games. He wrote and illustrated the children's book "Please Say Please," which was published in 2016 by Scholastic Press.
His clients for illustrations and graphic design include Krispy Kreme, Foothills Brewing, RiverRun International Film Festival and singer/songwriter Tori Amos.