Fantastic Finale concert highlights UNCSA Class of 2018
The School of Music at the University of North Carolina School of the Arts (UNCSA) finishes out the school year with a dynamic concert honoring its graduating students. "Fantastic Finale: A Celebration of the Class of 2018" will showcase UNCSA's talented soloists and ensembles in a jam-packed program featuring works by Bernstein, Giannini, Vaughn Williams and more.
The performance will take place at 6:30 p.m. on Saturday, April 28 at the Stevens Center, 405 West Fourth St. in downtown Winston-Salem.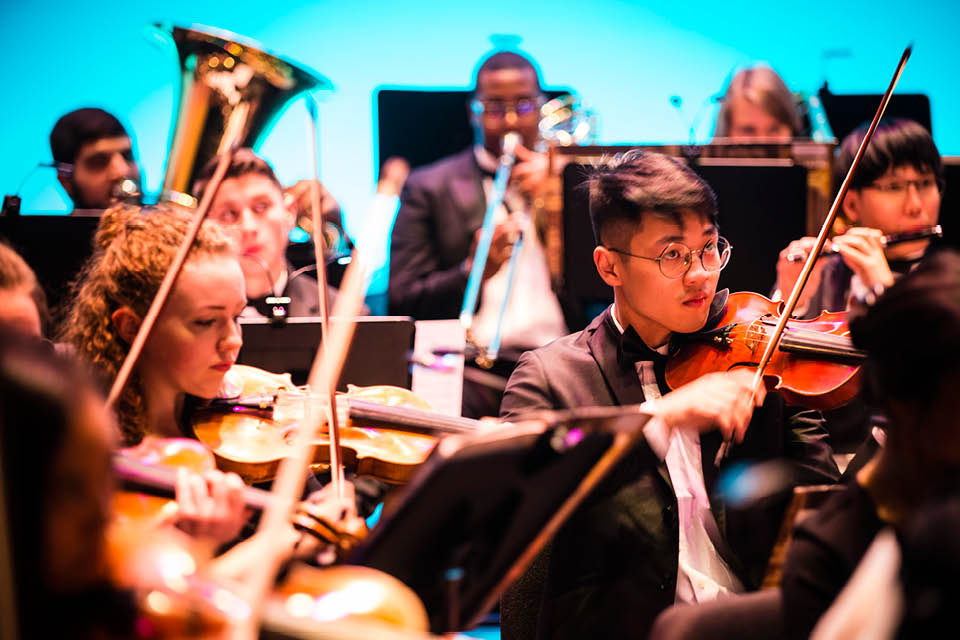 Tickets for the concert are $18 regular and $15 students with valid ID, and are available online or by calling the box office at 336-721-1945.
Tickets for UNCSA's annual Scholarship Benefit NextNow—which includes both the concert and the cocktail soiree at Benton Convention Center following the performance—begin at $200 and are available online or by calling the Advancement Office at 336-770-3330.
Fantastic Finale features musical masterworks interspersed between audiovisual extras, solo performances and chamber works, all in a compact program that runs less than an hour and half.
"We've got our huge symphony orchestra, the Cantata Singers, soloists, chamber ensembles, brass and percussion fanfares, student and faculty performers – there's truly something for everyone in this concert," says Christopher James Lees, music director for the UNCSA Symphony Orchestra.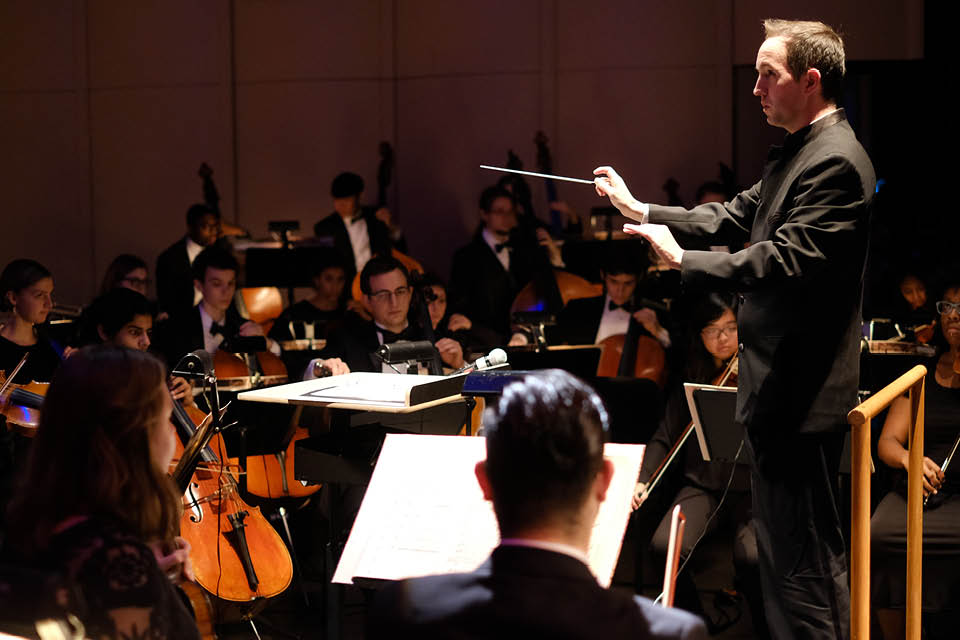 This concert will be Lees' final UNCSA performance before beginning a new job as Resident Conductor for the Charlotte Symphony.
"Fantastic Finale is not only a celebration of these young musicians and their achievements, but also of what's next for them on their artistic journeys," says Brian Cole, dean of the School of Music. "It is a showcase of students from across every area of the School of Music and includes tributes to the past, the present, and the future."
Fantastic Finale opens with Joan Tower's "Fanfare for the Uncommon Woman" paired with Copland's "Fanfare for the Uncommon Man."
The concert also pays homage to UNCSA's first president Vittorio Giannini with a performance of excerpts from his work "Concerto Grosso."
One of the highlights of night will be Ralph Vaughn Williams' "Serenade to Music," an ethereal piece for vocal soloists and orchestra. The work features text from Act V, Scene 1 of Shakespeare's play the "The Merchant of Venice."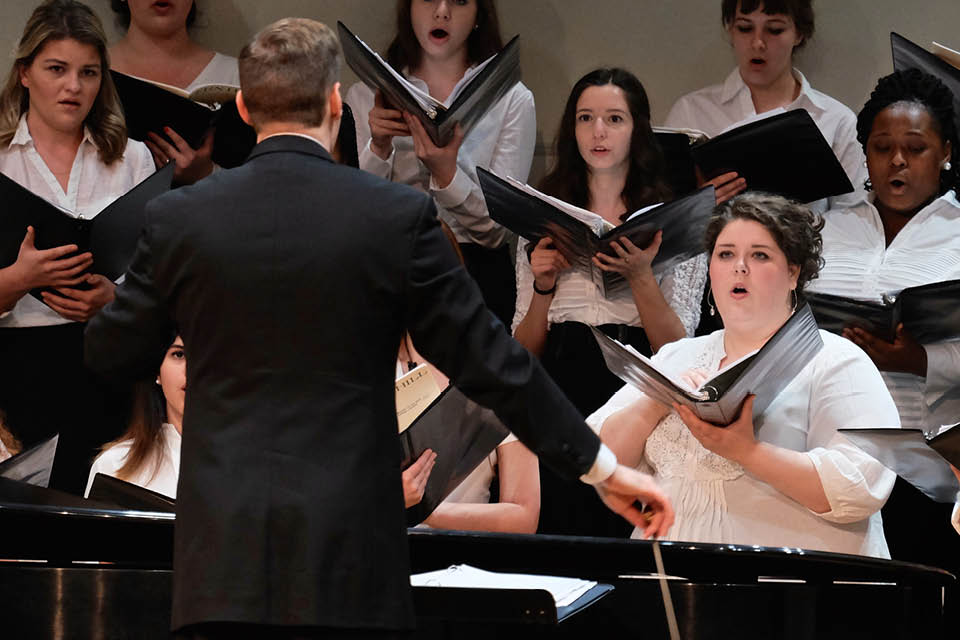 For those who purchase tickets to the NextNow Scholarship Fundraiser, the evening continues at the Benton Convention Center after the performance. Guests will enjoy an exclusive cocktail soiree, mingle with students, and hear more stellar performances, all while supporting the next generation of artists and creative innovators.
"This fundraiser is an investment in the artists of the future," explains Lees. "Support for our students really resonations and ripples out to the entire world, and that kind of impact can't be overstated."