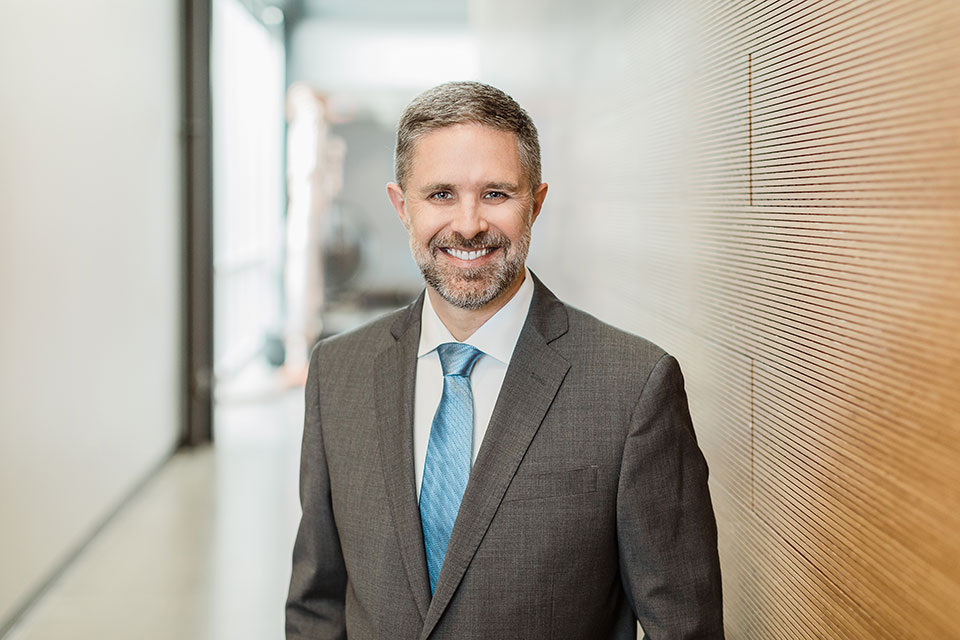 Brian Cole is an innovative, experienced and bi-lingual arts leader and conductor of orchestras and opera. His strengths include curriculum and program development, collaborative arts initiative development and implementation, and local and international projection.
An accomplished conductor, Cole has led orchestras and operas throughout the United States, Europe, South America and the Caribbean. He has served the Cincinnati Symphony Orchestra as Conducting Assistant and also as Assistant Conductor for the May Festival. He has held the positions of Assistant Conductor and Director of Education and Outreach Programs for the Cincinnati Chamber Orchestra, and as Music Director of the Concert Orchestra of the University of Cincinnati College – Conservatory of Music. He was Associate Dean of Academic Affairs at Puerto Rico Conservatory of Music for over seven years before spending four years in Valencia, Spain, as the founding Dean of Academic Affairs for the Valencia Campus of Berklee College of Music.
Credentials
Former academic and artistic leader of the Valencia Campus of Berklee College of Music, which included four graduate majors in Music Production, Technology and Innovation, Global Entertainment and Music Business, Scoring for Film, Television and Video Games, and Contemporary Performance; led a robust Study Abroad program for students on Berklee's Boston Campus and other partner institutions, as well as designed and implemented an intensive Summer Study Abroad program for students from around the world.
Former executive of all performance studies programs at Puerto Rico Conservatory of Music – one of the largest conservatories in Latin America, managing an approximately $11.4 million annual operating budget.
Has conducted youth, college, chamber, philharmonic and symphony orchestras and taught courses in conducting, musicianship/aural skills and orchestral repertoire.
Opera credits include a variety of works such as Debussy's "Pelléas et Mélisande;" Britten's three chamber operas "Albert Herring," "The Rape of Lucretia" and "The Turn of the Screw;" Mozart's "Don Giovanni;" Puccini's "La Bohéme;" Menotti's "The Telephone" and "Amahl and the Night Visitors;" Moore's "The Ballad of Baby Doe" and Argento's "A Water Bird Talk."
Career Highlights
Implemented and developed Berklee's first-ever masters programs, which increased in enrollment more than 25% in each of the first three years.
Led the development of meaningful experiential learning initiatives for Valencia graduate students, such as the annual orchestral recording project at Abbey Road (London) for Film Scoring students, annual presentations by Music Business students at leading conferences such as MIDEM (Cannes, France) and The Great Escape (Brighton, UK), and performances and installations by Music Production and Technology students at Sonar (Barcelona).
Expanded Berklee's membership and activity within the Association of European Conservatories (AEC), and is a founding member of the Medinea Network, a consortium institutions from the Euro-Mediterranean zone, supported by the Festival Aix-en-Provence, whose mission is to develop and promote emerging Mediterranean artists.
Spearheaded five new degrees and programs at Puerto Rico Conservatory of Music, including the first Master of Music degree in performance and a graduate diploma in Jazz & Caribbean Music performance.
Initiated, planned and completed – in collaboration with the Chancellor's Office of Development – a successful $3.5 million Capital Campaign at Puerto Rico Conservatory of Music, which equipped the institution with new facilities, including more than 100 new Steinway pianos.
Organizations
League of American Orchestras
College Music Society
Conductors Guild
Chamber Music America
Phi Mu Alpha Sinfonia
Pi Kappa Phi
Association of European Conservatories (AEC)
Education
Doctoral Candidate, Orchestral ConductingUniversity of Cincinnati
M.M., Instrumental ConductingUniversity of Illinois
B.M., Bassoon PerformanceLouisiana State University