Grammy winner Kathy Mattea will perform at the Stevens Center
Two-time Grammy Award-winner Kathy Mattea, recently featured in the Ken Burns PBS documentary "Country Music," performs at the Stevens Center for one night only: at 7:30 p.m. on Saturday, Nov. 16. Her appearance is part of this season's American Music Series, featuring a diverse array of female artists and ensembles, presented by "UNCSA Presents."
Tickets for An Evening with Kathy Mattea are available at the Stevens Center box office, by phone at 336-721-1945, or online.
Hailed by The Washington Post as "one of Nashville's finest song interpreters," Mattea has enjoyed the kind of success many artists only dream of. In addition to the Grammys, she's won four Country Music Association Awards, and had four No. 1 country singles and five gold albums (plus a platinum collection of her greatest hits). The most poignant album of her career, "Pretty Bird," was released in September 2018.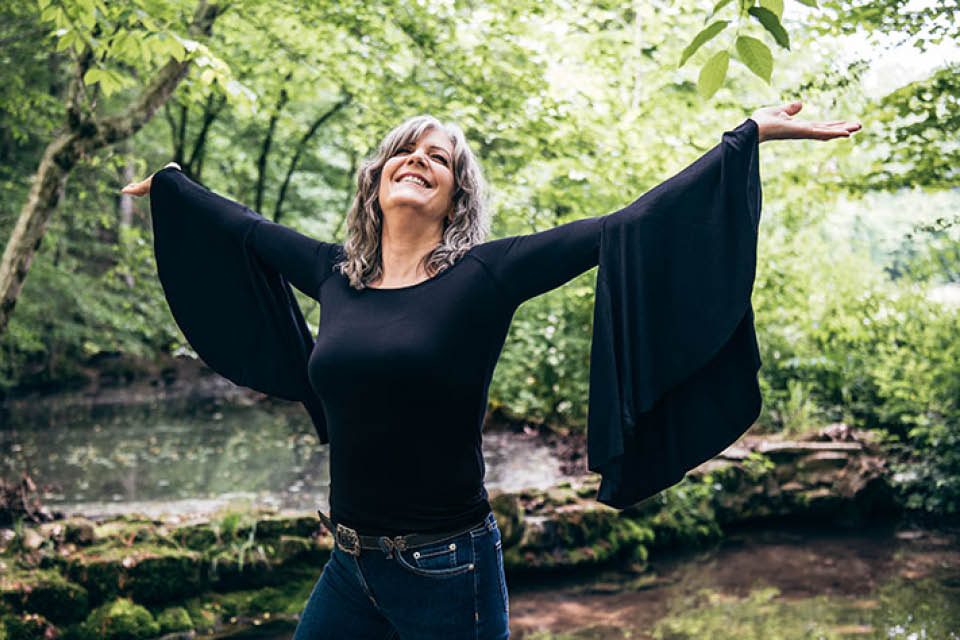 A consultant and contributor to Burns' PBS documentary, Mattea performed in September at an all-star concert at Nashville's famed Ryman Auditorium to celebrate the film's release. Also featured in the film and performing at the concert was Triad-born Grammy winner Rhiannon Giddens, who said Mattea has influenced her career.
"My first obsession with country music was in the '90s," Giddens said in the documentary. "It was Reba (McEntire) and Mary Chapin Carpenter and Kathy Mattea. I love strong women telling stories. And I think in country music, especially at that time, if you want to look for super strong women telling really amazing stories, you went to country."
Mattea's first No. 1 hit was "Goin' Gone" in 1987. She's released 19 albums, including a 1990 collection of greatest hits that found its way back to the country music top 40 for online sales and streams after the Ken Burns documentary aired on PBS earlier this fall.
"With a career that has endured through four decades, Kathy Mattea has sung her way into the hearts of thousands of Americans," said Wiley Hausam, UNCSA's managing director of performance facilities, who curates the American Music Series for "UNCSA Presents."
"Both her music and her personal story as an artist are inspiring. They illustrate the rich and powerful tapestry that we call Americana music," he added.
"Pretty Bird" is Mattea's first release since she noticed her voice changing as she entered her 50s, an experience she describes as her "dark night of the soul." Over a three-year period marked by personal anguish and professional uncertainty, she worked with a vocal coach and recommitted to her music. A collaboration with her old friend and music roots wizard Tom O'Brien, the album is a chronicle of her journey.
The 2019-20 season of the American Music Series also includes Amythyst Kiah on Saturday, March 7, 2020, and Lula Wiles on Monday, Sept. 21, 2020.