UNCSA alumni install massive laser tag arena for Norwegian Cruise Line
When Norwegian Cruise Line wanted to incorporate a massive Atlantis-themed laser tag arena on the deck of its newest international ship, Norwegian Encore, they called on New Jersey-based Showman Fabricators for the job.
Fortunately for Showman, they had a number of UNCSA Design & Production alumni on board to help tackle the project.
The installation of the colossal project, billed by Norwegian as the "largest open air laser tag at sea," took place just before the ship's first official voyage in November 2019, but the builds and preparations took place for months beforehand. Elizabeth Distante, who earned a B.F.A. in Scenic Painting in 2017, is Scenic Charge at Showman Fabricators. For this project, she led a group of more than 30 artists, sculptors and painters throughout the process.
The team included several other Pickles: Project Manager Dylan Shay (Scenic Technology, 2015), Lead Scenic Artists Dylan Kaye (Scene Painting, 2017) and Rachel Miller (Scene Design, 2019), Head of Electrics and Automation Serge Gountas (Stage Automation, 2007), Electrics and Automation Supervisor Bridg Haifley (Lighting, 2013) and Lead of Sculpting and Carving Jessica Cancino (Scene Design, 2016).
"This was one of the biggest projects Showman has ever had," Distante says of the endeavor, which also included Ashley Haughwout as Lead Technical Designer. It's also one of the primary showpieces of the Norwegian Encore ship—a laser tag arena, enchanted by a serpent and set in the sunken Lost City of Atlantis.
The crew worked between four and five months in Showman's New Jersey shop and in the fall traveled to the Netherlands for an 18-day installation. Because the ship travels everywhere from the Antarctic to the Caribbean, it also presented a lot of opportunities for problem-solving, Distante says, in terms of making sure the arena could handle UV exposure, high winds and other engineering challenges.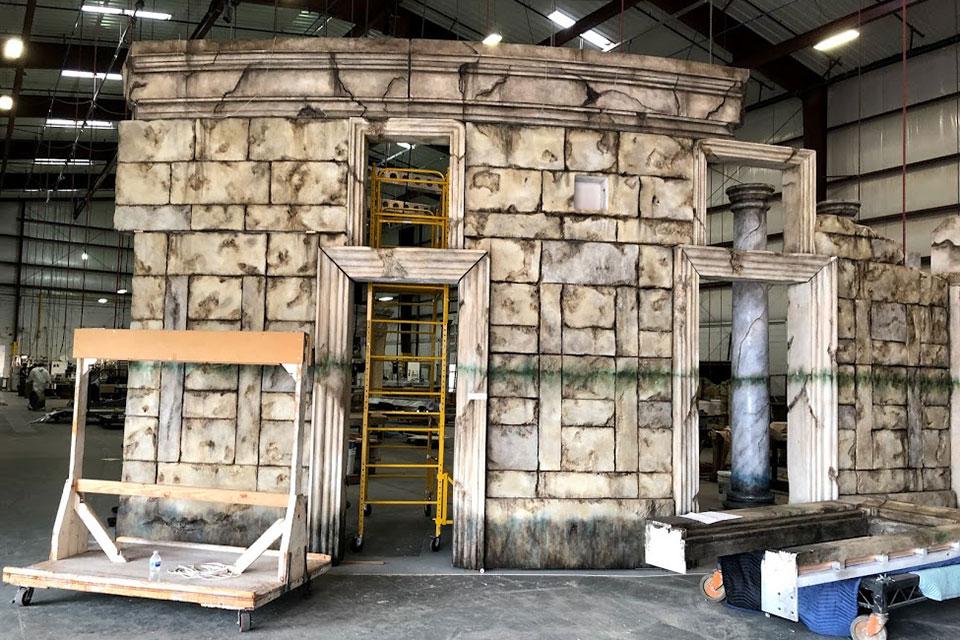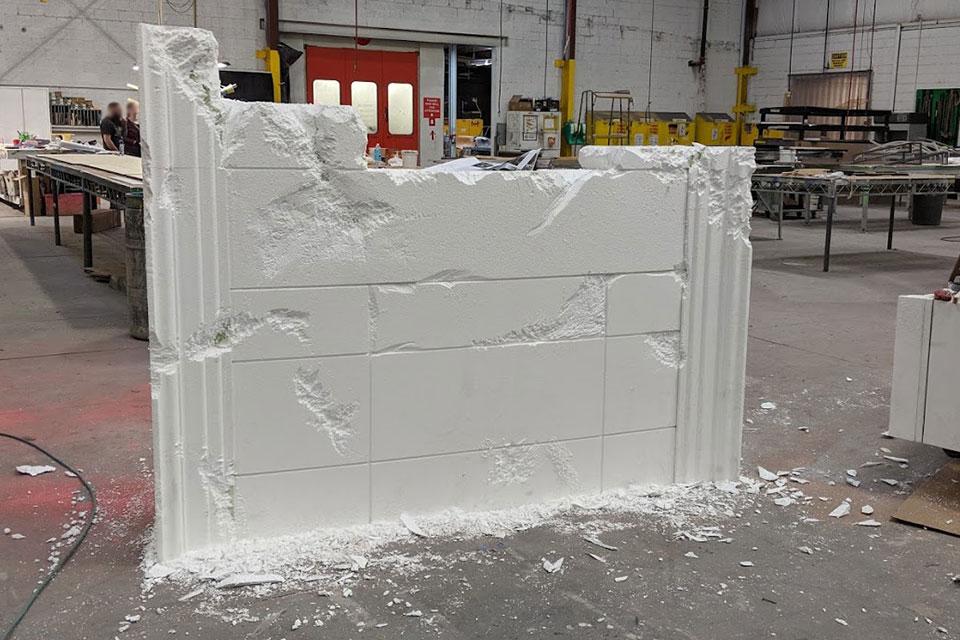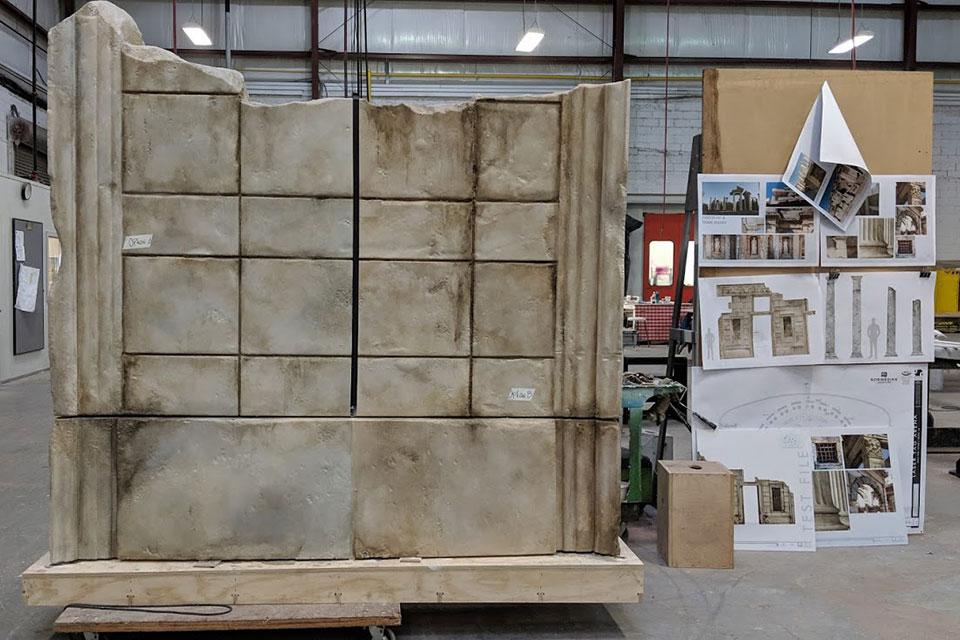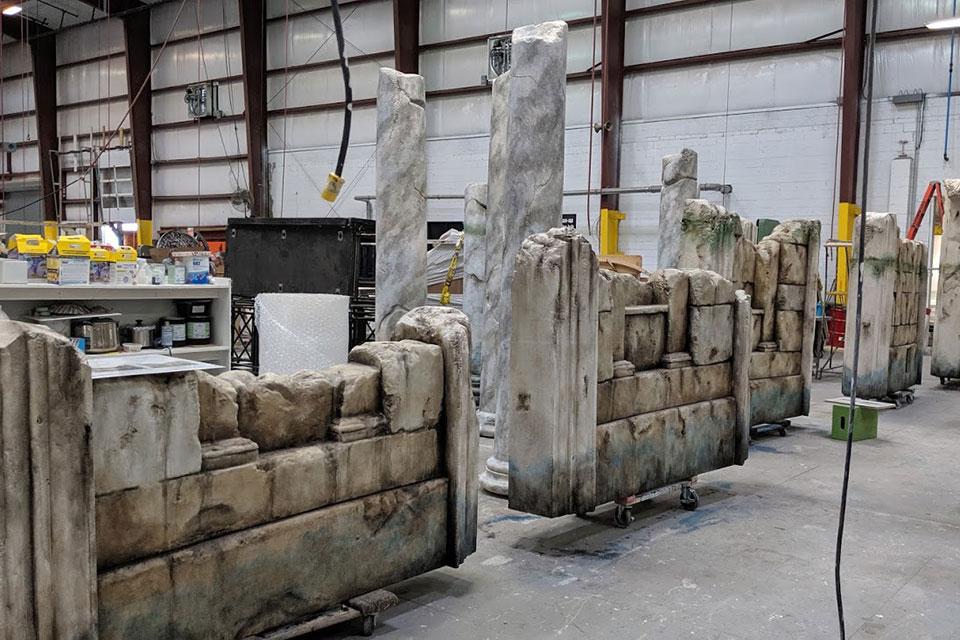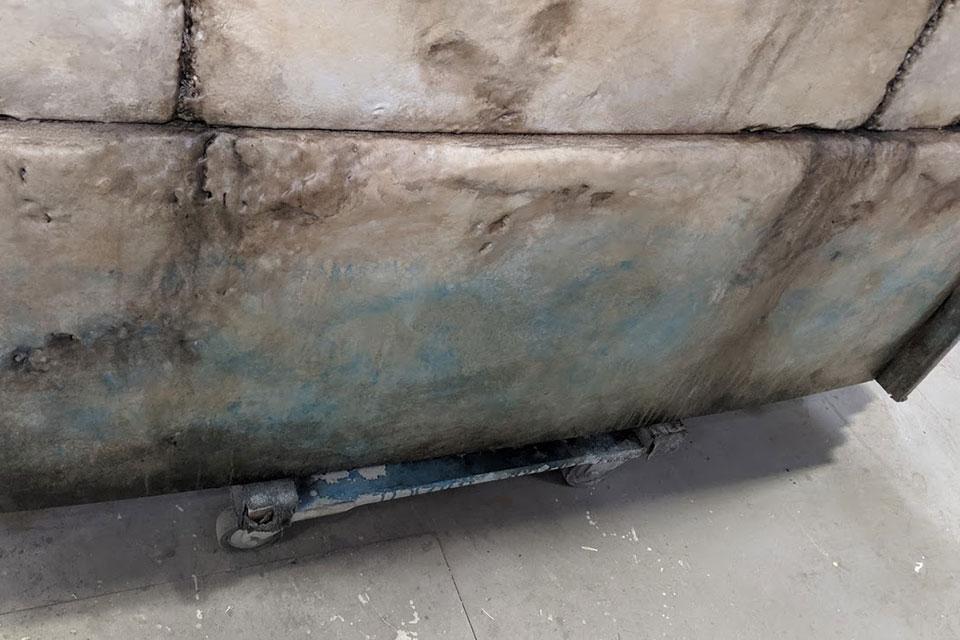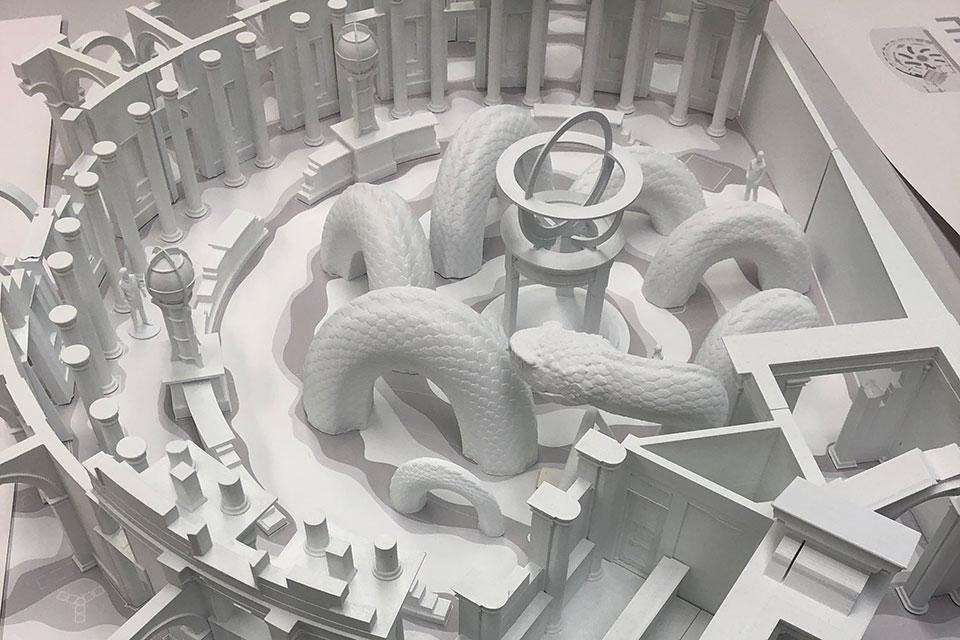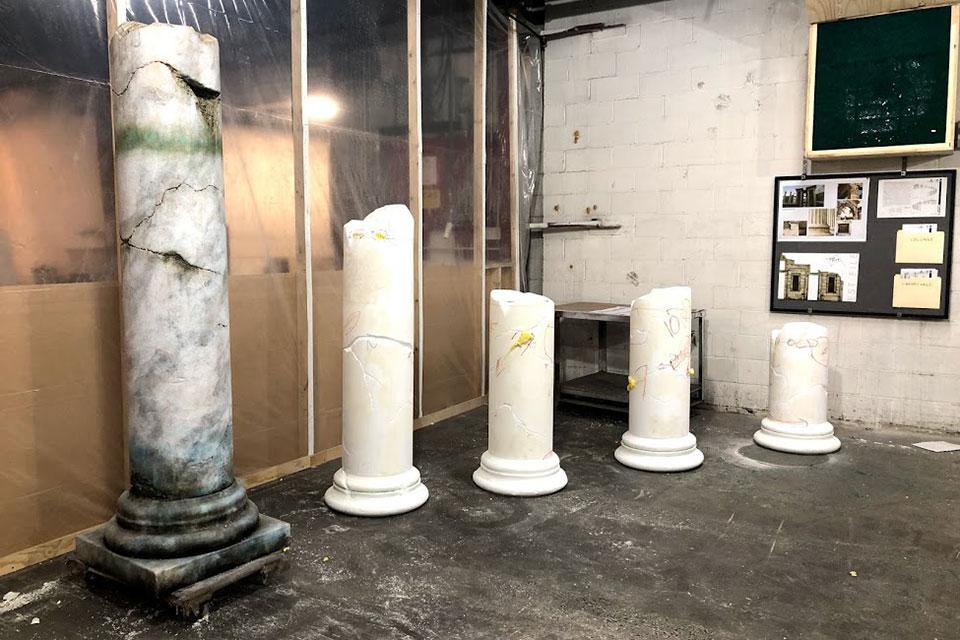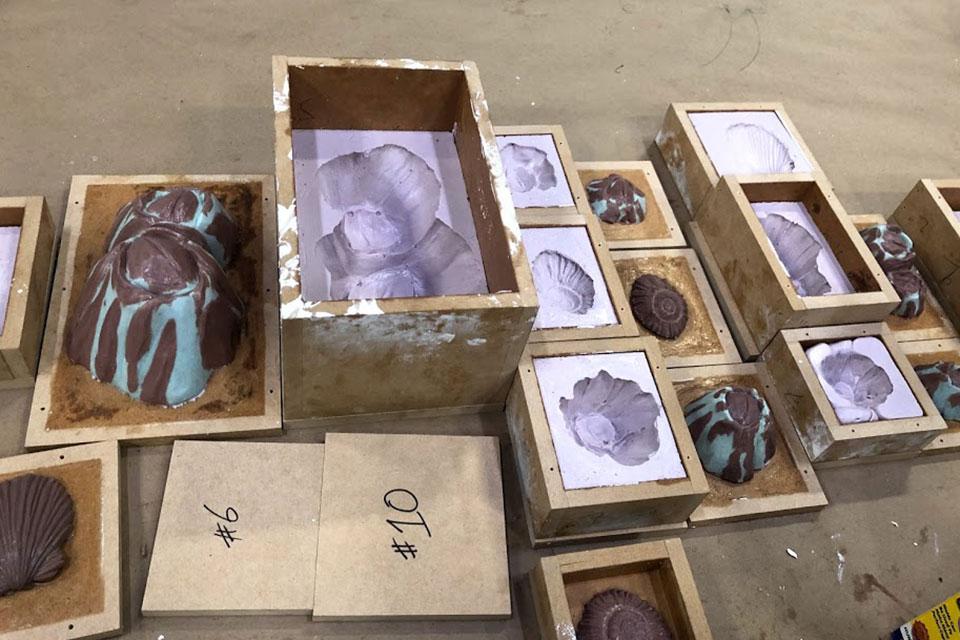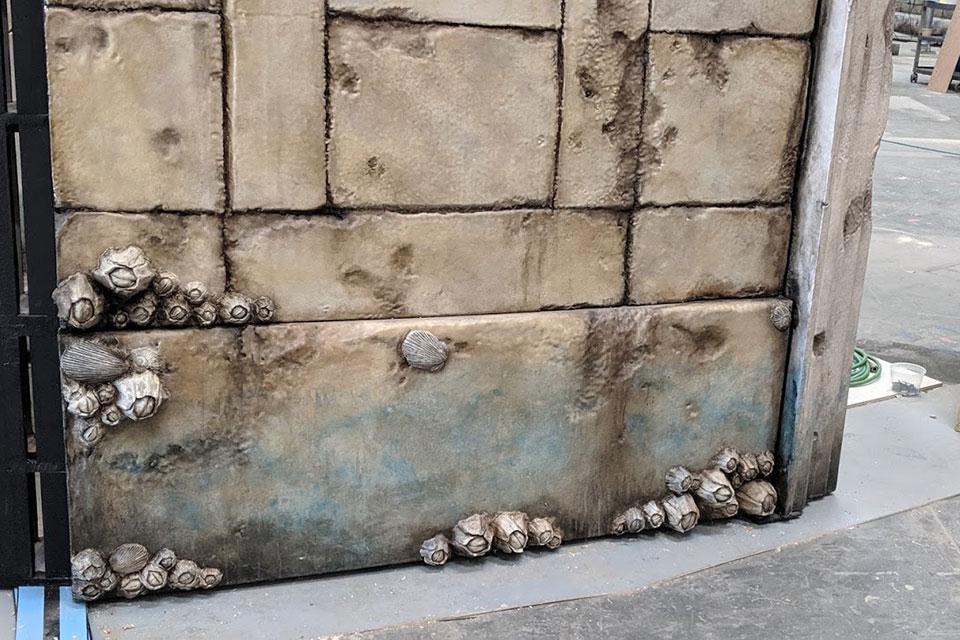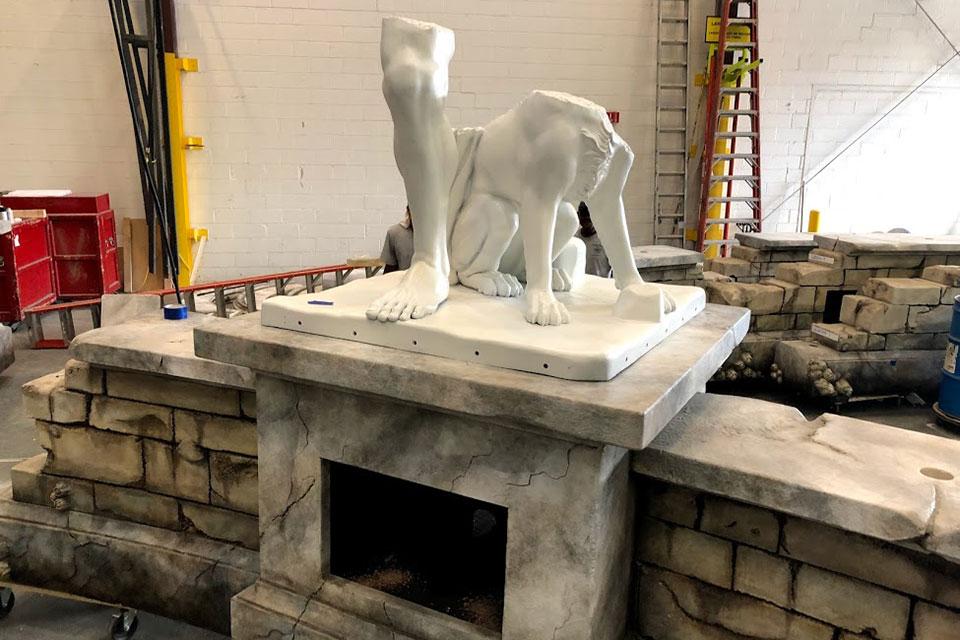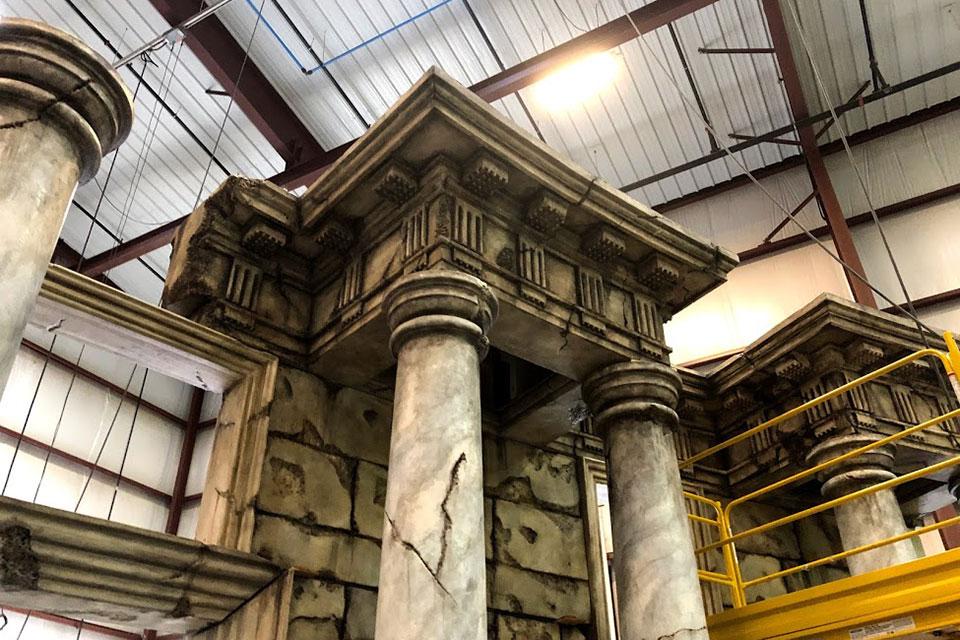 "We spent about a month living on the boat, installing the arena," Distante says, which included more than 10,000 square feet of surfaces that needed to be covered, carved, molded and painted. Teams of up to 22 people at a time worked to install the arena on the ship's aft.
The amount of work and level of artistry and engineering is typical of other projects Showman Fabricators takes on, which run the gamut from high-end retail installations at Tiffanys to themed entertainment, television sets and Broadway. Showman does all work on-site including sculpting, carving and painting.
"At Showman there's so much advanced technology and machinery that makes what we do so innovative," Distante says. "It's an environment that's constantly growing with the times. We have such a versatile network of clients. We do everything."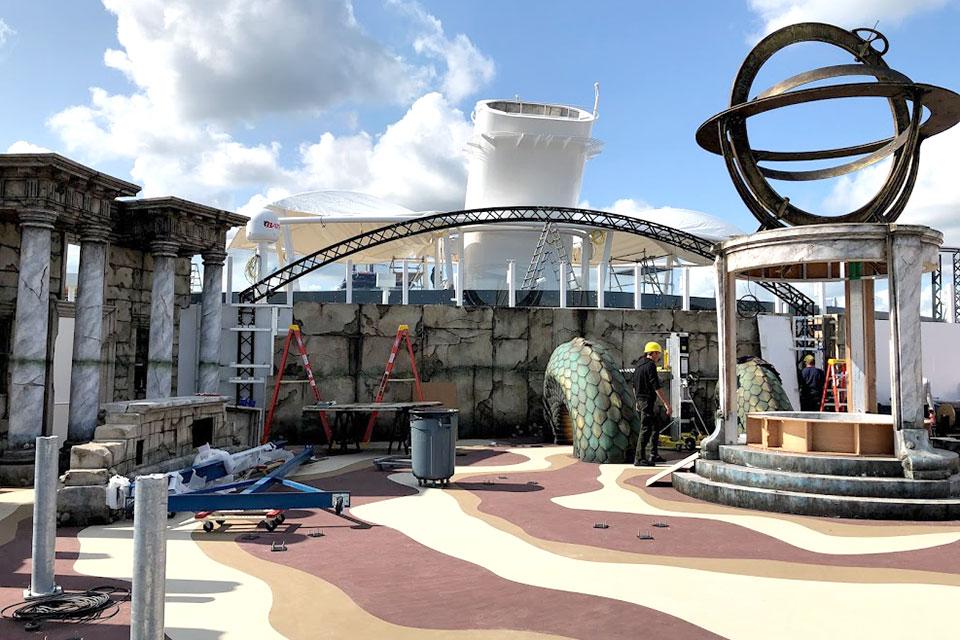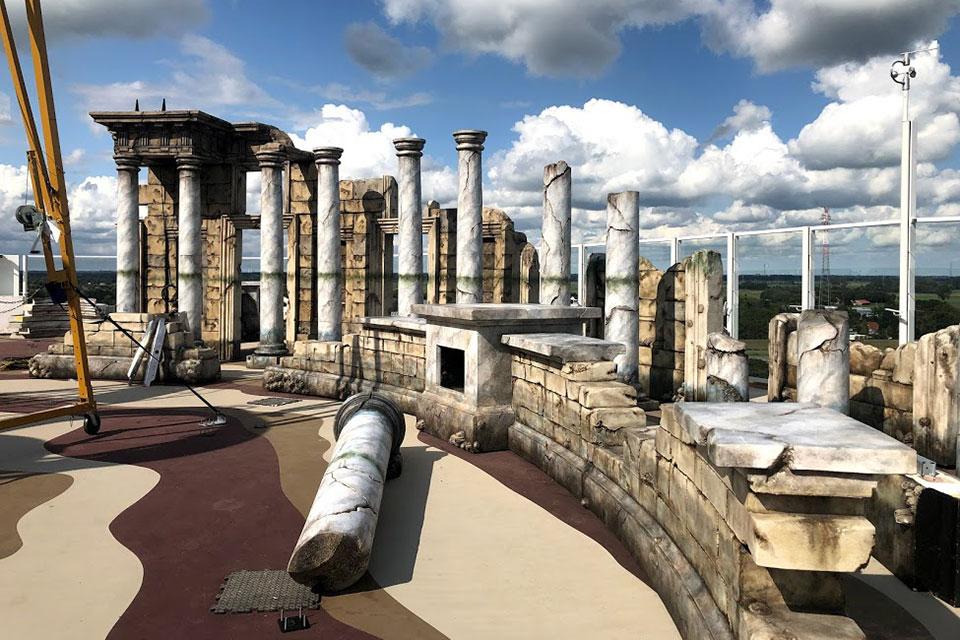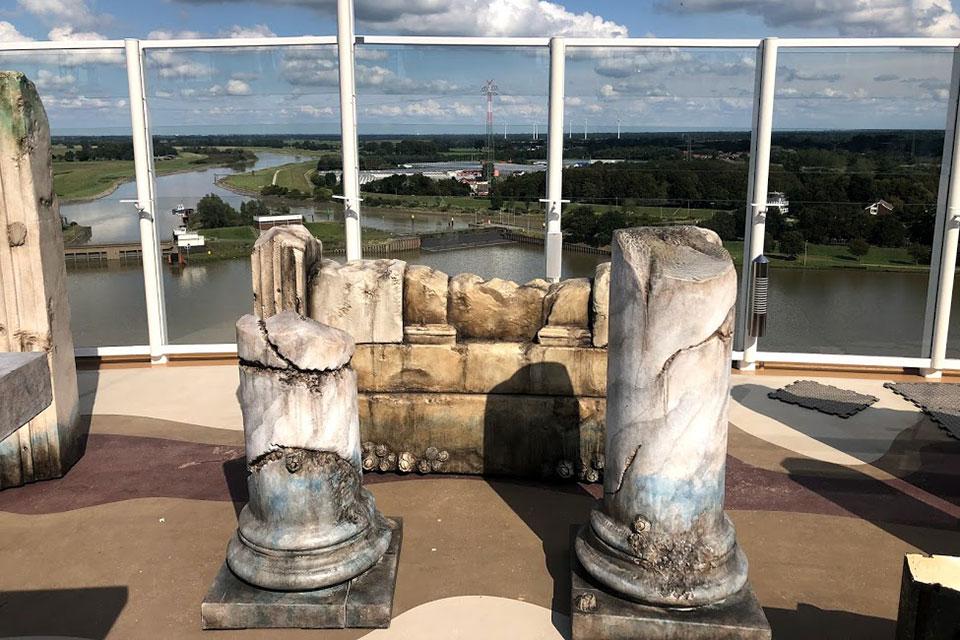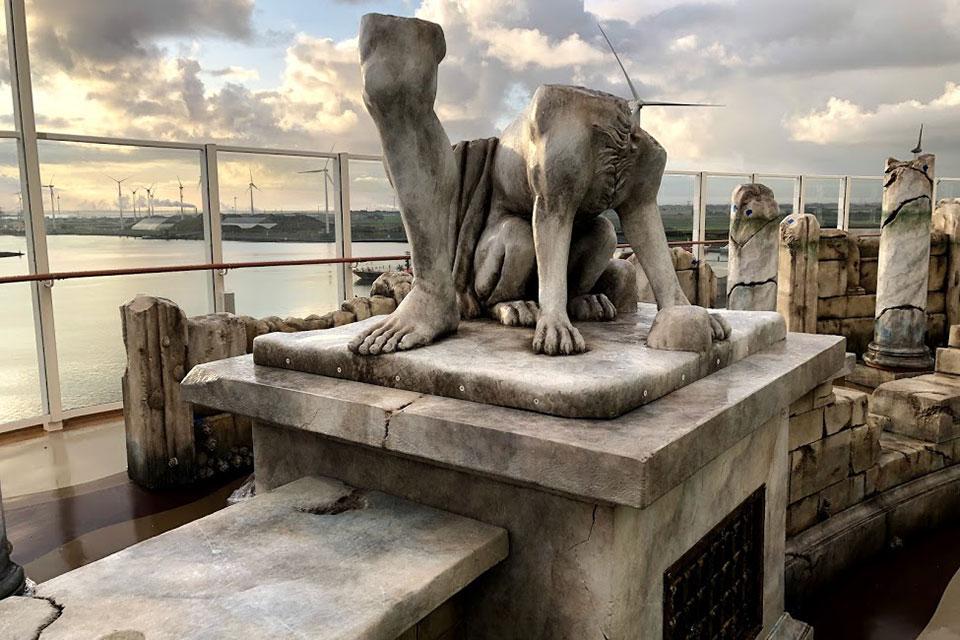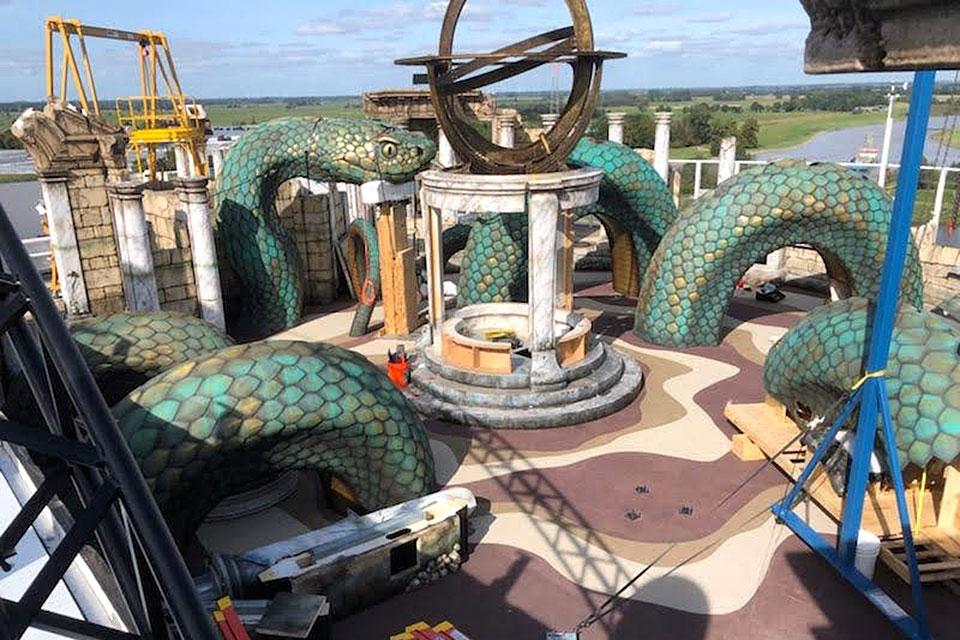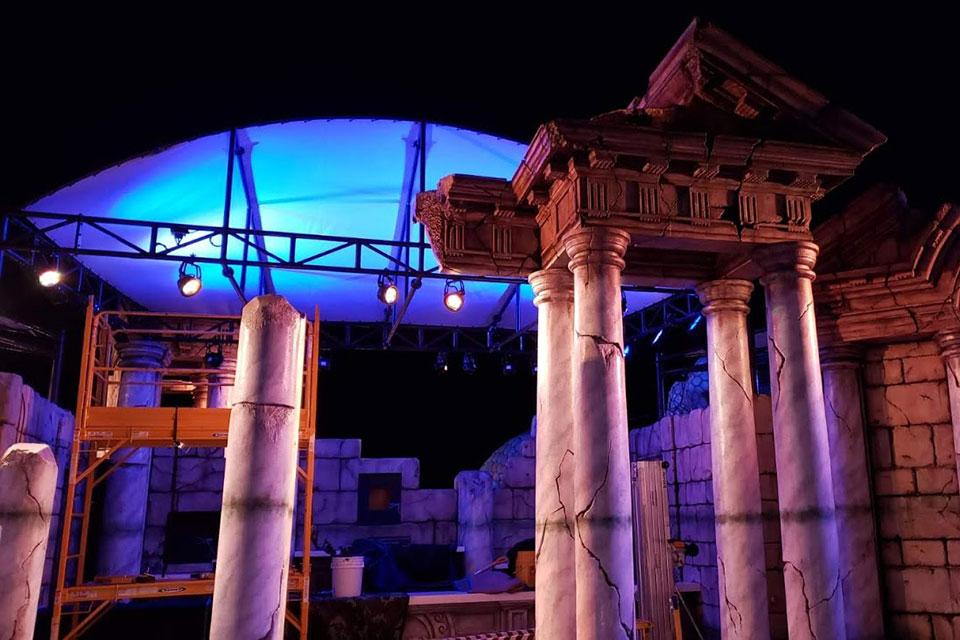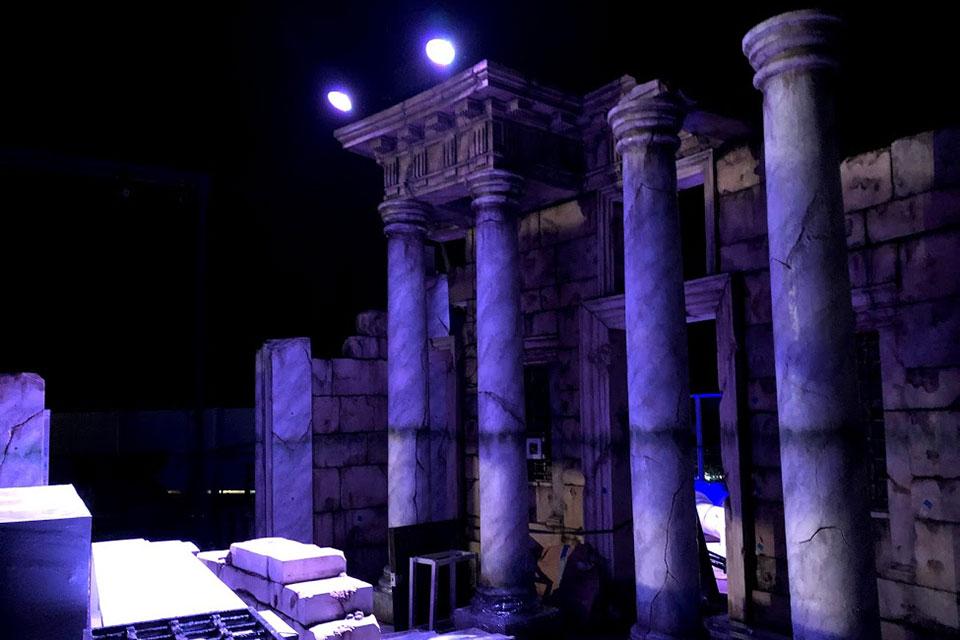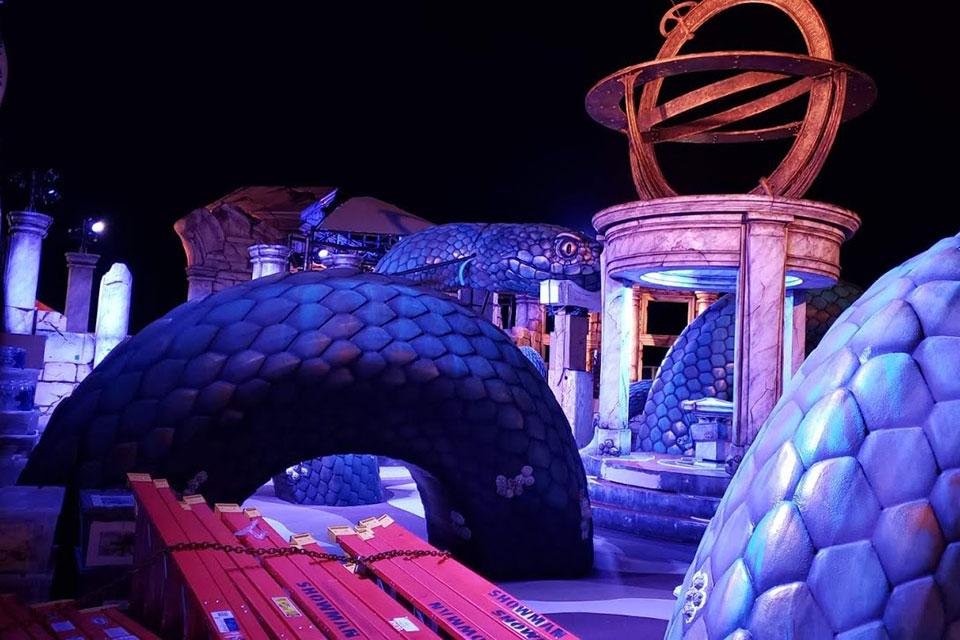 Distante calls the extensive network of D&P grads at Showman and other companies in the industry the "Pickle Mafia."
She's now in the hiring seat herself, including as a representative for Showman Fabricators at this year's Design & Production Job Fair, following in the footsteps of Mark Viola, Showman's Vice President and professor at Purchase College, who has been hiring UNCSA students and graduates at the job fair for years.
When Distante hears an applicant is a student or graduate of UNCSA, "I automatically know that they come with a certain set of skills and standards and we will be on the same page."
"It's amazing," she adds, "because there's an automatic respect and trust for people from UNCSA."
Get the best news, performance and alumni stories from UNCSA.
SUBSCRIBE TO OUR NEWSLETTERS
February 13, 2020