Stevens Center Facilities Images
Conductors Personal Dressing Room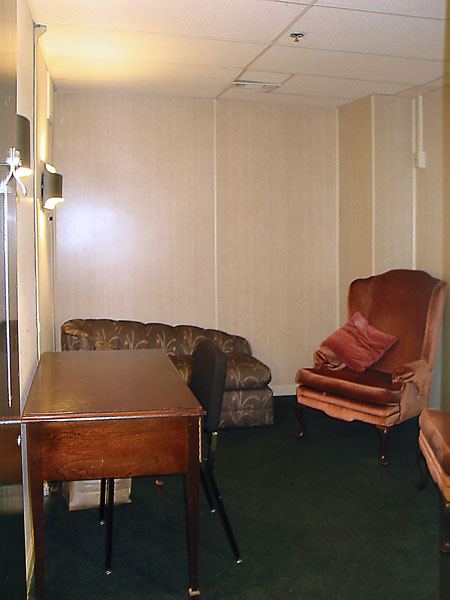 Two comfortable wing-back chairs, chaise and writing desk.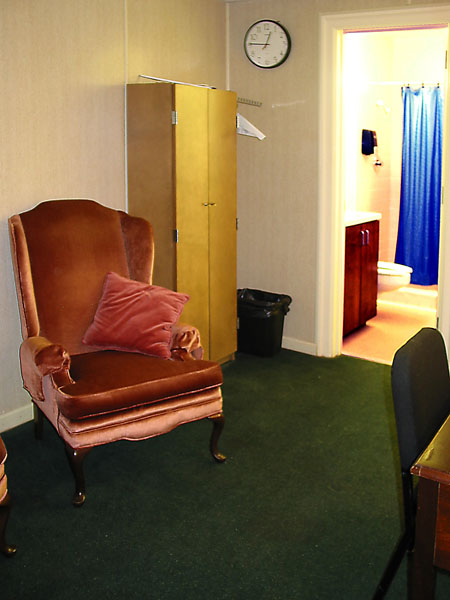 Personal closet with adjoing private bathroom.
---
Guest Artist Personal Dressing Room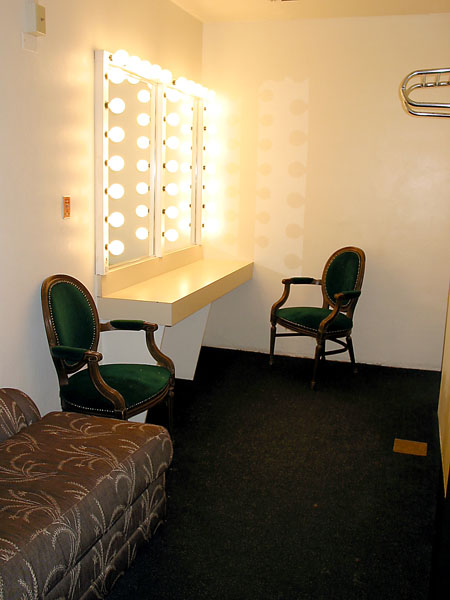 Two velvet armchairs and chaise.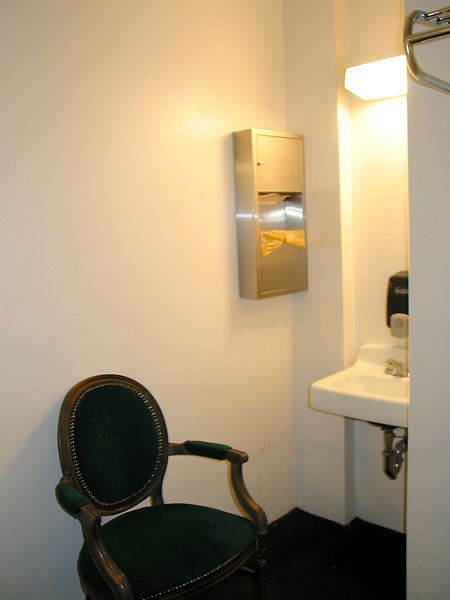 Personal sink and a shared bathroom with other guest artist.
---
Principals Dressing Rooms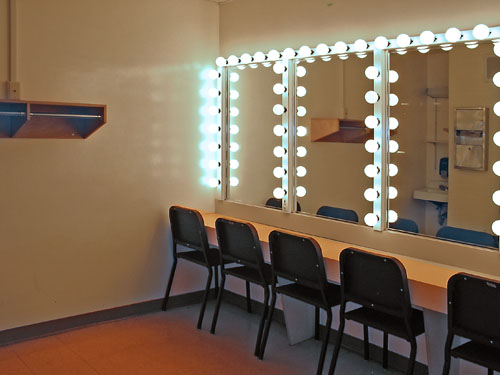 Three mirrored stations with lighting and sink with mirror.
Adjoining shared bathroom with shower.
---
Corps Dressing Rooms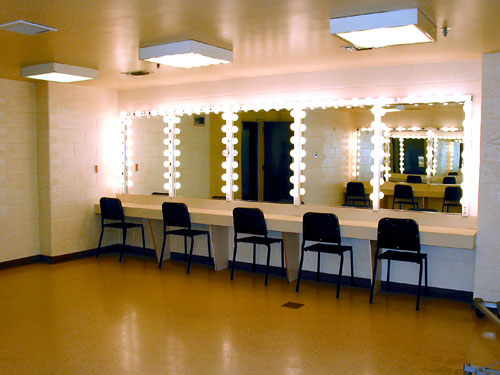 Ten mirrored stations with lighting in both women's and men's dressing rooms.
Left side of women's dressing room shown in this image.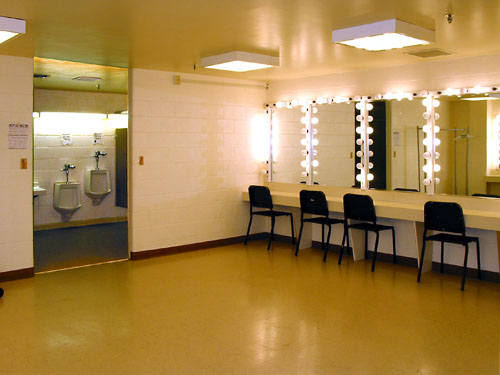 Right side of mens dressing room shown in image above.
Adjoining bathroom with three private showers in both women's and men's.
---
Wardrobe Room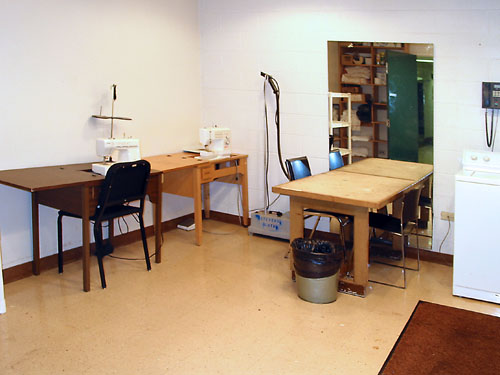 Two sewing machines and stitching table; steamer seen along back wall.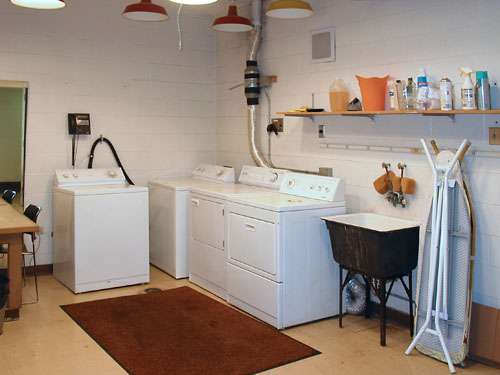 As mentioned, two washers, two dryers, ironing board and large sink.
---
Lounge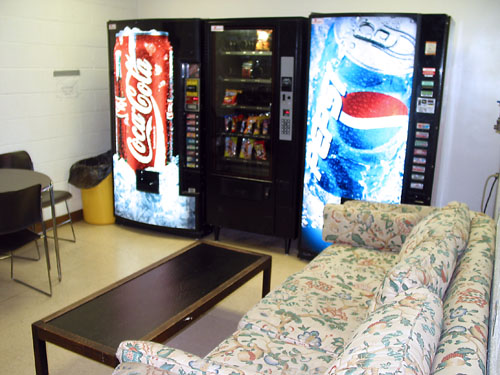 Coke and Pepsi products with snack vending machine.
Nice sofa to sit back and relax.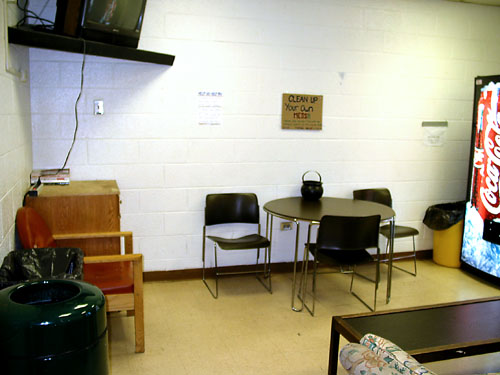 Perhaps play some cards or watch television.
---
Orchestra Ready Room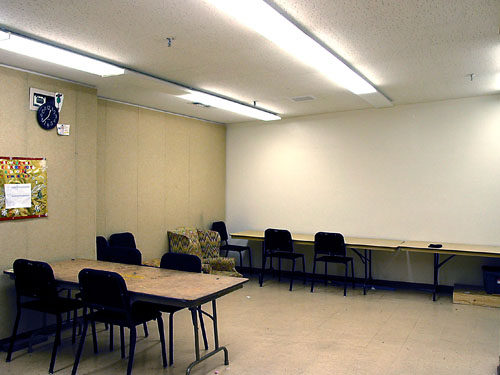 Another "Clean well lit space".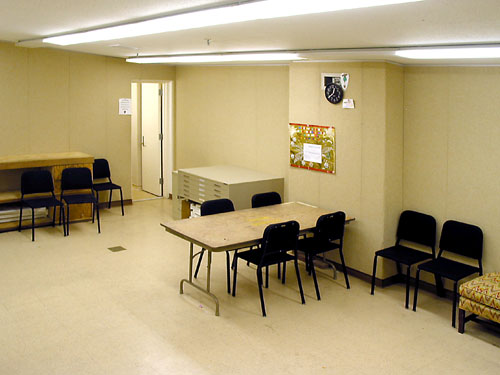 Ample tables and chairs with adjoing bathroom.
---
Dance Studio/Rehearsal Room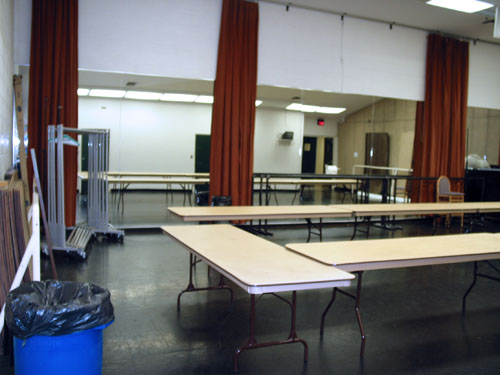 Far wall covered entirely with 8' high mirrors.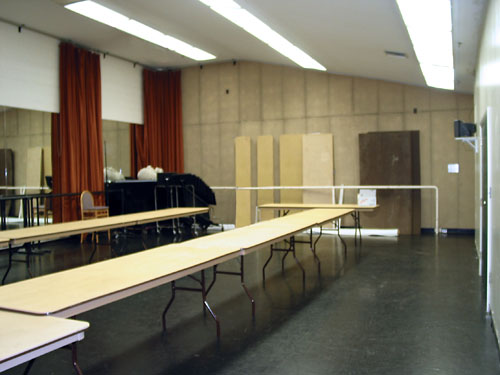 Ample lighting with built-in dance bars with many movable free-standing bars.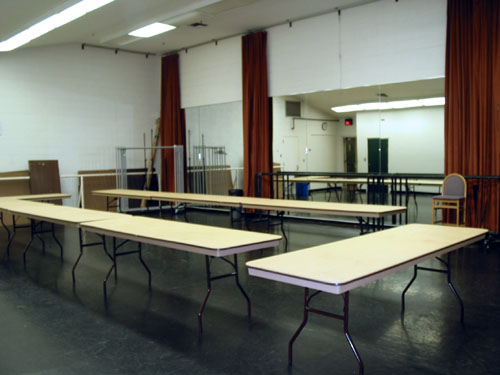 Rehearsal room as shown is set up to accomodate catering for Nutcracker corps.
---
Greenroom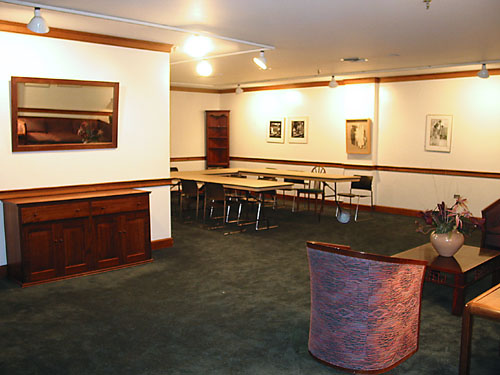 Very comfortable room. As shown set up for catering a company meal.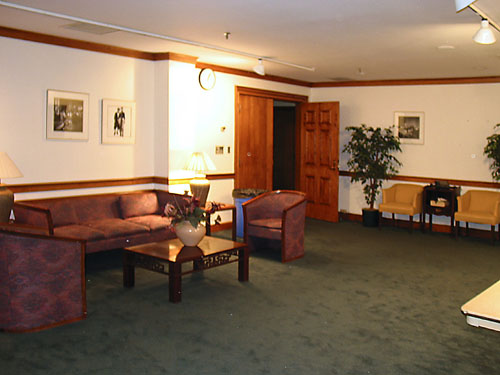 Can be lit with lamps only. Comfortable sofa, chairs and plants.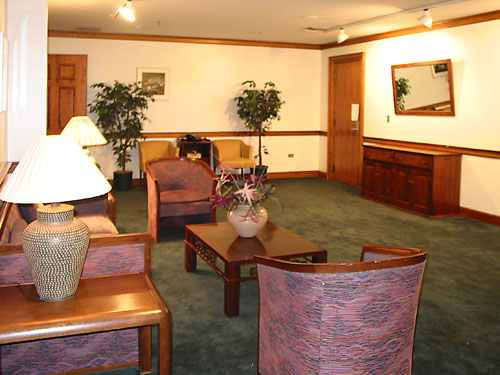 Doorway to adjoining kitchen.
---
Kitchen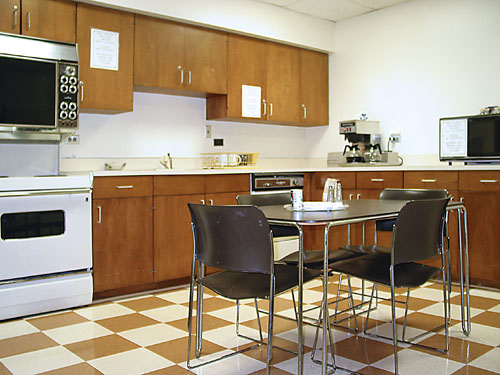 Clean well lit space complemented with double oven and range top.
large coffee maker and microwave seen on counter top.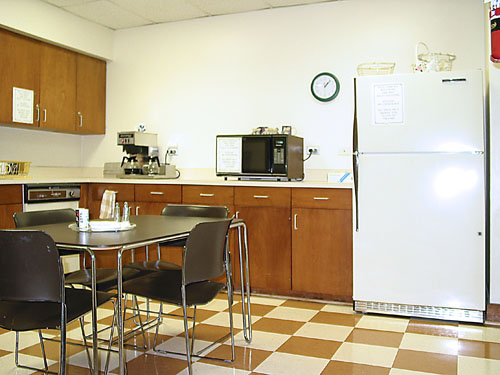 Refrigerator/freezer to keep perishables fresh.