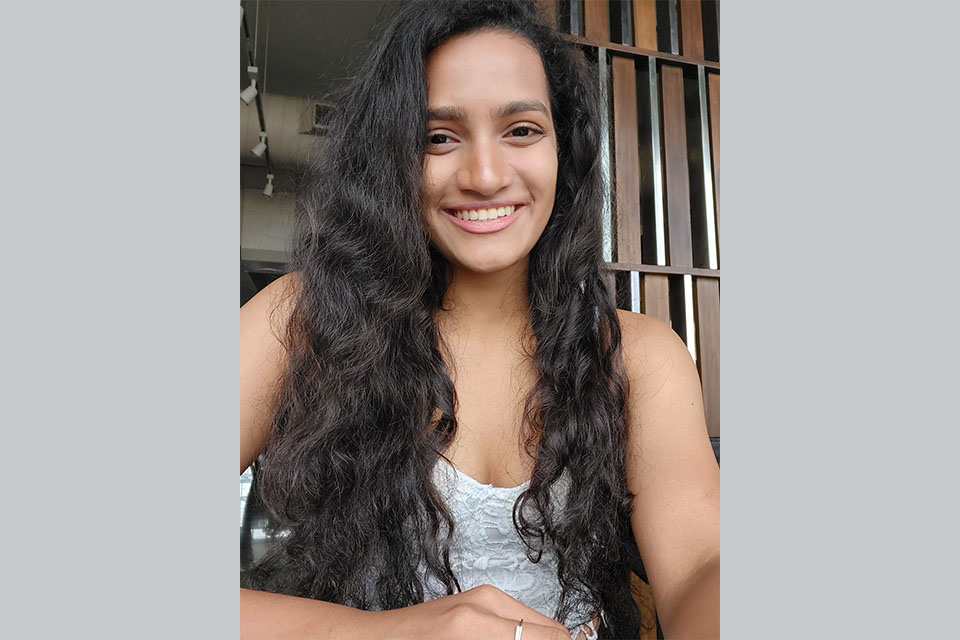 Trisha Mohta is a rising second-year student at UNCSA pursuing a Bachelor of Fine Arts in Contemporary Dance.
Trisha's tryst with dance began in her early childhood, when dance was simply movement which appeared in everything from crashing waves to descending raindrops. Originally from Kolkata, India, she has been professionally trained in multiple dance forms, including Indian Classical, Folk, Ballet, Contemporary, and Hip-Hop. She has choreographed pieces for various groups of dancers for competitions and performances at multiple levels. Her pieces are greatly inspired by patterns and cultures around her. She enjoys collaborating with artists from other disciplines and weaving multiple ways of storytelling together.
Trisha grew up seeking out arts communities and ways to serve that community. As a high school student, she helped teach underprivileged children, organizing events for them on holidays and assisting with fundraising. Coming to America, she felt the need to give back to this community and promote arts education and engagement. She is excited to pursue these endeavors through her work with ArtistCorps.