Archives exhibit of costume, set designs by Christina Giannini opens Sept. 30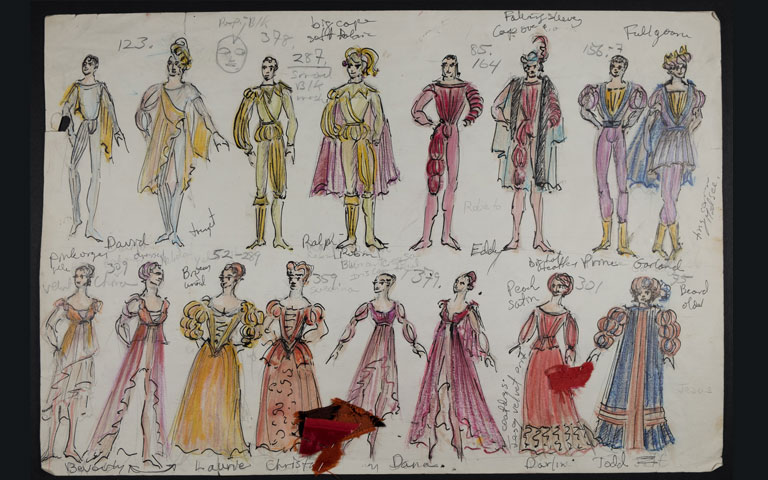 The UNCSA Archives is pleased to announce the opening of Designing a Legacy: Christina Giannini at NCSA. When the North Carolina School of the Arts opened in 1965, Christina Giannini was invited by her uncle, Vittorio Giannini, to serve as the school's first resident costumer. In addition to teaching costume design, she created costumes and scenery for numerous dance, drama, and opera productions at NCSA, including the school's first production of "The Nutcracker", as well as affiliate companies North Carolina Dance Theatre and Agnes de Mille Heritage Dance Theatre.
Learn more about this collection
The exhibit explores Giannini's impact at NCSA, featuring highlights from her extensive collection of costume and set design drawings, as well as photographs and ephemera, from the UNCSA Archives. The exhibit will open on Friday, Sept. 30 as part of Picklestock celebrations, and will be on view in the 3rd floor Library gallery and Archives breezeway through Nov. 18, 2022.

To learn more about the Christina Giannini Collection of Design Drawings in the UNCSA Archives, visit the collection finding aid.
Contact: Kait Dorsky
Sept. 22, 2022