Comedy and kindness helped shape Chris Parnell's career
Comedy has been good to Chris Parnell. The School of Drama alumnus ('89) was a cast member of Saturday Night Live (SNL) for eight years (1998-2006) and over the last decade has built up quite the IMDb profile with roles on the silver screen, small screen and behind the screen with voiceover work.
Before his busy career, though, he was an aspiring actor in UNCSA's acting program. He recently shared a little about his time at UNCSA and his journey from the stages of Performance Place to Studio 8H and beyond:
How did you get into acting and why did you choose UNCSA for college?
"I was in my first play in seventh grade," Parnell says. "Halfway through 9th grade, we moved from Memphis to Germantown, Tennessee, and, as it turned out, the high school had an amazing theater department." The department was led by Frank Bluestein, who Parnell still calls "Mr. B."
"He encouraged me to audition for the play that year, 'Trial by Jury.'" From there, Parnell pursued all things performance—speech tournaments, duet acting, chorus.
"In my senior year, Mr. Bluestein told me that I could make a career of acting and that meant a lot to me," Parnell says. It was Bluestein who encouraged Parnell (who was also considering a career in computer programming) to audition at UNCSA.
Can you share a significant memory or experience from your time at UNCSA?
For Parnell, particular roles and productions stand out from his college years: as the lead in "One Flew Over the Cuckoo's Nest" his senior year and as the foolish and fashionable Sir Fopling Flutter in his class's production of "The Man of Mode."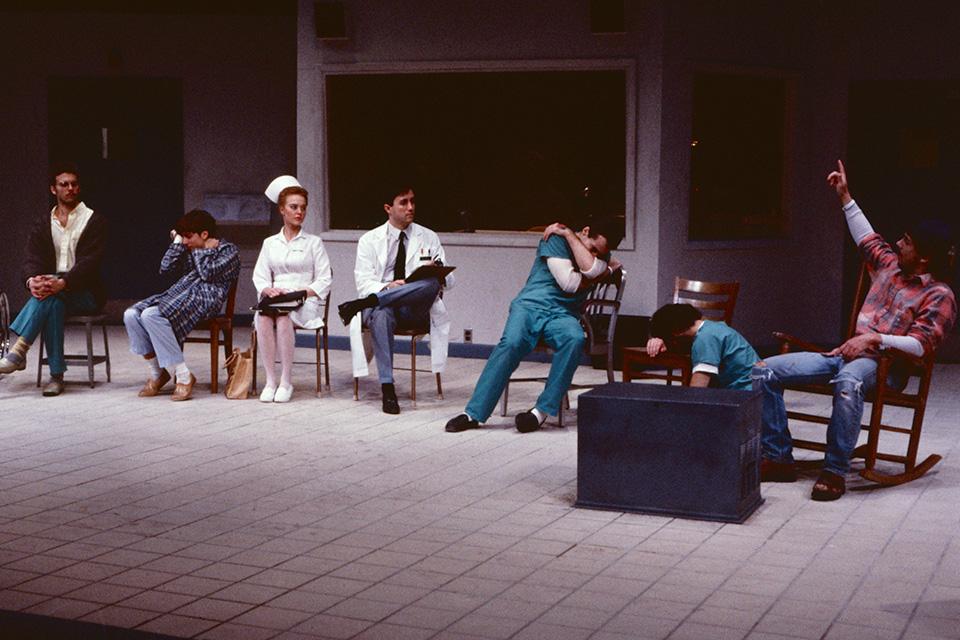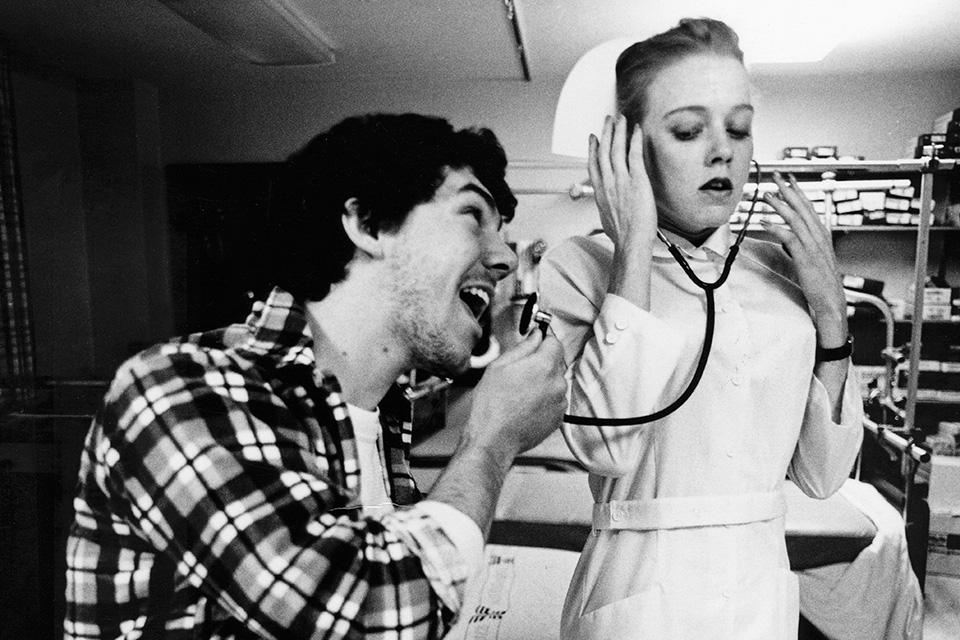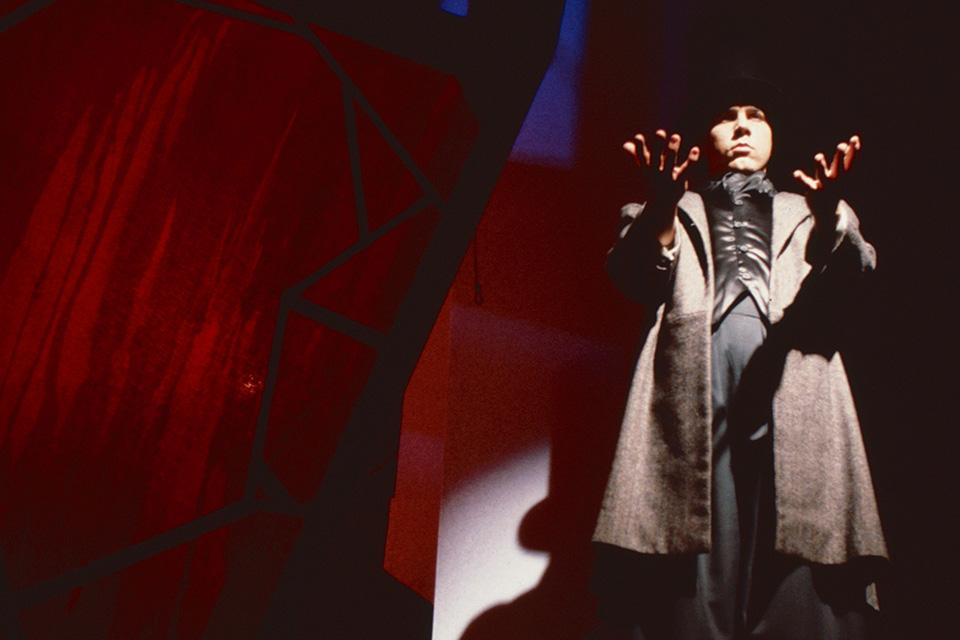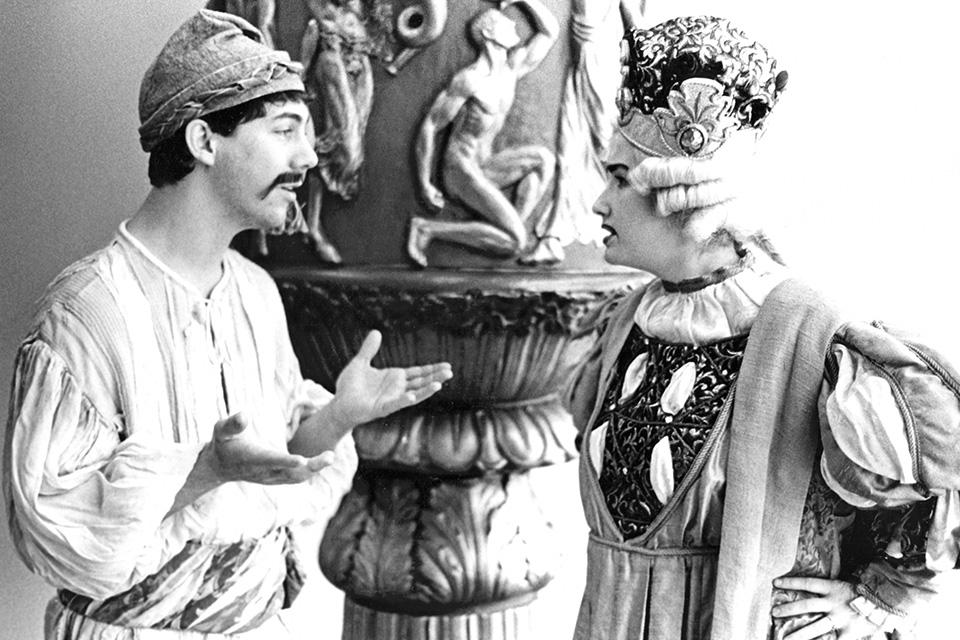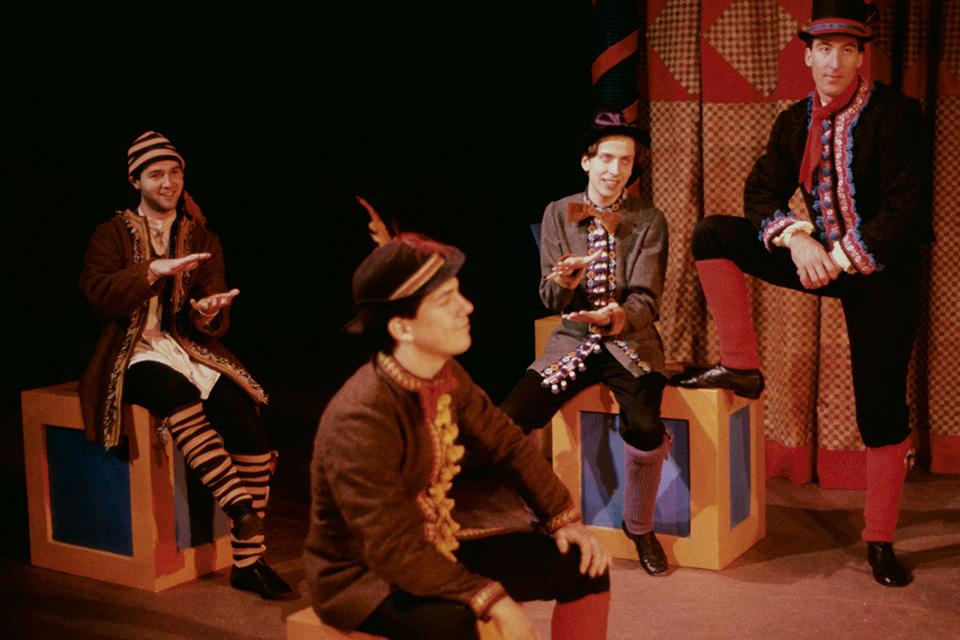 Parnell also made some of his first connections with comedy at UNCSA.
"I was in a mask workshop with Jared Sakren. We were improvising, and there was a moment when I just clicked onto this character who was sharp-tongued, nasty. And I was exchanging jabs with one of my classmates," he remembers. "I just remember connecting to the character and the comedy of it… hearing the reaction and laughter of the other students."
Years later, he felt that kind of training gave him a leg up. "I could feel it when I was with The Groundlings," he says of the improvisation and sketch comedy theatre he joined in Los Angeles. "A lot of people there hadn't done anything as far as professional training goes. I felt so ahead of the curve. And at SNL, my UNCSA training prepared me for the range of what I got to do."
What did your journey from college to professional actor look like?
After graduation, Parnell worked as a radio DJ, as an apprentice at Houston's Alley Theatre and even returned to Germantown High School to teach theater, film and video under Mr. B.
"But," he says, "I just knew that was not what I wanted to do." So, he packed his bags and headed to Los Angeles with friend and fellow alumnus Matthew Buzzell. "There were some people I knew in L.A.," he says, "and it just seemed like a kinder place than New York at the time."
And those people armed him with some advice that eventually paid off: "Do everything you can: student films, workshops, take classes." And, in particular, they recommended taking classes at The Groundlings, which has a long list of notable alumni.
That's just what he did. "I moved to L.A. on New Year's Eve 1991 and I started taking classes at The Groundlings in February." He took a job at FAO Schwartz, where he worked for five years, all the while moving up through the ranks at The Groundlings to the theater's main company.
In the late 1990s, several of Parnell's fellow Groundlings actors were recruited by talent scouts to join the cast of Saturday Night Live, including Will Ferrell, Cheri Oteri, Chris Kattan and Ana Gasteyer. Parnell remembers his excitement when Gasteyer was hired and then the disappointment when he thought he had been passed over by the SNL scouts.
"They came and looked at me and I didn't get it," he remembers. "And I thought that was it, that was my one shot." But he kept performing, and unbeknownst to him, SNL sent more scouts. He signed to the cast in 1998 and was a cast member through 2006.
What was your favorite
"

Saturday Night Live

"

skit or character?

During his years at SNL, Parnell was part of countless SNL sketches and has fond memories of some of his recurring characters: The DeMarco Brothers with Chris Kattan and the Bloater Brothers with Jimmy Fallon. He was part of the iconic "cowbell" sketch with Christopher Walken and portrayed famous figures like Tom Brokaw.

But perhaps his most iconic role was in SNL's first Digital Short, "Lazy Sunday," a viral video before viral videos were a thing. "Lazy Sunday" is even credited with helping put the fledgling YouTube on the map when it first aired in 2005.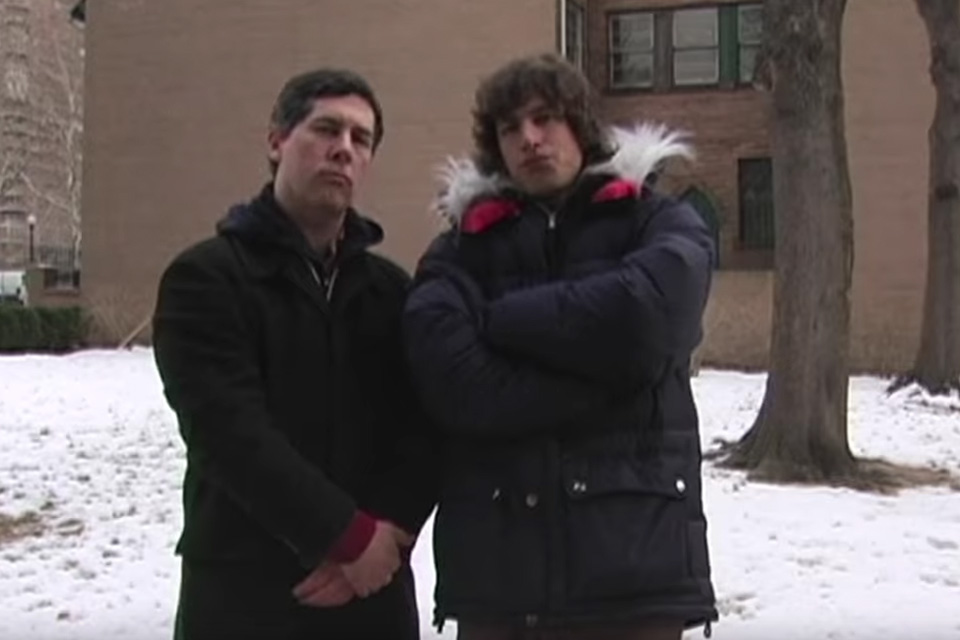 "What up, Parns?" Watch Chris Parnell star in "Lazy Sunday" with Andy Samberg.
What are some of your recent projects?
"I have a role in the upcoming Melissa McCarthy movie, 'Life of the Party,' and am getting ready to go to Atlanta to shoot the 'Goosebumps' sequel," Parnell says. He also appears as Dean Parker in "Grown-ish," Freeform's "Black-ish" spinoff, and has just been tapped to co-star in a new CBS pilot with Damon Wayans Jr. and Felix Mallard.
And if you don't see him on screen, you can always hear him. Parnell does voiceover work for a multitude of animated series and commercials, including "Archer," "Rick and Morty," "Elena of Avalor," "Nature Cat" and many others.
The voiceover work allows him to tap into a different side of acting. "When you do voiceover work, you are channeling everything with your voice," he says. "You can be anything. The hard part is that you have to visualize the entire world. I try to remind myself to be in the moment and really think about what the character is thinking."
What advice would you give current or prospective Drama students?
For Parnell, it's about working hard and making your own opportunities.
He emphasizes the wisdom that was once shared with him: "Do everything you can, get as much experience as you can … It's cool that UNCSA has a film school now and actors can work in student films."
He also recommends finding a "day job" that gives you the ability to "make a living and gives you the flexibility to pursue acting."
And, most importantly, work hard and be kind. "There are a lot of talented people in Los Angeles and New York," Parnell says, "but a lot of people don't have the work ethic or the social common sense to work with others. Being a nice person and lovely to deal with goes a long way."