Elizabeth Lail uses UNCSA training to adapt to a variety of starring roles
Since she left the UNCSA campus in 2014, Elizabeth Lail (HS '10, Drama '14) has been a princess, faced evil forces at a Midwestern summer camp, and become the object of Penn Badgley's obsession in the Netflix series "You," which recently wrapped its first season.
"You," co-starring Lail, Badgley, Shay Mitchell and John Stamos, explores the darker side of social media and obsession as Joe (Badgley's character) simultaneously dates and stalks Beck (Lail), unbeknownst to her.
One of the trademarks of the show is its ability to get inside characters' heads by hearing their thoughts spoken over certain scenes. That aspect, Lail told Decider, has given her the chance to try new acting skills.
"It was something I'd never done before," she says. "I had never said out loud my character's thoughts. You're also in a booth watching the scene and trying to make it make sense and suit the tone that you've already shot."
It's also something that sets the show apart. "It is very different. Especially the voice-over aspect, when you're reading the script that's the first thing you notice, it's not like any of the other scripts coming your way," she said. "At first I was like, this is gonna be tough… but I really was intrigued by hearing all [Joe's] thoughts."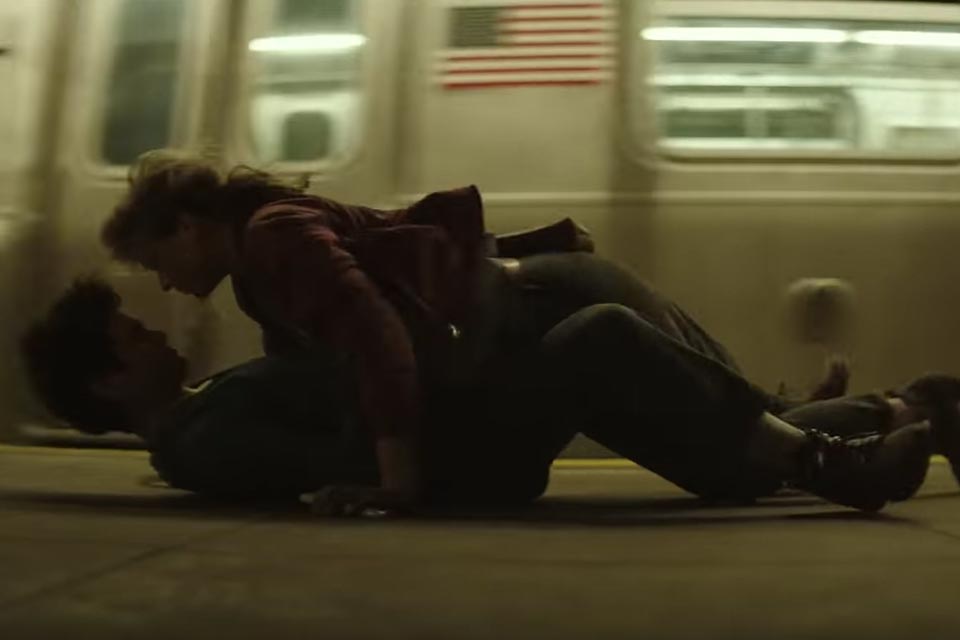 Watch the trailer for Netflix's "You," starring alumna Elizabeth Lail opposite Penn Badgley.
She also identifies with Beck's struggle of "adulting" as a young artist living in New York, trying to balance work, finances and love. She moved to New York after graduation and was cast almost immediately as Princess Anna in ABC's "Once Upon A Time," where she had the opportunity to use some of her UNCSA stage combat training as the sword-wielding princess.
As Lail has continued to pursue different roles, she's found that it's not just her stage combat training that has prepared her, but also her voice training and overall experience in the School of Drama that prepared her for professional life. As she told the Winston-Salem Journal, her training "really prepared me for anything that could possibly come my way."
As an alumna of UNCSA's Drama Summer Intensives and both the High School and Undergraduate Drama programs, she may have had a slight advantage.