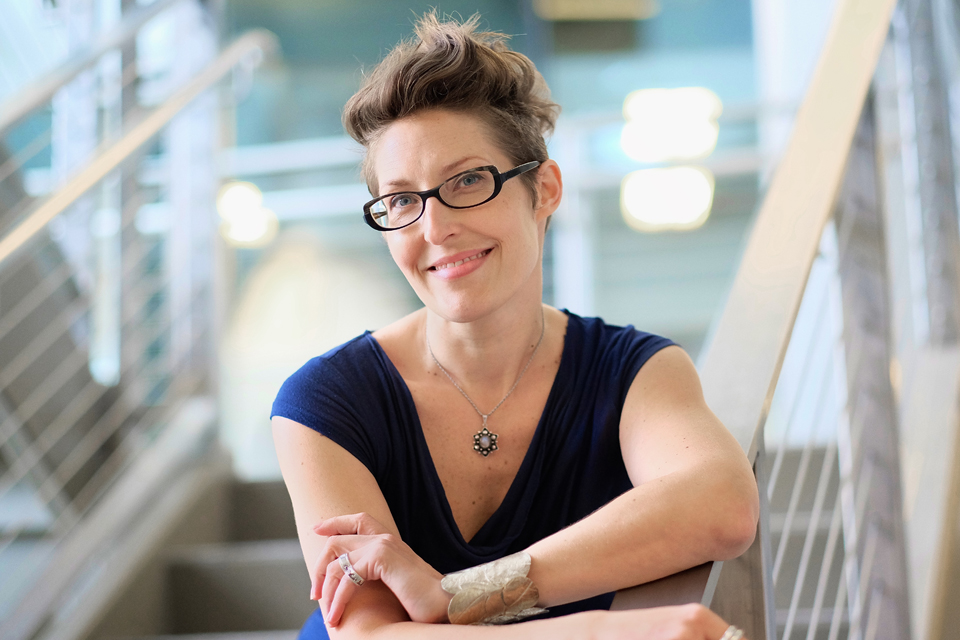 Alumna Christal Schanes is a faculty member in the Wig & Makeup program. Previously, she worked as a full-time member of the hair and wig department of NBC's "Saturday Night Live" for seven years, where she earned an Emmy Award for her work. She owns her own business, FeatherLight Wigs, and has built wigs for clients like "The Tonight Show with Jimmy Fallon" and previously "Late Night with Jimmy Fallon."
Christal has worked with many other television shows, films and Broadway productions and designers. She has led various master classes, including at the John F. Kennedy Center for the Performing Arts, University of Massachusetts and Duke University. She has taught at UNCSA since 2006.
Credentials
Television:

Full-time member, Hair & Wig Department, NBC's "Saturday Night Live"
"The Tonight Show with Jimmy Fallon" and "Late Night with Jimmy Fallon"
NBC's "Kings"
Completed the first six episodes of Adult Swim's "The Heart She Holler" as Wig Builder and Head of Hair Department

Films:

"Premium Rush"
"Old Dogs"
"Righteous Kill"
"Salt"
"Spiderman 3"
"Death in Love"
"The Last Film Festival" (Dennis Hopper's last film)

Broadway:

Prosthetics designer for the revival of "Cyrano de Bergerac" by Roundabout Theatre Company
American Ballet Theatre
The Metropolitan Opera
Shakespeare in the Park
Designed for productions at Richard B. Fisher Center for Performing Arts at Bard College, Arena Stage and Westchester Broadway Theatre
Wig designs for the resident theatre company, PTTP, at the University of Delaware, including "A Midsummer Night's Dream," "All the King's Men," "The Good Doctor" and "O Beautiful"
Education
M.F.A. Wig & Makeup DesignUNC School of the Arts
B.S. Costume DesignIllinois State University
B.S. Visual ArtsIllinois State University