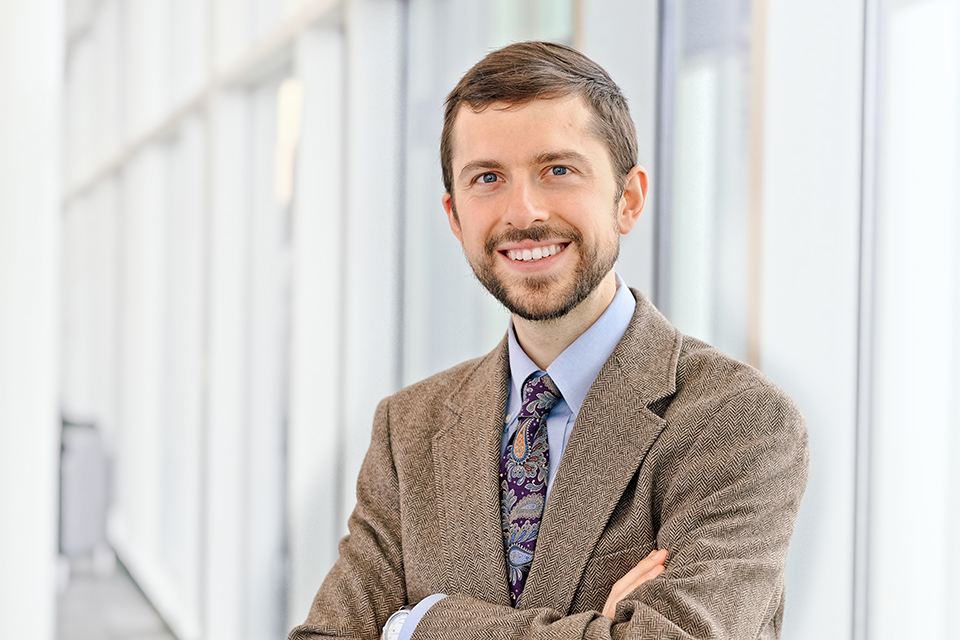 Christopher Sabolcik teaches English in the UNCSA High School Academic Program. He previously taught in the Winston-Salem Forsyth County school district for seven years and also teaches with the National Paideia Institute and Governor's School West.
My approach to pedagogy blends the various ways readers can experience literature: rooted in the personal and reflective, branching out into domains of history, culture, politics and philosophy. As an instructor, I position myself not as some expert who doles out interpretations, but rather as an adviser who prepares scholars to discover, comprehend, analyze, critique and appreciate a work of literature.
Credentials
Faculty at National Paideia Institute since 2014

Department chair and teacher (Area II - Philosophy and Critical Thinking Course) at Governor's School West since 2013

Taught AP Literature and Composition since 2013
Career Highlights
The most meaningful highlights in his teaching career

center around feedback from current and former students: the brief "eureka!" moments in class, the discovery of a favorite or meaningful literary text or updates from alumni.
Awards, Recognitions and Honors
Master Teacher Fellow, Wake Forest University

Drake Senior Excellence Award in English

Jones Shakespeare Prize

Phi Beta Kappa
Organizations
Faculty, National Paideia Institute

Member, National Council for Teachers of English

Contributor and Editor, Notes on American Letters
Education
M.A.Ed. Secondary English EducationWake Forest University
B.A. English, PhilosophyWake Forest University