UNCSA welcomes additions to its world-class faculty
Classes are underway for high school, undergraduate and graduate students at the University of North Carolina School of the Arts, with a dozen new faculty members on board. An additional faculty member has been hired to begin teaching for the spring semester.
New full-time faculty members include:

Since 2016, Bohon has taught acting, voice and movement at the University of Kansas, and movement at the University of Missouri at Kansas City. He has also taught at Drake University, the University of Central Missouri and the University of Minnesota. For 10 years, Bohon has been producing director and artistic associate of Split Knuckle Theatre in New Haven, Conn., managing logistics and programming for tours and residencies across the country and internationally. He was founding artistic director for Three Sticks Theatre in Minneapolis for five years. Bohon has a Master of Fine Arts in physical theatre from London International School of Performing Arts/Naropa University, and a Bachelor of Fine Arts in theater performance and a Bachelor of Arts in English literature from Central Missouri University.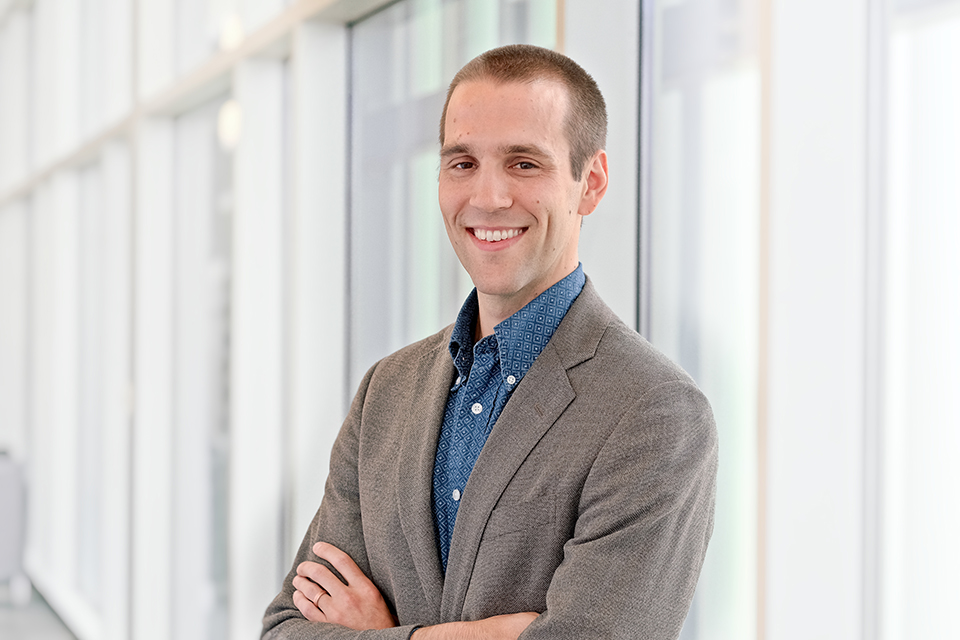 Britt recently completed a Mellon Postdoctoral Fellow in Digital Humanities at Northwestern University. He received his doctorate and Master of Arts in Latin American History from Emory University and a Bachelor of Arts in history and English with honors from Wake Forest University. He has taught at Northwestern University and Emory University and has been a panelist and speaker for events in Brazil, Chile and Puerto Rico. He is a recipient of the Fulbright-Hays Doctoral Dissertation Research Abroad Fellowship and the International Dissertation Research Fellowship from the Social Science Research Council, and multiple scholarships and awards from the Brazilian Studies Association, Emory University and Wake Forest University.
An award-winning cinematographer, Draper has four decades of experience, working across four continents in feature films, television, documentaries, commercials, and broadcast news. He has won multiple awards from the Australian Cinematographers Society, including Awards of Distinction, the Golden Tripod, and the Silver and Gold awards. The American Society of Cinematographers has nominated Draper three times for Outstanding Achievement in Cinematography for television miniseries and movies. In 2016, he won Best Cinematography Award from the Beverly Hills Film Festival for "Irrefutable Proof." Feature film credits include "Sushi Tushi," "The Crater," "The Adventures of Roman," "Halloween 5: The Return of Michael Myers," and "The Spitfire Grill" (winner of Best Picture Audience Vote at Sundance Film Festival). Television credits include "Creepshow," "The Fosters," "Ed" and "Tales from the Crypt." Draper has taught at Rockport College in Maine and the State University of New York at Purchase, in addition to numerous photography and high-definition lighting workshops for Panasonic and Sony.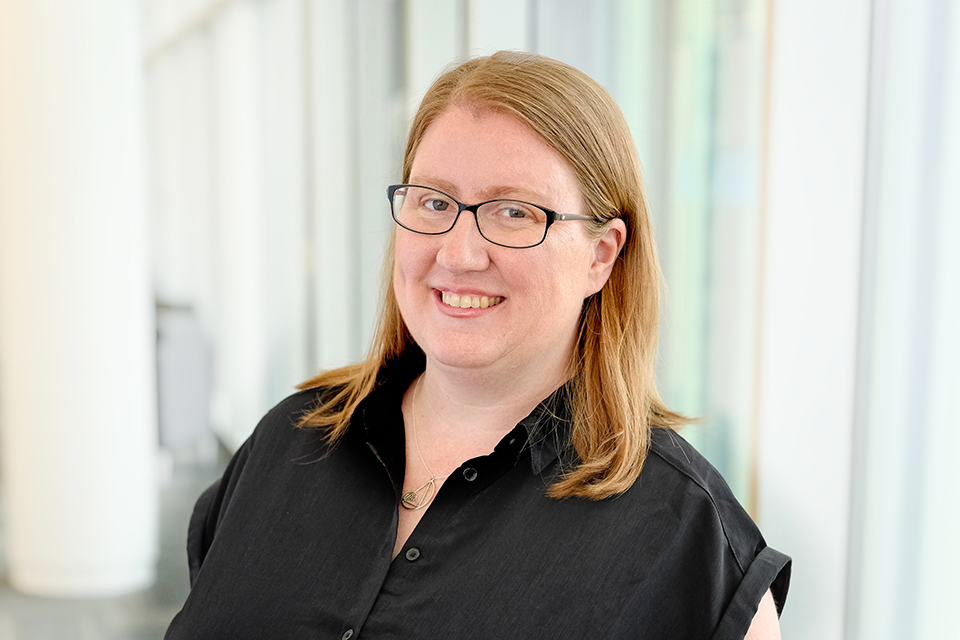 George is a fellow with A+ Schools of North Carolina, designing and leading workshops on integrating visual and performing arts in mathematics. She has taught at Glenn High School and Reynolds High School, winning Teacher of the Year awards at both schools. She was the Gerry D. Howell A+ North Carolina Educator of the Year for 2015-16. As the recipient of the North Carolina Museum of Art Collaborative Fellowship, she created two course units that integrated a work of art from the museum's collection into classroom practice. She also received a Kenan Fellowship and NASA Flight Fellowship at Guilford Technical Community College, creating math lessons to prepare students for careers in aviation. Gorge has a Master of Arts in curriculum and instruction from Gardner-Webb University and a Bachelor of Arts in chemistry with minors in math and Spanish from Meredith College.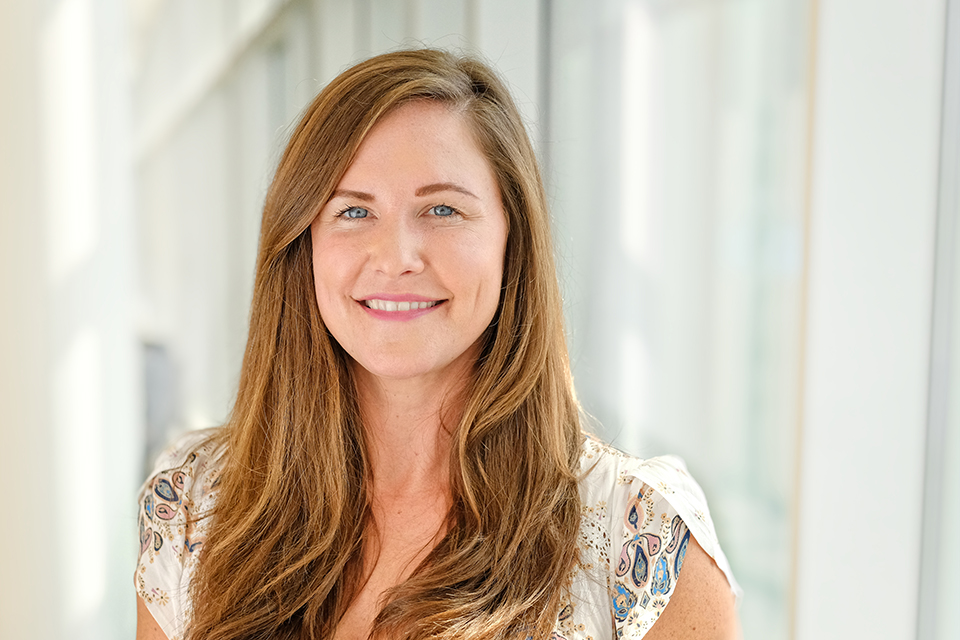 Griffith has been wig master, wig designer, wig builder and wig assistant for organizations including the University of Colorado-Colorado Shakespeare Festival, University of Delaware Professional Theater Training Program, Phamaly Theater Company, San Diego Musical Theatre, San Diego Repertory Theatre, the Music and Theatre Company, Noise Within Theatre Company, Auburn University, Media Theatre, the Old Globe, Utah Shakespearean Festival, Denver Center, Arvada Center and La Jolla Playhouse, among others. She also has experience as a costume designer, wardrobe supervisor and milliner. Griffith has a Master of Fine Arts in costume design with an emphasis on wig and makeup design from San Diego State University, a Bachelor of Fine Arts in costume design from Auburn University and a cosmetology license from the Aveda Institute. She has taught courses and workshops at Colorado College of Fine Arts, San Diego City College, San Diego State University, Auburn University and AMDA College of the Performing Arts in Los Angeles.
Hammer has a decade of teaching experience at the University of Southern California, the Academy of Art University in San Francisco, and two high schools in California. As a freelance filmmaker, he wrote, produced and directed the feature film "Live or Die in La Honda," released for streaming on various platforms in 2018. He was producer and writer of the Amazon web series "Personal Space," selected for the Boston and Berlin Sci-Fi film festivals and nominated for Best Sci-Fi Series by Vancouver Web Fest. He is writer and producer the feature film "The Flight of Sam Wolf," due in 2020. Hammer was a DMG Entertainment Screenwriting Fellow and a finalist for the Walt Disney Studios/ABC TV Screenwriting Fellowship. He has a Master of Fine Arts in screenwriting from the University of Southern California and a Bachelor of Science with honors in English from the University of Wisconsin-Madison.
Anson Koch-Rein, humanities, Division of Liberal Arts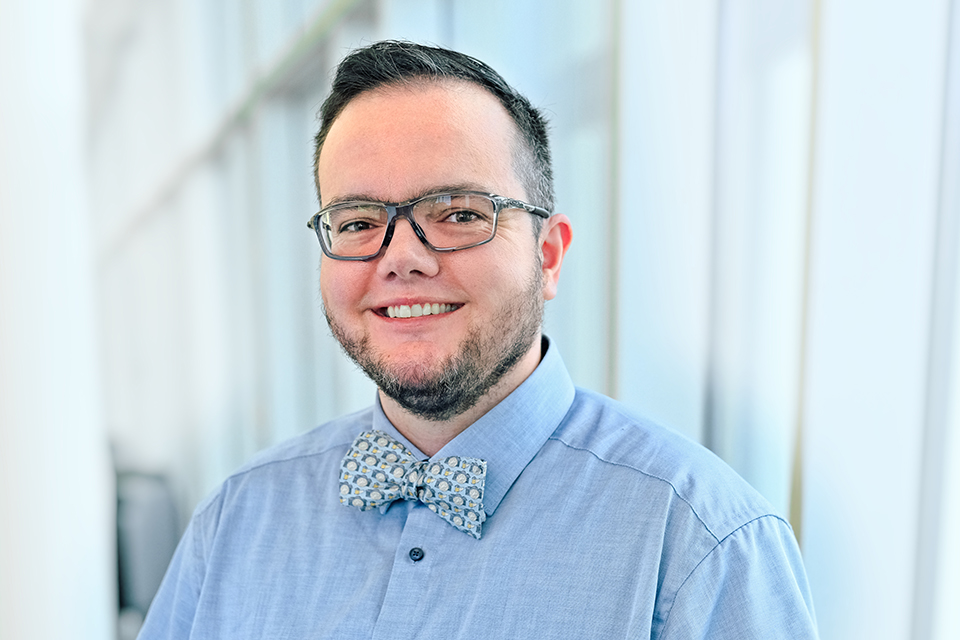 Koch-Rein has taught at Grinnell College, Middlebury College, Emory University and Humboldt-Universität in Berlin. He has a graduate certificate in higher education leadership from the University of Massachusetts in Amherst, a doctorate and a Master of Arts from the Graduate Institute of the Liberal Arts at Emory University, and the equivalent of a master's degree in American studies and gender studies from Humboldt-Universität. Koch-Rein earned a George W. Woodruff Fellowship from Emory University and a graduate research fellowship in "gender as a category of knowledge" from the German Research Foundation. He has extensive experience as a writer, editor and reviewer of scholarly works related to gender studies, and has presented at the National Women's Studies Association Conference, the Trans*Studies Conference at Arizona State University, the Society for Disability Studies and the Southern Comfort Conference.
Leslie is a graduate of the UNCSA School of Drama, with a concentration in directing. He has worked extensively throughout Asia directing, designing and producing in multiple areas of the arts and entertainment industry including theme parks, special events, stage, television, street performance and installations. He is resident artistic director for LaPerle by the legendary Franco Dragone in Dubai, United Arab Emirates, and at Dragone's The House of Dancing Water in Macau, China. He directed the second season of "Up Idol" for Hunnan TV in China, as well as an episode of "The Amazing Race," and the 2014 Asian Film Awards, both produced at The House of Dancing Water. He has experience with special events including Macau Grand Prix, World Expo in Shanghai, the grand opening of Galaxy-Macau and Chinese New Year celebrations and performances at MGM Macau. Leslie has taught for Cirque du Soleil in Macau and Zhu Hai, China, among other organizations throughout Asia.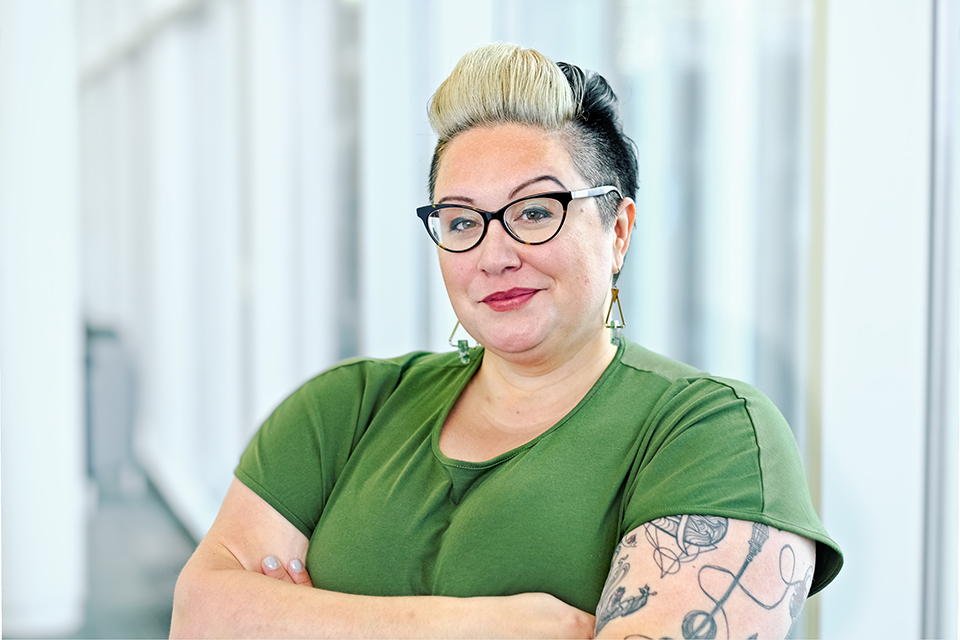 McCarter has more than two decades of experience in theatrical stage management, production management, and special events stage management. She has been stage manager for productions at St. Michael's Playhouse in Colchester, Vt.; Pittsburgh Civic Light Opera; Orlando Repertory Theatre; the Maltz Jupiter Theatre (Fla.); Yale Repertory Theatre; Berkeley Repertory Theatre; Shakespeare & Company; and Milwaukee Shakespeare. She has also been stage manager for special events highlighting Duncan Shiek, Burt Reynolds, David Brenner, The Platters, Yanni, George Winston and the Capitol Steps. McCarter has taught in the School of Drama at Carnegie Mellon University, where she is a finalist for the 2019 Eberly Teaching Innovative Award and was a winner of the Wimmer Faculty Fellowship, and at the School of Performing Arts at Central Florida University. She has a Master of Fine Arts in stage management from Yale School of Drama and a Bachelor of Fine Arts, magna cum laude, in technical theater from Salem State University.
Reagan Patrick Mitchell, humanities and first-year seminar classes, Division of Liberal Arts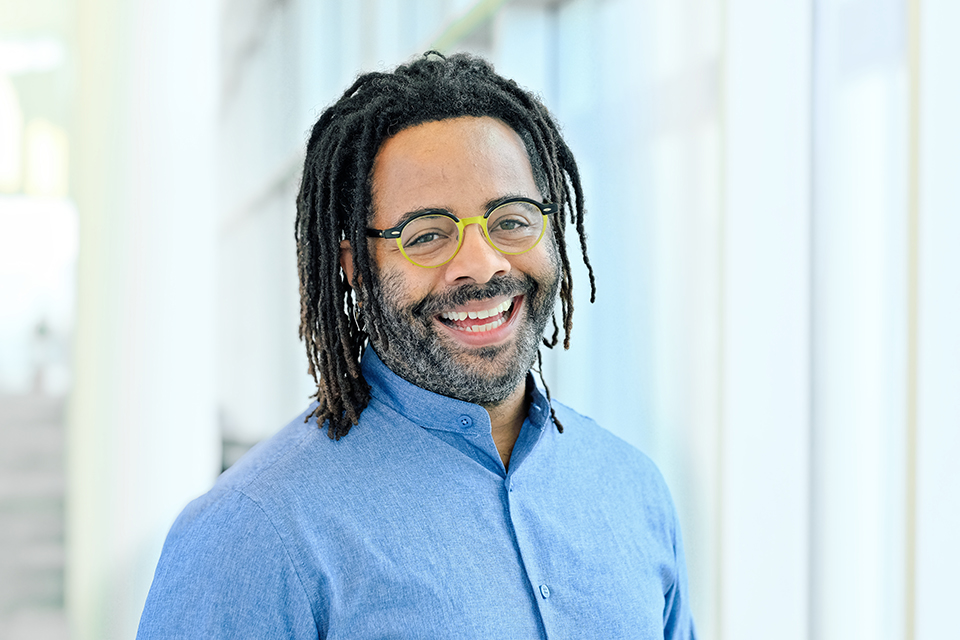 Mitchell has taught humanities at Colgate University and Louisiana State University, and saxophone and jazz at the University of Northern Colorado. He has a doctorate in curriculum and instruction from Louisiana State University, a Master of Music in jazz studies from the University of Northern Colorado, and a Bachelor of Music in jazz studies from Middle Tennessee State University. He is widely published in academic journals including the Journal of Curriculum and Pedagogy, Journal of Curriculum Theorizing, Philosophy of Education Society Yearbook and the International Journal of Curriculum and Social Justice. Mitchell has presented at national and international conferences. As a saxophonist, he's performed in New Orleans, Nashville, and other locations in Louisiana, Tennessee, Colorado, Ohio and South Carolina. He's been recorded as a soloist, accompanying musician and composer.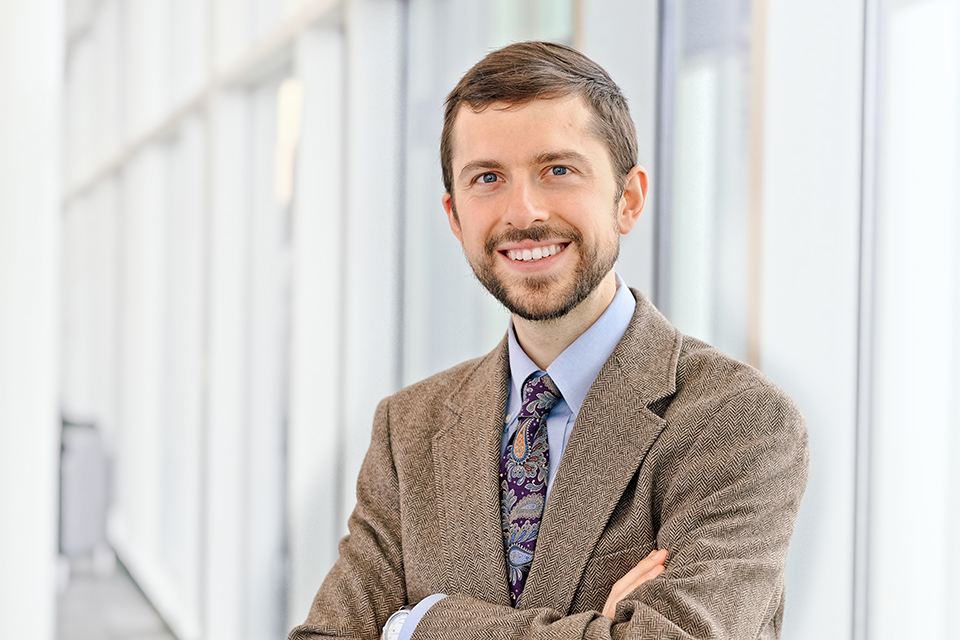 Sabolcik has taught English, honors English, AP literature and composition and other courses at West Forsyth High School in Clemmons since 2012. Since 2013, he has been department chair and teacher at Governor's School West in Winston-Salem. He is on the national faculty of National Paideia Institute in Asheville, and is a field editor for the educational journal Notes on American Letters. Sabolcik earned a Master of Arts in education and a Bachelor of Arts, magna cum laude, Phi Beta Kappa, in English from Wake Forest University, where he was a Master's Teaching Fellow and a recipient of the Drake Award for Outstanding Senior Excellence in English, the Jones Shakespeare Prize, and the Junior Excellence in English Award.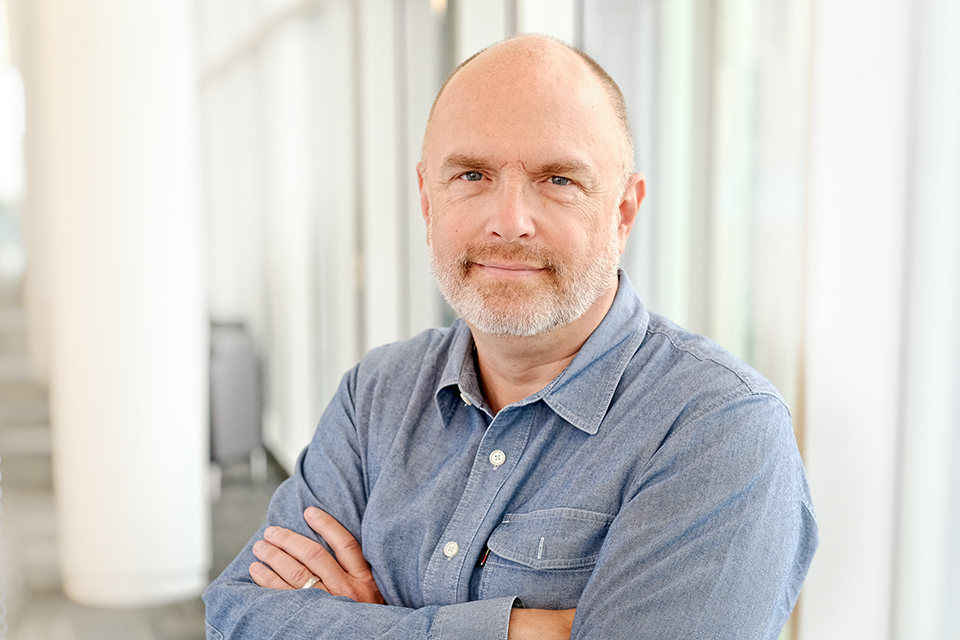 For over 32 years, Clifton Taylor has created lighting, projection and scenic designs for theater, dance and opera companies around the world. He has also designed a number of unique concert music events for major orchestras, solo musicians and large-scale venues. His work has been commissioned on Broadway, off Broadway, regionally, and in 17 countries outside the United States. He has designed for the repertories of Paul Taylor Dance Company, Alvin Ailey American Dance Theater, Martha Graham Dance Company, the Dance Theater of Harlem and Sardono Dance Theater in Indonesia; and for ballet works for American Ballet Theatre and ballet companies in Boston, Washington, San Francisco, Russia, Brazil, Canada, the United Kingdom, China and France. Taylor's Broadway credits include "Frozen," "Jay Johnson: The Two and Only," and "Hot Feet." His work has been commissioned by the Haydn Orchestra in Italy, the New York Philharmonic, the National Symphony Orchestra, New York City Opera (National Company), Gotham Chamber Opera, Opera de Lorraine in France, the Tanglewood Music Center Opera Program, the Asia Society, the Boston Pops Orchestra, the Yokohama Noh Theater and the Japan Society, and the Juilliard School Opera Division, and by many solo artists performing at Carnegie Hall, Merkin Hall, The Kennedy Center and other major venues. He has taught at New York University's Tisch School of the Arts; the New York Choreographic Institute; Boston University; Juilliard; the Royal University of Fine Arts in Phnom Penh, Cambodia; and the University of Iowa. He has a Bachelor of Fine Arts in design from Tisch at NYU.