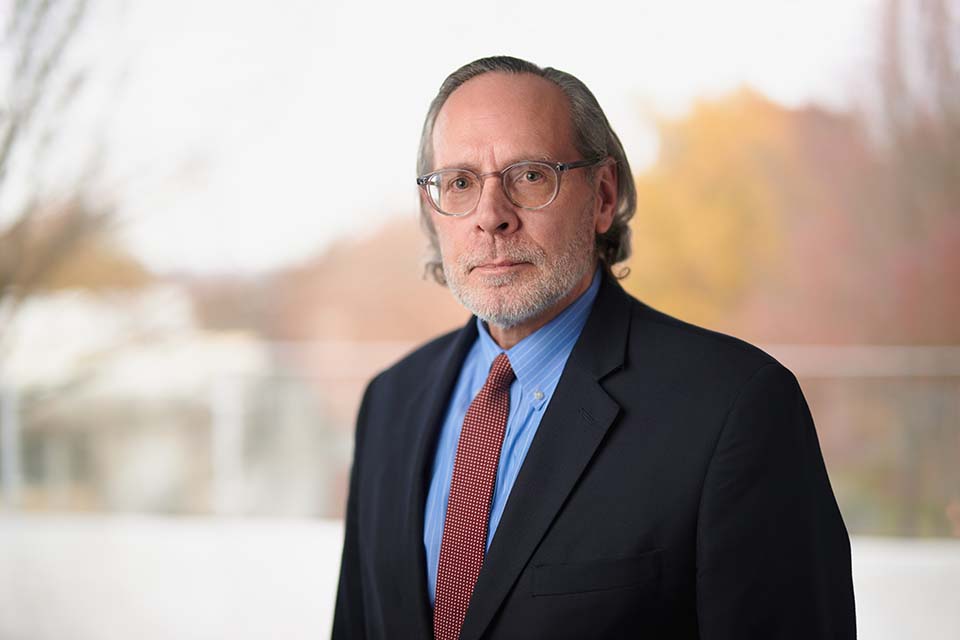 David Lombard Harrison is Vice Chancellor for Institutional Integrity and General Counsel for the University of North Carolina School of the Arts, and a faculty member in the UNCSA Division of Liberal Arts. He has appointments as Adjunct Professor of Law at the University of North Carolina at Chapel Hill School of Law, and Wake Forest University School of Law. Prior to joining UNCSA, Harrison was Associate Vice President for Legal Affairs for the 17-campus University of North Carolina System Office.
Harrison is a former law clerk to Justice James H. Brickley, in the Michigan Supreme Court, and partner of a Grand Rapids, Michigan, law firm. He is licensed to practice law in Michigan and North Carolina, the 4th and 6th United States Federal Judicial Circuits, and as a member of the Tribal Bars of the Saginaw-Chippewa Indian Tribe of Michigan and the Eastern Band of Cherokee Indian Tribe.
His board experience includes the Board of Directors of the National Association of College and University Attorneys, the Triangle Intellectual Property Lawyers Association, and the Town of Carrboro Human Services Commission.
Harrison has published academic papers and law review articles on various topics, including intellectual property, music copyright, information technology, social media, online education, privacy, bioterrorism, and research regulations.
Harrison has published monthly essays and articles for two national outdoor magazines, and was a contributing editor for River Explorer Magazine. He has also been a newspaper and magazine cartoonist, and a performer and composer on a record album. He is currently playing ukulele. Remarkably well, mind you, but still – the ukulele. He also plays the cavaquinho wherever Portuguese is spoken.
Education
J.D. LawUniversity of Toledo College of Law
B.A. PhilosophyGrand Valley State University