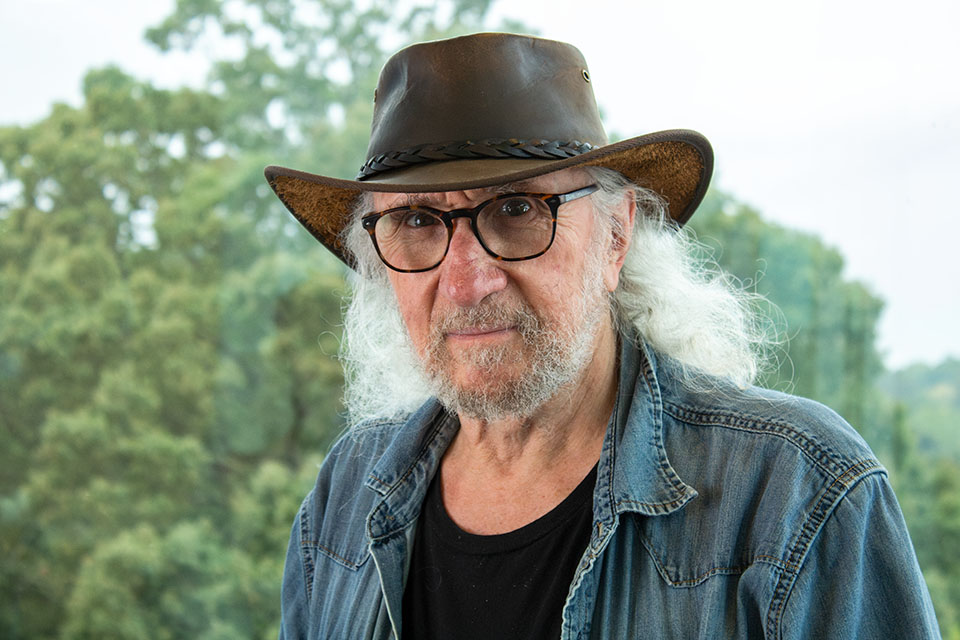 A seminal developer of the School of Filmmaking's editing department, Julian Semilian, ACE, continues to share his unique, trans-disciplinary perspectives in the classroom, where future editors can experience a forum encouraging exploration, creativity and attention to tonality and detail. Julian is dedicated to facilitating post-graduate careers for students through internships leading to future positions in the film business. A great number of his students have achieved rapid advancement in Hollywood, New York and beyond and have earned Emmys and other industry awards.
Julian began his film career in Hollywood, where he edited 16 feature films and movies-of-the-week. Grounded in classical method while implementing the latest technological tools available, Julian's personal enthusiasm for avant-garde and experimental filmmaking is expressed in his films "Figures in a Landscape with Butterfly," "The Dream Life of Cleo De Merode," "Gazing Oozing with Mendacity," "Devotees of the Precipitate" and "Tear Void Insomnia Mist."
Credentials
Julian's films and electronic paintings have been featured nationally and internationally in festivals, galleries and virtual venues.
Career Highlights
Poems, translations and essays have appeared in literary journals like Arshile, Exquisite Corpse, Suitcase, Word Letter, Callaloo, Syllogism, Talisman and Cinema Editor.
Published poetry and novels include "Transgender Organ Grinder," "A Spy in Amnesia" and "Osiris with a Trombone Across the Seam of Insubstance."
Translations of Romanian poetry and literature include "Romanian Poems of Paul Celan," "Mircea Cartarescu's 'Nostalgia'" and "Gherasim Luca's 'The Inventor of Love and Other Writings.'"
Read Julian's tribute to his mentor, Bernard Gribble.
Awards, Recognitions and Honors
2008 recipient of the Kenan Institute for the Arts' BREATHE Grant
Organizations
American Cinema Editors (ACE)