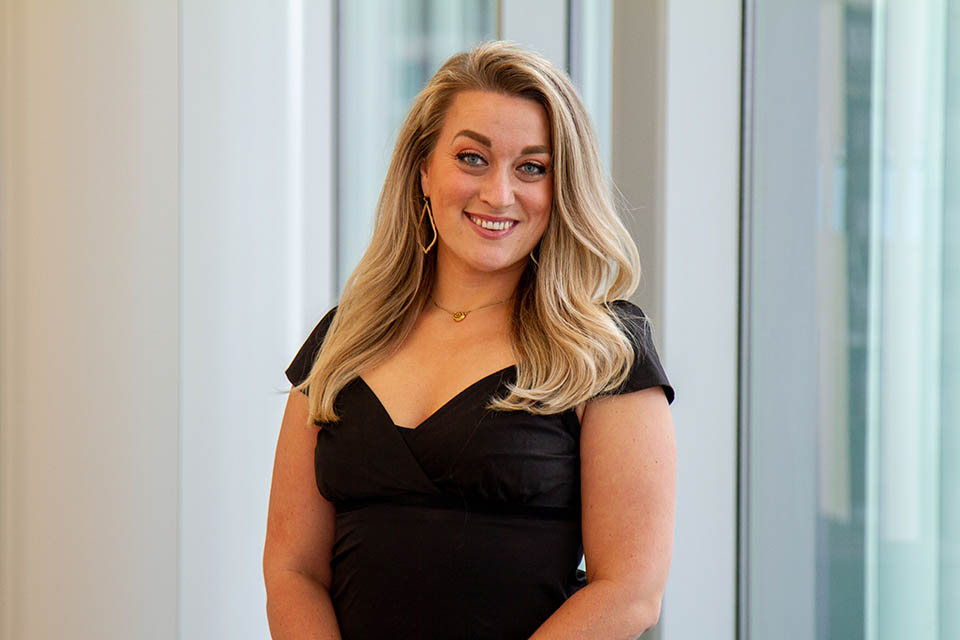 Kristin holds a Performing Artist Certificate from the A.J. Fletcher Opera Institute at UNCSA. During her time there, she was featured as the soprano soloist, Lia, in Debussy's L'efant prodigue, with the UNCSA Symphony Orchestra. Kristin also sang the title role in Puccini's La Rondine, Mrs. Coyle (Owen Wingrave), Alice Ford (The Merry Wives of Windsor) and also performed the role of Abigail Williams in Robert Ward's The Crucible — a joint production with UNCSA and Piedmont Opera. Kristin has also performed with Piedmont Opera as Kate Pinkerton in Madama Butterfly and was the cover for the title role.
A name to keep in mind... her voice filled the house and dominated the stage. Simply spectacular! What a promising dramatic soprano!

Opera Lively
In the summer of 2015, Kristin performed with the Hubbard Hall Opera Theatre as Countess in Le Nozze di Figaro. In the summer of 2013 she was an Apprentice Artist with Chautauqua Opera, where she performed in Benjamin Britten's Peter Grimes and was a featured soloist with the Chautauqua Symphony Orchestra. She also covered the role of Alice Ford in Verdi's Falstaff.
Kristin is a former Young Artist with the Crested Butte Music Festival where she sang Mimi (La bohème) in concert under the baton of Covent Garden's David Syrus. In concert, Kristin has most recently sung Verdi's "Requiem" with the UNCSA Symphony Orchestra and Bruckner's "Te Deum" with The Fayetteville Symphony Orchestra. She has appeared as the soprano soloist in Mendelssohn's "Elijah" and Beethoven's "Mass in C" with The University of Wisconsin-Madison's Symphony Orchestra. She was also the soprano soloist in Orff's "Carmina Burana" with the Cobb Symphony in Georgia.
Originally from Wisconsin, Kristin graduated from the University of Wisconsin-Madison with a Master in Music, where she studied under Mimmi Fulmer. While attending UW-Madison, she performed the title role in Massenet's Thaïs. She has received honors in the HeafnerWilliams Vocal Competition, the Fritz and LaviniaJensen Foundation Competition, Charlotte Opera Guild Competition, Rosen-Schaffel Young Artist Competition, Schubert Club Bruce P Carlson Scholarship Competition and internationally from the Czech and Slovak International Singing Competition. She was also the winner at the district level and received an Encouragement Award at regional level in the Metropolitan Opera National Council Auditions.
Kristin began teaching voice lessons 10 years ago and thoroughly enjoys working with children. She has performed hundreds of outreach shows in middle schools across the Southeast. Kristin has been seen in Children's Operas like The Billy Goats Gruff and The Three Little Pigs. She also toured with The Open Dream Ensemble in their original production of Big Shoes.
Education
Performing Artist CertificateUNC School of the Arts
M.M.University of Wisconsin - Madison