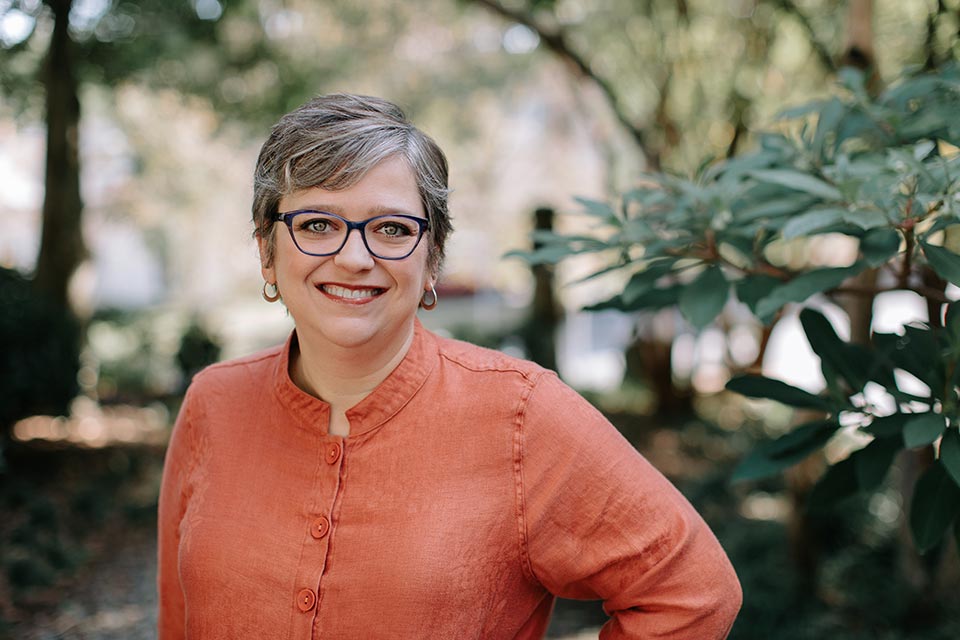 Liza Vest, Business Manager for the Thomas S. Kenan Institute for the Arts, provides operational and financial support for programs and strategic relationships. She works closely with Happy Hill Arts, a program of the Happy Hill Neighborhood Association that receives project and administrative support from the Kenan Institute.
Liza's work with the Kenan Institute follows a 20-year career in theatrical production, serving as a stage manager and production manager on Broadway, off-Broadway and in theatres around the country. She was the production manager for the Triad Stage production of And So We Walked, produced by the Kenan Institute.
A graduate of the David Geffen School of Drama at Yale University and the University of Oklahoma School of Drama, Liza earned her MBA at the Bryan School of Business and Economics at UNC-Greensboro.
Education
MBABryan School of Business and Economics, UNC-Greensboro
M.F.A.David Geffen School of Drama, Yale University
B.F.A.University of Oklahoma Helmerich School of Drama