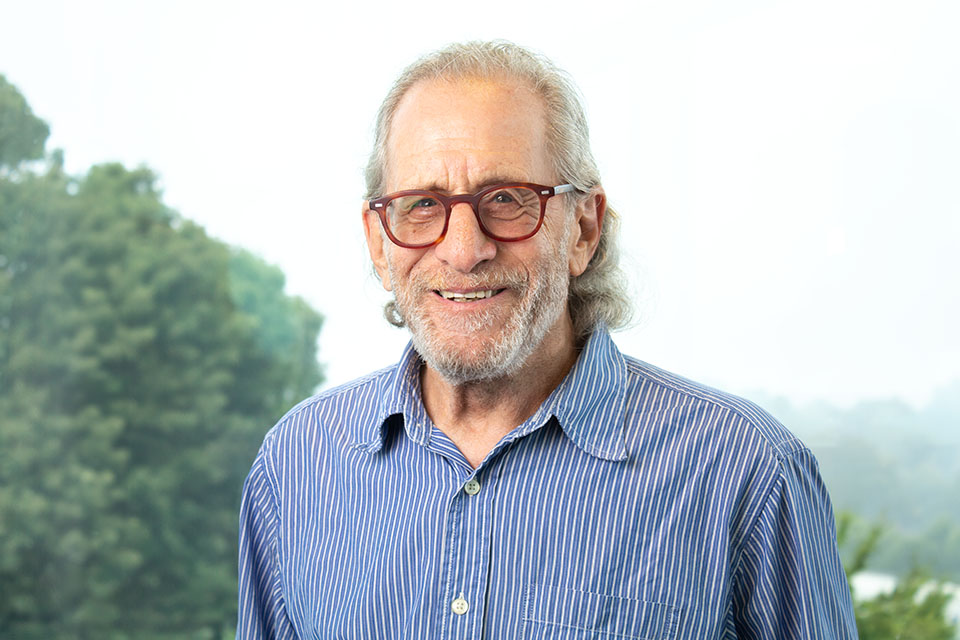 Michael R. Miller is Chair of the Department of Picture Editing and Sound Design in the School of Filmmaking. Of his teaching style, he says, "I teach aspiring editors all the things I learned as an assistant editor on motion pictures like 'Raging Bull,' as a sound editor on the Coen Brothers' 'Blood Simple' and as the editor of 'Raising Arizona,' 'Millers Crossing,' 'I'm Gonna Get You Sucka,' 'Ghost World,' 'Armageddon' and an array of award-winning independent films."
He also brings guest artists to meet with students — editors of movies like "Star Wars, The Empire Strikes Back," "Ferris Bueller's Day Off," "Once Upon a Time ... In Hollywood" and "I, Tonya;" and of streamed content like "Euphoria."
"I prepare students with readings, class discussions, and industry-level direction of their own editing work," Miller says, "and by arranging for internships with editors and sound designers at the highest levels of the film industry."
I train students to respond to material they edit as though they were first time viewers even when they've seen it and worked on it dozens of times – and to respond with their heart and soul as well as analytically.
Career Highlights
Having two films ("Raging Bull" and "Miller's Crossing") tie for #69 on the Motion Picture Editors Guild's list of the 100 Best Edited Movies of All Time
Editing three films for The Coen Brothers
Editing the only independent feature produced by JJ Abrams ("Infinitely Polar Bear," Official Sundance Selection, 2013)
Mentoring students at UNCSA toward nominations and wins in American Cinema Editors (ACE)'s Student Eddie Awards
Being an ACE EditFest Los Angeles panelist and a guest at ACE Editfest London
Awards, Recognitions and Honors
Academy Award Nomination, Best Theatrical Short Subject — "Split Cherry Tree," dir. by Andrei Konchalovsky
Emmy Award Nomination, Best Film Editing — "It's No Crush, I'm In Love," starring Cynthia Nixon
Sundance Audience Award —"Happythankyoumoreplease," dir. by Josh Radnor (2010)
Tribeca Film Festival's Best Original Screenplay — "Abundant Acreage Available," Executive Producer, Martin Scorsese, Written and Directed by Angus MacLachlan, (2017)
Organizations
Academy of Motion Picture Arts and Sciences (AMPAS)
American Cinema Editors (ACE)
Motion Picture Editors Guild (MPEG)
Education
BSCornell University