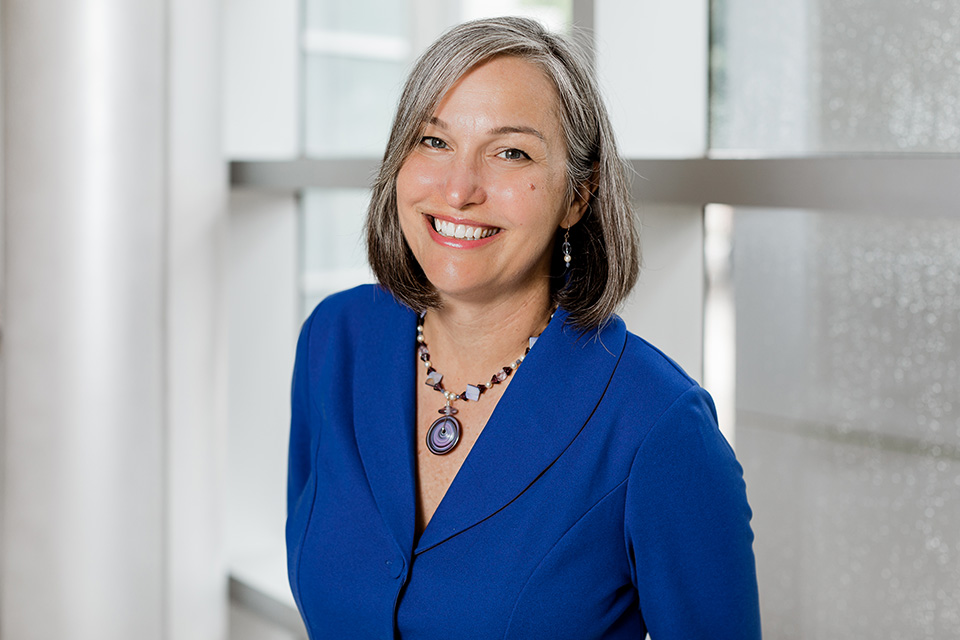 Rachel Williams joined UNCSA as Dean of the Division of Liberal Arts in July 2022. Williams, an artist, teacher and advocate who has experience in visual arts, feminist theory, women's issues and community engagement, came to UNCSA after more than two decades at the University of Iowa, where she was professor and department chair of Gender, Women's and Sexuality Studies and Studio Art.
Williams received a B.F.A. in painting and drawing from East Carolina University, and a Ph.D. in art education and an M.F.A. in studio art from Florida State University. She worked at the University of Iowa from 1999–2022. In addition to her role as professor and department chair, she also served as the university ombudsperson in the office of the president.
An area of focus in Williams' scholarly research has been women in prison, and she has worked with incarcerated women as an artist, scholar and teacher since 1994. American alternative/single creator comics and graphic novels have been a focus of her creative scholarship. She was part of a team that received a grant from the Andrew W. Mellon Foundation for the Mellon Sawyer Seminar Racial Reckoning and Social Justice Through Comics in 2022-23.
Williams' writing appears in Southern Cultures, Meridians, the Journal of Arts Management Law and Society, The Journal of Poetry Therapy, Feminist Studies, and Visual Arts Research. She is also the author of "Teaching the Arts Behind Bars" (Northeastern U. Press, 2003); "Elegy for Mary Turner: An Illustrated Account of a Lynching" (Verso Press, 2021); and "Run Home If You Don't Want to Be Killed: The Detroit Uprising of 1943" (UNC Press/Duke Center for Documentary Studies, 2021). Her current research focuses on intersecting systems of oppression, gender, race, sexuality and arts-based research.
Education
Ph.D. Art EducationFlorida State University
M.F.A. Studio ArtFlorida State University
B.F.A. Painting and DrawingEast Carolina University