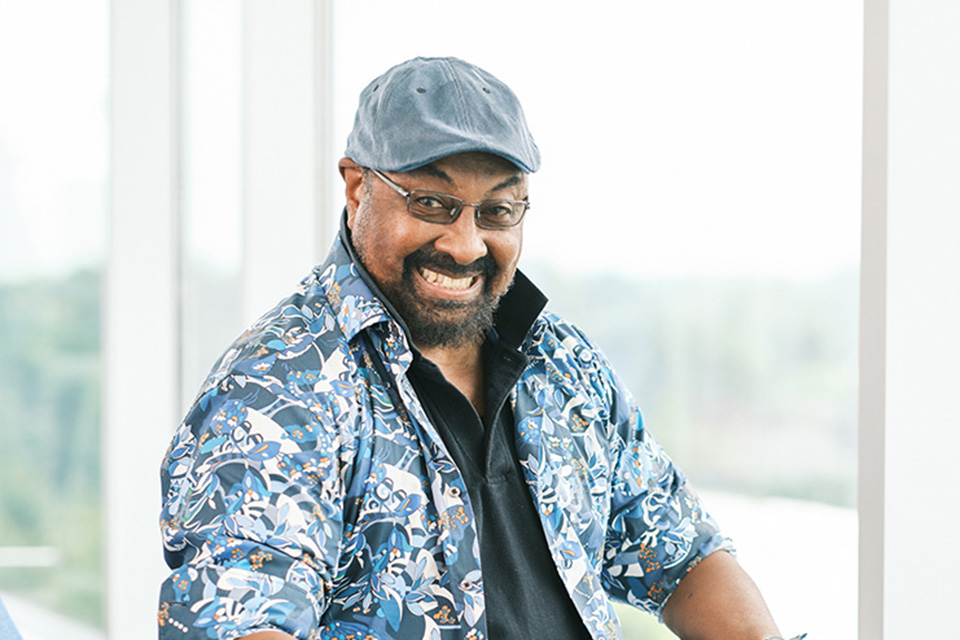 Ron Stacker Thompson is Professor and Chair of Screenwriting in the School of Filmmaking. "I take students from where they are in their creative journey to, hopefully, where they want to be, without pushing or forcing my creative 'take' on them," he says. "I strive to help them find their own. It's not about me. It's about them."
I emphasize—demand—that students embrace their lives, that they realize they are what is original. Not that which is outside them, perhaps seemingly unattainable, but what's inside them... their thoughts, their feelings, their experiences. When they do that and obtain the necessary skills as a storyteller, they cannot help but to stand out from others.
Credentials
Fifty years of professional experience as a teacher, actor, dancer and singer.
Forty years as a playwright and stage director.
Thirty years as a screenwriter and film producer.
Career Highlights
Founder and Artistic Director of Oakland Ensemble Theatre, the first theatre on the West Coast to specialize in multi­racial casting.
Writer, director and producer for 15 years of the Oscar Micheaux Black Filmmakers' Hall of Fame Awards Ceremony.
First African American cast as Jesus in the National Touring Company of "Godspell."
Undergraduate and graduate work completed at Illinois State University, a university specifically geared toward developing highly-trained educators.
Collaborated professionally with Martin Luther King's daughter Yolanda, Danny Glover, Whoopi Goldberg, Ellen Burstyn, Maya Angelou, Laurence Fishburne, Jeff Goldblum and Maggie Smith, among others.
Awards, Recognitions and Honors
­­UNCSA Excellence in Teaching Award
NAACP Image Award
Cable Ace Award (2)
Bay Area Critics Circle Award (2)
Audelco Award (3)
Outstanding Young Men of America Award­­
San Francisco Foundation Award
Distinguished Alumni Award, Illinois State University
Organizations
Artistic Director, The Willingham Theater (Yadkinville, NC)
Education
MA EnglishIllinois State University
BA EnglishIllinois State University