"Thor: Ragnarok" editor shares importance of collaboration, career turning point
The latest installment in Marvel's Cinematic Universe, "Thor: Ragnarok," roared into more than 4,000 theaters last fall to command a $120 million opening weekend. One week later, the film screened in UNCSA's ACE Main Theatre—a mandatory event for students in the School of Filmmaking.
That's right, mandatory. Seeing the latest Marvel film, for free, steps away from their dorms and classrooms. UNCSA alumnus and "Thor: Ragnarok" editor Zene Baker ('98) brought the film to campus during his two-day visit to work with students in the Picture Editing & Sound Design program.
Baker, who last visited campus 6-7 years ago was thrilled the see changes on campus and in Winston-Salem.
"Downtown and the new Innovation Quarter was nuts," said Baker. "And I took a brief walk around campus and was very confused… there are so many new buildings! The school itself is largely the same—some new faculty faces, which is cool, but also old friends working and teaching here."
Working as a recent graduate
Soon after graduation, Baker had the opportunity to edit fellow alumnus David Gordon Green's indie film "George Washington."
"The only master plan at that time was to keep getting work. I didn't have an overall career plan," said Baker. "I moved to Los Angeles when 'George Washington' was done, and like any young person starting out in their editorial career you think the jobs will come fast… and that's just not the case."
According to Baker, you have to work hard, hustle and continue putting yourself out there even when you have a feature under your belt.
"It is very difficult to find assistant work if you've already cut a feature," said Baker, adding that many editors were afraid he'd take over their job and would refuse to hire him.
A partnership solidified during Baker's early post-grad years was working with other UNCSA alumni—in addition to David Gordon Green, he has regularly collaborated with Jody Hill and Danny McBride.
"There's a built-in trust and a shared experience from being here," said Baker. "I wasn't really working with Danny or Jody while I was in school, but they knew my work and I knew their work and that helped, for sure… Also the shared memory of what we had to go through and what we put the instructors through," he added, laughing.
Working towards a turning point
The opening weekend of "Neighbors" in 2014 was a big turning point for Baker, who said the film's success was unexpected.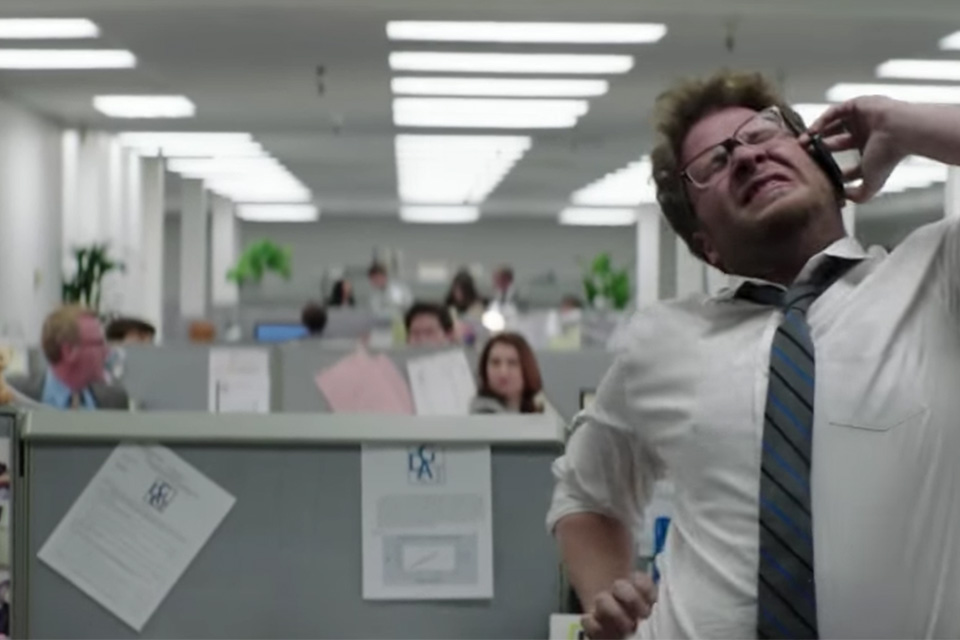 Baker edited "Neighbors," starring Seth Rogen, Rose Byrne and Zac Efron.
"It was a dumb frat comedy for all of us, and it was a labor of love," said Baker. "The director, Nick Stoller, is a genuinely nice guy, and he wanted to try something different… he switched up everything. New DP, new editor, new formula entirely. I don't know how I fell into his lap, but I did."
"Neighbors" kicked "The Amazing Spider-Man 2" out of the top spot at the box office and brought in nearly $50 million opening weekend, continuing on to earn $150 million at the box office worldwide. Baker later edited its sequel, "Neighbors 2: Sorority Uprising," which was released in 2016.
Working for Marvel
"It feels weird to set a goal, obtain the goal and finish the goal," says Baker, who had his sights set on working on a Marvel piece for years and spent three years on the "Thor" project.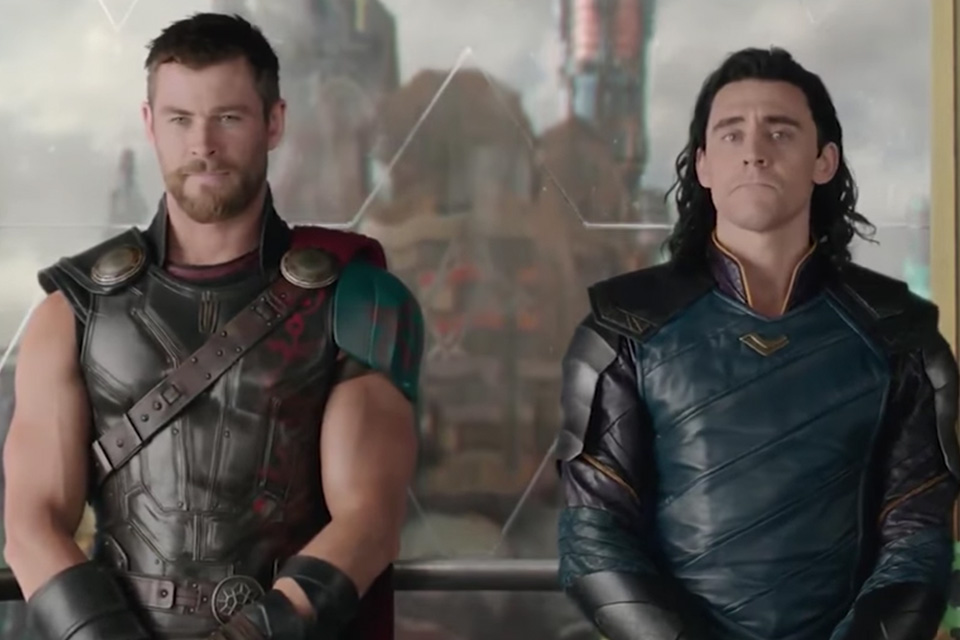 Watch a compilation of clips from 2017's "Thor: Ragnarok."
"And it was a giant goal [working for Marvel]," he added. "I'm genuinely excited about what's next because I have no idea. But I think tackling different genres is what is intriguing me most. I like to challenge myself with every genre that I can test out."
Working with students
Baker, who is a member of American Cinema Editors, had the opportunity to review some student films and offer valuable industry insight during a post-screening Q&A. But a highlight of his visit was having lunch with editing students.
"They asked lots of good questions," said Baker, who recalled a favorite from third-year student Maddie Hall: If you could take one album to a deserted island, what would it be? His answer: "Exile on Main Street" by The Rolling Stones.
"I think this is the time to try and fail," said Baker, when asked what lessons he hoped students would learn during their time at UNCSA. "It's also the time to learn how to justify your work and compromise on your work at the same time. It's easy for me to say, but it's a hard thing to learn."