Kenan Institute's Fifth-Year Fellow brings UNCSA experience to life on film
With freshly conferred filmmaking degrees in hand, many of Neil Soffer's classmates at the University of North Carolina School of the Arts headed off to big cities following graduation last spring to break into the business.
Not Soffer. He chose to stay right here in Winston-Salem — and he couldn't be more pleased with that decision.
A native of Israel, Soffer is the Thomas S. Kenan Institute for the Arts' inaugural Fifth-Year Fellow and a key player in the development of UNCSA's video communications strategy. His popular short films documenting the student experience are featured on the school's website and Facebook page.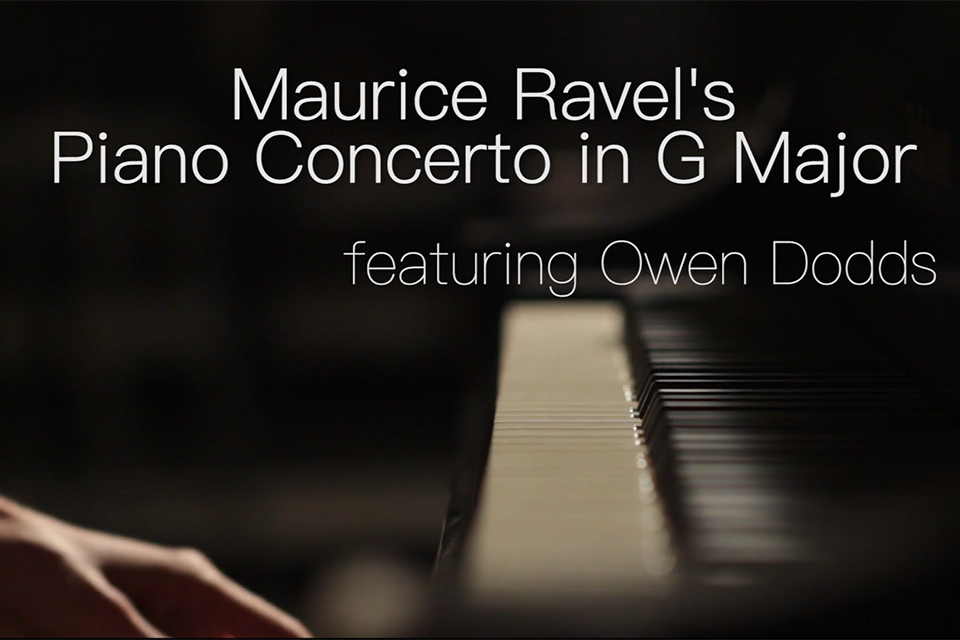 "I had options to possibly move to a city such as New York or Los Angeles, but I chose to stay and take this great fellowship, because of the environment here and because I knew I would keep growing professionally as an artist," he says. "I felt like this was a great opportunity for hands-on experience."
He's enjoyed plenty of that, working closely with the Digital Media team and the School of Filmmaking, as well as deans and faculty across all disciplines, to showcase the learning experience at UNCSA to prospective students. The goal: to increase reach and engagement for the arts school.
Mission accomplished, according to recent social media metrics. The school's weekly page reach grew by nearly 40 percent between October and November of 2016, the month during which Soffer's first three videos went live. New page "likes" spike on the days his videos are posted and on the days immediately after.
"I have been completely blown away by the level of professionalism from Neil — the amount and the quality of the work he has been able to do has been impeccable," says Claire Machamer, Chief Technology Officer at UNCSA.
"Neil is not a videographer, he is a storyteller. The film school helped hone that talent. I think it's a great testament to his talent and to the level of education provided here."
Soffer's most popular video thus far — "UNCSA brings storybook magic to Halloween at the White House" — has attracted more than 31,000 views. It's also his favorite.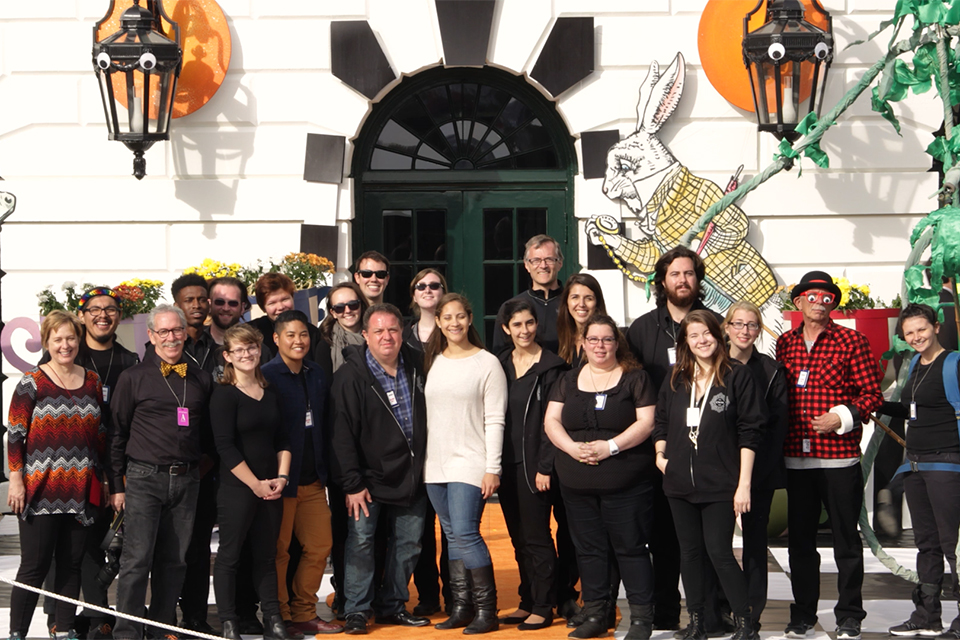 Less than two months after Soffer started the job, he was tapped to film one of the highest-profile projects ever undertaken by a team of UNCSA Design & Production students, alumni and faculty.
"They dressed the White House for Halloween, and basically I got to document the whole project. I filmed them in the process of preparation on campus and then filmed them setting up for two days on the South Lawn," Soffer says.
"The whole experience shows exactly the reason I took this fellowship, to get these opportunities and these challenges. The best thing for me is the trust. From an early stage, the trust put in me allowed me to try things and go with my vision."
Soffer says another highlight of his fellowship happened on that same trip, when he had the opportunity to meet and present his work to members of the Kenan Institute's Board of Advisors. The Kenan Institute not only invested in the fellowship, it also provided support for content production, which allows Soffer to hire UNCSA students to work alongside him on the video projects.
"Like any other artist, getting such an opportunity coming right out of school is really rare, especially a position that allows me to produce creative content," he says.
Machamer calls the fellowship a "win-win" for everyone involved. "Not only are we offering support to a recently graduated student, but we are also offering support to students who are currently enrolled in the film school. And we are getting a level of production that we couldn't afford otherwise."
It also aligns with the Kenan Institute's mission to broaden opportunities for sustainable careers in the arts. Fellowships can play a large role in enhancing and increasing the chance of student success.
"Neil is the poster child for what we imagined to be the perfect Fifth-Year Fellow. He is a brilliant young producer," says Corey Madden, Executive Director of the Kenan Institute. "Our Digital Media department needed a professional producer to expand their video content strategy, but lacked the budget to hire one. What Neil has done is not only create a methodology for making short films about the school, he also has gained incredible experience that he can carry with him."
Where Soffer will carry that experience remains to be seen. His visa will expire in June, shortly after the fellowship wraps up. His parents own a commercial production company in Israel, where he worked summers growing up. But he hopes to pursue a career in feature films in the United States.
"Much of what I know today is thanks to them, but the world of cinema in Israel is very small," he says. "I wouldn't be able to fulfill my dream if I were to live there."
Soffer was only 12 years old when he decided to study in the US. When it came time to scope out colleges — after serving the required three years in the Israeli military — he happened to see UNCSA listed in The Hollywood Reporter as one of the best film schools in the world. He decided to include the conservatory among the eight schools to which he applied.
"For me, it was all about the reputation that the school and the program had," he recalls. "What was most interesting at UNCSA was the size, and what I felt would be a good opportunity for me to really express myself and not just become a number in the system."
Now 27, Soffer says the Kenan Fellowship offered him the perfect opportunity to continue learning in a supportive environment.
For that, he is thankful.
"It's been very challenging and very satisfying at the same time," he says of the experience. "Every project has been eye-opening and from each project I learned something new."
February 3, 2017