UNCSA students win first and second prize in 6th annual High School Organ Festival and Competition
Students in the School of Music at the University of North Carolina School of the Arts took first and second place in the sixth annual High School Organ Festival and Competition, held Jan. 27-29 on the campuses of UNCSA and Salem College and at First Baptist Church.
Bruce Xu, a freshman from Sloatsburg, N.Y., won the Thomas S. Kenan III First Prize of $2,000 or one year of tuition to the UNCSA School of Music. He also won the John and Margaret Mueller Hymn Prize of $350. Matthew Cates, a junior from Stem, N.Y., won second prize of $1,000, or a $3,000 scholarship to UNCSA.
Third Prize of $500, sponsored by the Winston-Salem Chapter of the American Guild of Organists, went to Eddie Zheng, a junior from New York City.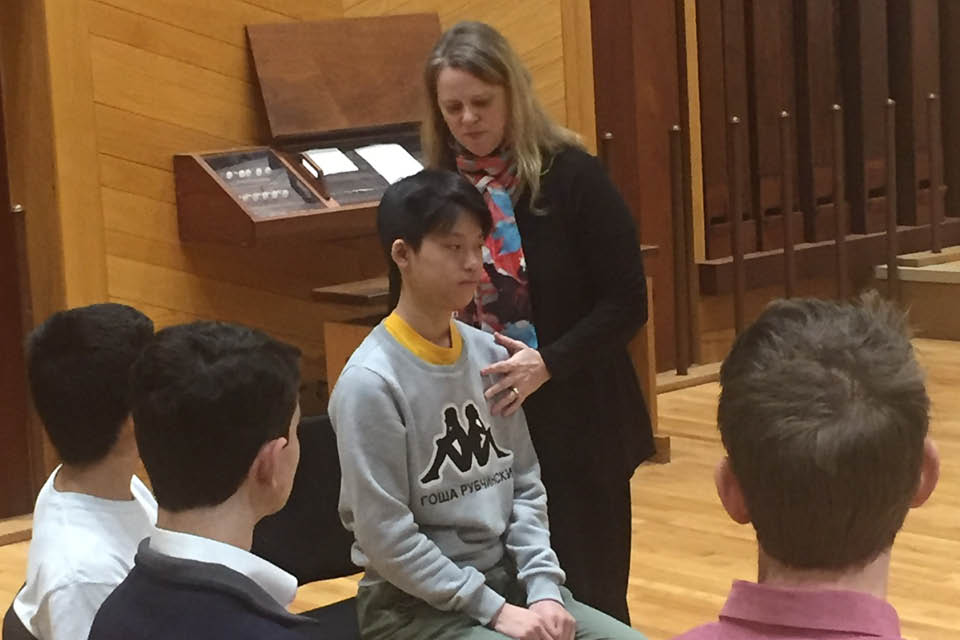 "Bruce and Matthew are very talented young musicians who work very hard at their craft," said Timothy Olsen, Kenan Professor of Organ at UNCSA and associate professor of organ at Salem College. "I am extremely proud of their dedication and professionalism throughout the festival and competition."
UNCSA Music Dean Brian Cole said organ music is important to the heritage of Winston-Salem and the culture of the School of Music. "The School of Music at UNCSA is proud to host the High School Organ Festival and Competition, fostering the next generation of gifted organists in their pursuit of musical excellence."
Judges were Dreama Lovitt, Music Director and Organist of Ardmore United Methodist Church and Alain Truche, Assistant Organist/Choirmaster at St. Paul's Episcopal Church of Winston-Salem.
Competitors also participated in an introductory workshop to Alexander Technique given by Suzy Perkins, who teaches the technique at UNCSA and Salem College, a workshop on injury-preventive keyboard technique by Salem College Distinguished Professor of Piano Dr. Barbara Lister-Sink, and a masterclass by Olsen.
February 6, 2017