Envelope & Labels
Envelope Templates
Envelope templates of different sizes are available to download. For high quality envelopes, we recommend sending templates to a professional printier. Contact Jeanette Valentine in the Purchasing Department.
Dimensions available:
Standard #10: 4.125" x 9.5"
Legal: 8.5" x 14"
5.5 Baronial/Announcement Envelope: 5.75" x 4.375"
Catalog/Manilla Envelope: 9" x 11" and 15" x 17"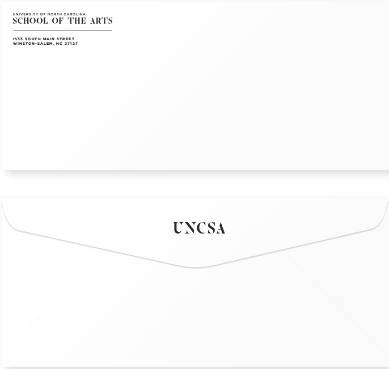 Label Templates
The label dimensions are 1" x 2.625" and will print on standard size Avery 5106. The templates may be personalized and printed with an office ink-jet printer or sent to a professional printer.