Stay alert! Pokémon Go takes over UNCSA campus
It's been less than a week, but already they're everywhere. They're lurking in the shadows and appear in broad daylight. They move quickly and with purpose. They are probably near you right now, quiet and unsuspecting. Pokémon Go players are taking over.
In the days since the game's release in the United States, Australia and New Zealand, it's rumored to have acquired more active users than social media giant Twitter. The share price of Nintendo, which owns a third of The Pokémon Company, has risen more than 50 percent. It's clear that children of the 90s did not, in fact, "catch 'em all." Pokémon has returned in a big way. Here's your guide to playing Pokémon Go at UNCSA:
Seek and find
From Eevee to Zubat, campus is full of Pokémon. We searched the grounds and found creatures in Film Village, all around Hanes Commons, at the dorms, in workshops and classrooms and even at the library. They're always moving, so if you catch one in a cool place (we've been lurking by the elephant statues but haven't had luck yet), tweet us your pic @UNCSchoolofArts.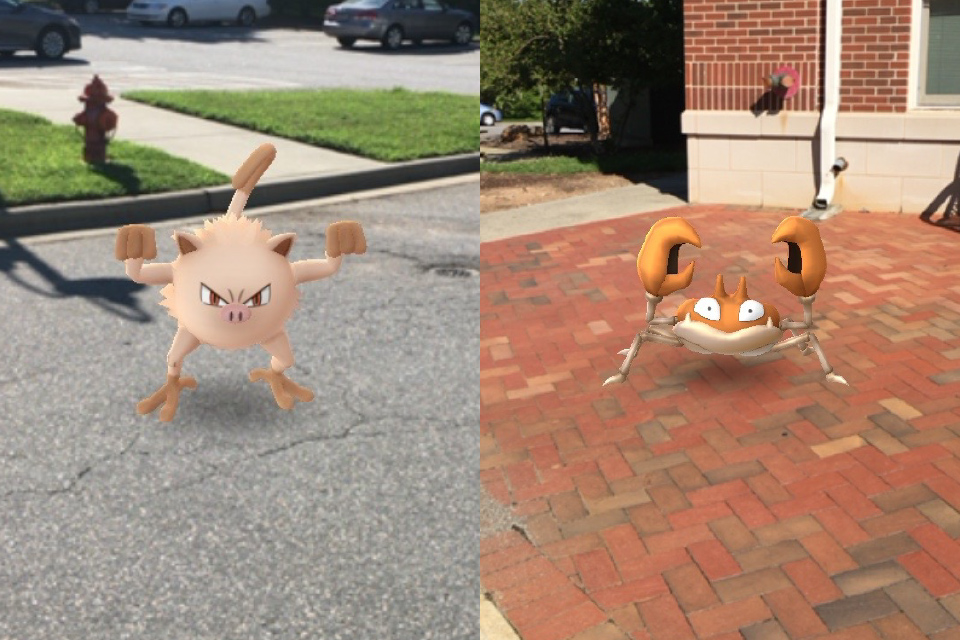 A new campus tour
Campus is home to at least fifteen Pokéstops and two gyms. Together, they make a great outline for a campus tour. Whether you're coming to campus for the first time or you're already here, but tend to stay isolated in your main classroom building, get out and explore as you acquire supplies and engage in battle. Some of our favorite Pokéstops include:
Martha Dunigan Sculpture Studio
Design & Production Costume Shop heads
Blue pyramids
NCSA historical marker
Wave statue and bench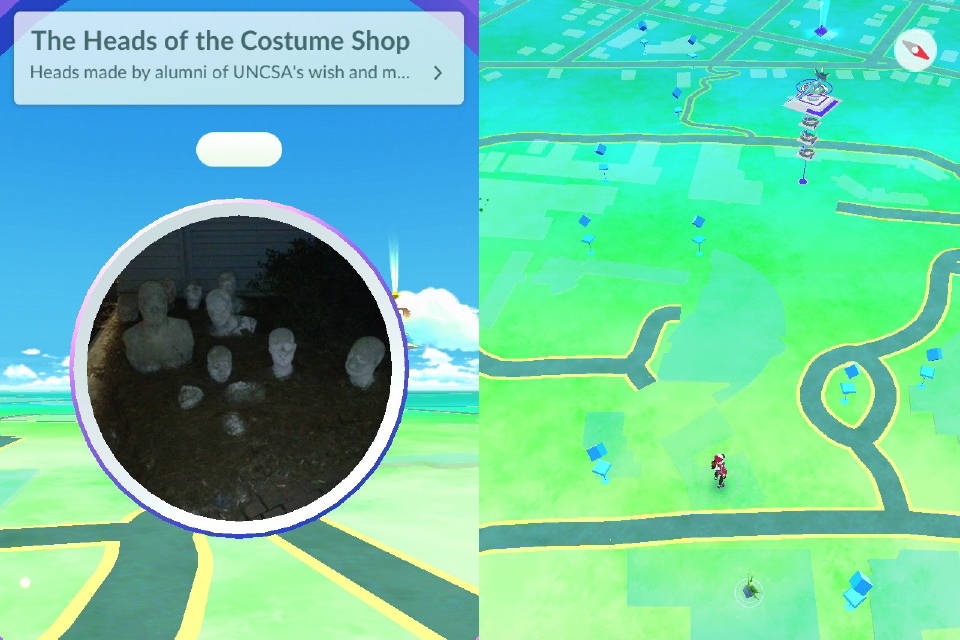 Stay safe
Let's be practical. If you're walking around campus and only staring at your phone's screen, steer clear of big staircases (Hanes Commons comes to mind!) and be mindful of others – whether they're hunting Pokémon or not. A final tip: You can visit every Pokéstop without having to step foot inside any of the campus buildings. Happy hunting!
July 12, 2016