George Burnette steps down as Chief Operating Officer at UNCSA
University of North Carolina School of the Arts Chancellor Lindsay Bierman has announced that Chief Operating Officer George Burnette has stepped down as part of an administrative reorganization.
"Over the past two years, I have studied the school's organizational structure and considered how to better align reporting with my priorities and vision for the campus," Bierman said. "As part of this ongoing review, I've decided to reorganize our administration to more closely model other UNC institutions, where the Chancellor is responsible for oversight and operational efficiency of the campus, with a clearly deputized Executive Vice Chancellor as Provost. We are on track to conclude our Provost search later this fall, and in anticipation of that appointment, I have decided to streamline our leadership structure by eliminating the position of Chief Operating Officer."
Effective immediately, the departments of Facilities Management, Police and Public Safety, and Financial Services will report to Carin Ioannou, who has been named Chief Financial Officer. Ioannou has served as the Senior Director of Business Affairs since 2007, and before that, was the Associate Vice Chancellor of Finance. She has a Bachelor of Science in Management Information Services from Gardner-Webb University, and a Master of Business Administration from Pfeiffer University.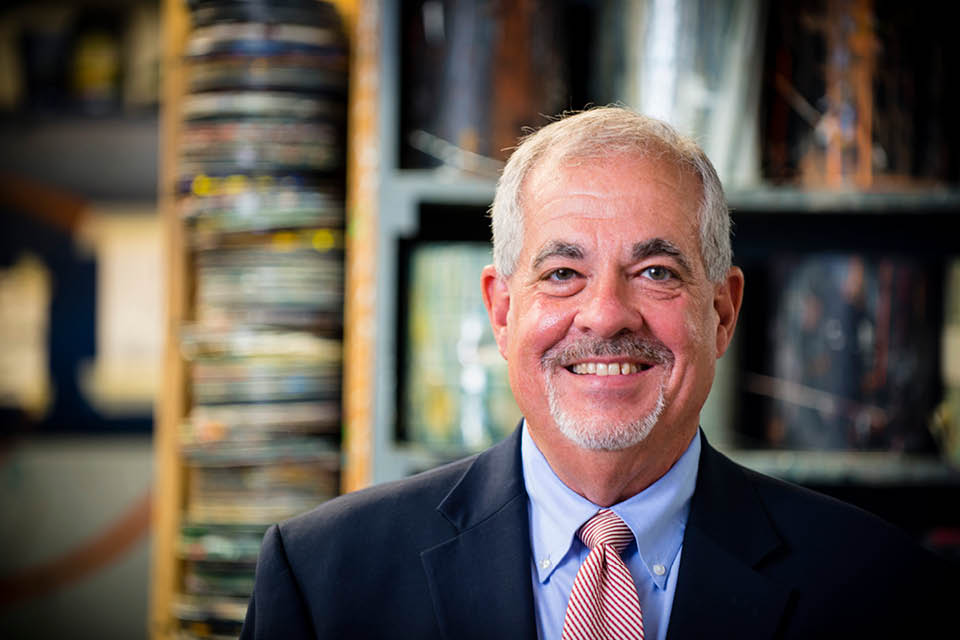 "George Burnette has admirably served this institution and the UNC System in various leadership roles for decades," Bierman said. "Fortunately, he has agreed to assist as needed as we adapt to the new structure, and will remain in the UNCSA family as a member of our Board of Visitors, as well as in other volunteer and advocacy roles."
Burnette has completed 37 years of service to the UNC System and the state of North Carolina. He was named UNCSA's Chief Operating Officer in March 2007, having served months prior in an interim capacity. He came to UNCSA from UNC General Administration, where he was Associate Vice President of Finance and was responsible for working with universities on operational and audit resolution issues, financial reporting, and campus and system internal controls. Burnette has bachelor's degrees in Accounting and Business Management from North Carolina State University.
During his tenure at UNCSA, Burnette helped to lead the school through multiple years of significant budget reductions and to guide it through its most significant period of new construction and renovation projects. He increased the transparency of the school's finances, citing the need for a strong internal control environment and active risk management in campus operations, ensuring processes complied with state and federal rules and regulations and the UNC Code. He helped facilitate the creation of the first shared service alliance with UNC General Administration, thus ensuring that UNCSA could cost-effectively participate in certain system-wide initiatives. He identified and gained approval for new and/or enhanced revenue streams for the school that have helped improve its financial sustainability. And he assisted with the bond refinancing of Center Stage Apartments and helped to oversee implementation of the Banner system.
August 26, 2016