TaWanna Archia receives Governor's Award for Excellence
TaWanna Archia, a staff member at the University of North Carolina School of the Arts, is the recipient of the North Carolina Governor's Award for Excellence, the highest honor a staff member can receive. She is one of 16 state employees chosen from among 118 nominees.
A project manager in the Office of Community Engagement and Career Outreach, Archia was selected for the award in the public service category in recognition of extensive volunteer work.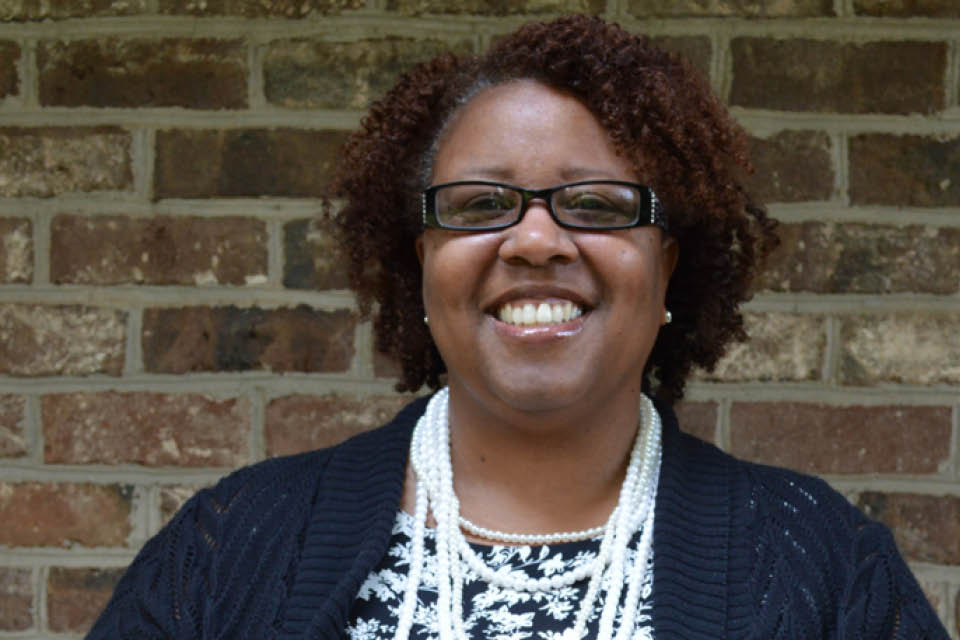 For the past six years, Archia has taught dance lessons and mentored students at Hanes Hosiery Community Center in Winston-Salem. She also volunteers for Redemption Recovery & Restoration, Inc., a non-profit organization that serves the needs of the homeless community in the Triangle, and is an ardent supporter and organizer for Breast Cancer Awareness.
Archia founded I'm My Sister's Keeper, a faith-based organization dedicated to providing support for domestic violence victims. She started the organization after a member of her church was killed as the result of an abusive relationship. I'm My Sister's Keeper identifies the presence of domestic violence in the community and provides resources and support to those who suffer in abusive relationships.
We're very happy for TaWanna, and proud of her. We are also grateful for her many contributions to the community. She has a big heart and she exemplifies what it means to be a public servant.

HR Director James Lucas
Archia has organized a series of fundraising events for the organization, including a winter wellness event with health screenings and wellness tips, a "Zumbathon" with a seminar about negative thinking, and an on-going t-shirt fundraiser. Volunteers for I'm My Sister's Keeper also regularly prepare toiletry packets for local battered women's shelters.
Award recipients were honored at a luncheon and ceremony recently at the North Carolina Museum of History in Raleigh.
"We're very happy for TaWanna, and proud of her," said UNCSA Human Resources Director James Lucas, who attended the ceremony. "We are also grateful for her many contributions to the community. She has a big heart and she exemplifies what it means to be a public servant."
October 7, 2016