UNCSA's 2016 Nutcracker generates $625,000 in net revenue
The University of North Carolina School of the Arts' 2016 production of The Nutcracker was another blockbuster, earning approximately $625,000 in net revenue. During the 2016 holiday season, more than 15,000 guests attended The Nutcracker, which was presented by First Tennessee Bank for 10 performances at the Stevens Center Dec. 9-18, featuring guest artists on Dec. 14 and 15.
Proceeds from Nutcracker ticket sales – this year totaling $509,000 – fund student scholarships in the Schools of Dance, Design and Production, and Music. Also included in the overall earnings are event sponsorships, program ad sales, ticket fees, and the nearly $14,000 raised by the UNCSA Parent Support Organization, which supports UNCSA's high school academic program. The Parent Support Organization expanded its presence this year to operate The Nutcracker Boutique on the ground floor level of the Stevens Center in the former restaurant space. Pluck Project, a student organization from the School of Dance, raised an additional $1,500 by selling concessions. That money will be used to produce a contemporary dance showcase in New York City.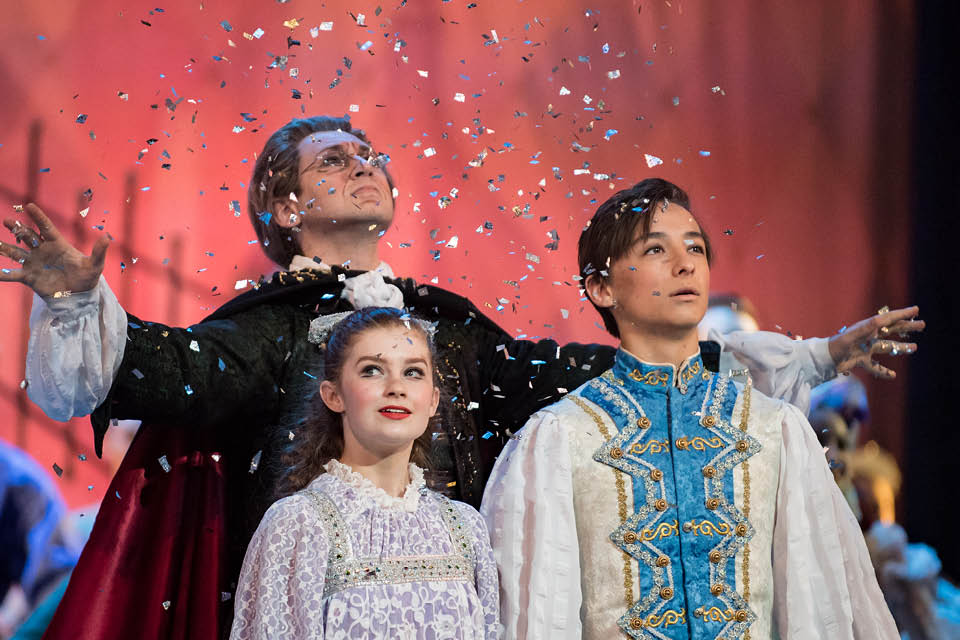 "We're thrilled by the success of the 50th anniversary production of The Nutcracker," UNC School of the Arts' Chief Marketing Officer Katharine Laidlaw said. "This is the second-highest revenue-generating Nutcracker in UNCSA history. Much needed and much appreciated scholarships will now be available for numerous UNCSA students who otherwise may not have been able to pursue their artistic dreams.