UNCSA presents Restoration Comedy "The Man of Mode"
The University of North Carolina School of the Arts presents "The Man of Mode," a hilarious and romantic romp by George Etherege, for eight performances opening Thursday, Feb. 16. Performances are at 7:30 p.m. Thursday through Saturday, Feb. 16-18 and Wednesday through Saturday, Feb. 22-25, with a 2 p.m. matinee on Sunday, Feb. 19, in Catawba Theatre of the Alex Ewing Performance Place on the campus at 1533 South Main St. in Winston-Salem.
Tickets are $18 regular and $15 student with valid ID, and are available online or by calling the box office at 336-721-1945.
The original Restoration Comedy, "The Man of Mode" follows the romantic exploits of Dorimant, London's leading rake, who wreaks havoc on high society with the help of Sir Fopling Flutter, the first and greatest of the Restoration fops.
Audiences will find "timeless and amusing modes of behavior and relationships we all recognize involving friends, flirtation and love," said guest artist Jesse Berger, who directs the senior class of the School of Drama.
"The senior class is a great group of talented and versatile actors who can do anything," said Berger, who directed the UNCSA production of George Bernard Shaw's "Misalliance" in February 2015. "This play really gives them the opportunity to shine in a wide variety of styles and wonderfully hilarious characters."
Tony Jenkins, who plays Dorimant, describes his character as "a man everyone loves, and everyone loves to hate."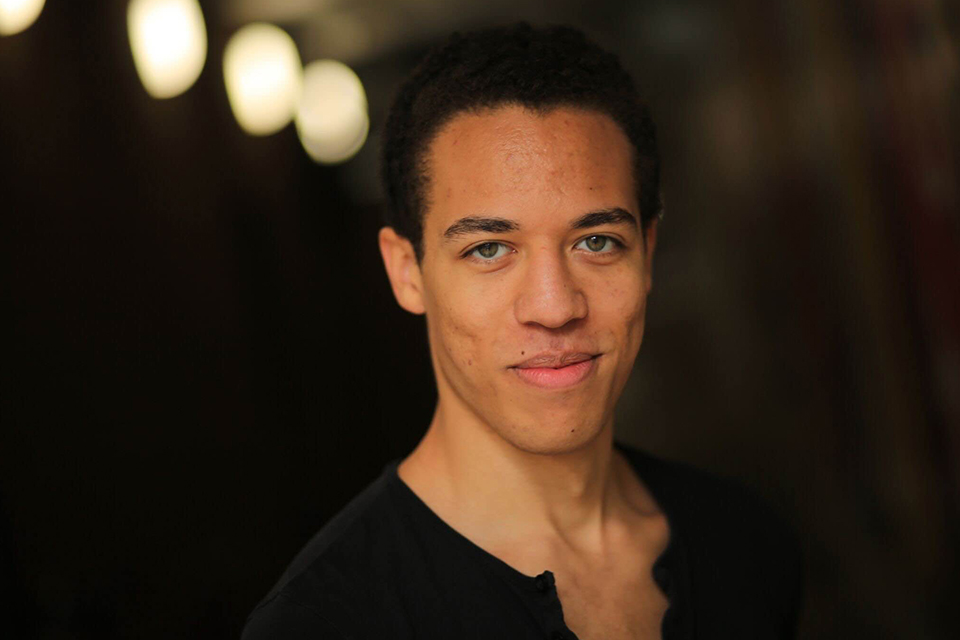 Dorimant and Sir Fopling (played by Tij Doyen) are men of mode, meaning they have a passion for fashion and are consumed by their own appearance. They are also men about town, moving from one love affair to another.
"Dorimant is perhaps the most charming character I have ever seen in a play," Jenkins said. "He is a passionate mischief-maker with an addiction to women."
Bored with his love life, Dorimant seeks to free himself of Mrs. Loveit (played by Emily DeForest) because he is already involved with her younger friend Belinda (Chessa Metz). He plots with his gossipy friend Medley (Patrick Nolin) to make Mrs. Loveit jealous so she will break off the affair.
Meanwhile, another pal, Young Bellair (Ricky Watson) is smitten with Emilia (Mary Mattison Vallery) who serves as a companion to Lady Townley (Emma Factor). Young Bellair is unaware that his father (Reed Horsley) has professed his love for Emilia and has plans for his son to marry Lady Woodvill's daughter, Harriet (Emily Weider). But Harriet has another love interest.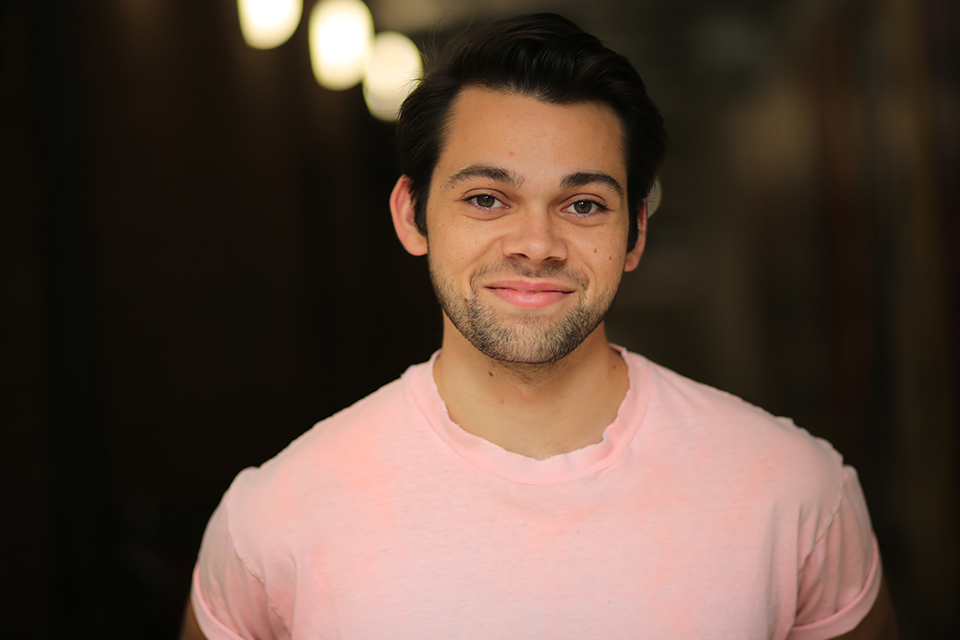 The unsuspecting Sir Fopling is used by Belinda and Dorimant to make Mrs. Loveit jealous, and by Mrs. Loveit to make Dorimant jealous.
Jenkins said the scheming makes the play fascinating and funny. "Who wants who? Who is keeping secrets? Who is being made fun of – all the threads make the play a lot of fun," he said.
"Dorimant is so charming that he does bad things, and makes you wonder if they are bad after all," Jenkins said, adding that what he likes (and dislikes) about his character is his unapologetic nature. "He gets to have fun and not worry about the consequences. While his actions may lead to hurt feelings, ultimately he is committed to joy and playfulness."
Rounding out the cast for "Man of Mode" are Cameron Morton as Lady Woodvill; Cody Robinson as Dorimant's valet, Handy and Smirk, a parson; Kelsey Locke as Orange Woman (women who sold oranges between acts during theatrical productions in the 1600s), Mrs. Loveit's servant, Pert, and Harriett's servant, Busy.
The design team, from the School of Design and Production, includes Jacob Harbeck, scenic design; Morgan Ochs, properties design; Matt Tillett, lighting; Andrew Jerry, sound; Jordan Jeffers, costumes; and Emily Young, wigs and makeup. Brenna Skinnon is production stage manager.
Jesse Berger
Jesse Berger is founding artistic director of New York's Red Bull Theater, which is dedicated to the exploration and creation of heightened language plays. For Red Bull, he has directed productions of "Pericles," "The Revenger's Tragedy," "Edward the Second," "Women Beware Women," "The Duchess of Malfi," "The Witch of Edmonton," "The Maids," "Volpone," "Loot" and "'Tis Pity She's a Whore." Jesse's adaptations of "The Revenger's Tragedy and Women Beware Women" are published by Dramatists Play Service.
He has also directed in New York and across the country at such theaters as Denver Center Theatre Company ("Richard III"); The Old Globe ("Othello"); Pittsburgh Public Theatre ("The Laramie Project," "I Am My Own Wife," "Life X 3," "A Number, Circle Mirror Transformation," "An Iliad," "Venus in Fur"); PlayMakers Repertory ("An Iliad"); Barrington Stage ("Sleuth," "Absurd Person Singular"); New York Theater Workshop's Larson Lab; SoHo Rep; Lincoln Center Theater Director's Lab at Here; Theaterworks/USA; The Pearl Theatre; Urban Stages; Great Lakes Theater Festival; Dorset Theatre Festival; Theatre J; the Idaho, Utah, Arizona, Hamptons, and St. Louis Shakespeare festivals; the Asolo Theatre Company; and Washington Shakespeare Company ("Marat/Sade"); among others.
He has also helped develop new plays at the Eugene O'Neill Theater Center and the Playwright's Center. He has been twice-nominated for the SDC Joe A. Callaway Award for excellence in directing productions at Red Bull Theater: for "The Witch of Edmonton" and "'Tis Pity She's a Whore." His production of "The Maids" was nominated as Outstanding Revival by both the Drama League and Lucille Lortel Awards, and he received a Helen Hayes Award for Outstanding Direction of "Marat/Sade."
Berger was assistant director of the Shakespeare Theatre Company in Washington, D.C. for three seasons working with Michael Kahn, Joanne Akalaitis, Patrick Stewart, Garland Wright and others on more than 20 productions, and staging "King Lear" and "Merry Wives of Windsor" for the company at the 4,000-seat outdoor Carter Barron Amphitheater. He was assistant director for the 2000 Broadway revival of Gore Vidal's "The Best Man," and was the 1999 US Directing Fellow at Shakespeare's Globe in London, where he assisted Tim Carroll and Mark Rylance. He began his professional career as an apprentice to Garland Wright at The Guthrie Theater and was his assistant director on productions of "The Tempest," "Old Times," "Babes in Arms" and "King Lear."
In addition to two previous engagements as a guest director at UNCSA, Berger has taught and directed at The Juilliard School (Drama), New York University's Tisch School of the Arts, Columbia University, the Shakespeare Theatre Academy for Classical Acting, University of Texas-Austin, the Guthrie Theater/University of Minnesota, Bard College, New School/Lang College, Virginia Commonwealth University, Michael Howard Studios, and the American Academy of Dramatic Art.
January 31, 2017