Magic at the Met: UNCSA alumni automate one of opera's greatest venues
There are some spaces on this earth where history and world-renowned reputation envelop you. On stage at the Metropolitan Opera, you can imagine the dazzling action that occurred where you now stand. You envision the elaborate sets, watch the magic of performers flying and entire stages tilting or turning. You not only are in a place where few get to be, but you help make the magic happen.
"When I first walked into the House, I thought this place was gigantic," says Stage Automation Controls Coordinator Alex Panek (M.F.A. Design & Production '13). "While standing on stage, I couldn't even see the roof. It was so high. It was just dark up there."
The Metropolitan Opera House's current location at Lincoln Center in NYC is only as old as UNCSA is itself; however, the name and the caliber of productions have set the standard of operas since its founding in 1883.
I'm not sure where you go from the Met. It's one of the biggest opera houses in the country and in the world.

Cameron Whitehorne(M.F.A. Design & Production '07)
"I'm not sure where you go from the Met," says Cameron Whitehorne (M.F.A. Design & Production '07). "It is one of the biggest opera houses in the country and in the world."
Whitehorne got his foot in the door at the Met replacing motor drives in its HVAC system as part of the department in charge of electric and motor control. As the Met became more specialized, Whitehorne was promoted to lead the newly-formed Control Automation department and now he is again heading up a new area as head of Production Engineering. Along the way, he's hired several other UNCSA alumni – not just from the Stage Automation graduate program, but from UNCSA's undergraduate Lighting and Scenic Technology programs.
Joe Fasciano (M.F.A. Design & Production '15) started working the Met in September 2016. He knew Panek from UNCSA and had met Whitehorne. He says he's still a bit awe-struck to work at the Met.
"The Met, that's the big leagues," Fasciano says. "If you are working at the Met, people understand that you're at a big name. Even now, I sometimes sit back and take a look around and think, 'This place is cool.'"
The Met Opera sets the stage for automation
Like many other forms of live theater or entertainment, opera audiences are expecting more jaw-dropping awe – and not just from the performers or musicians, but from the set itself. Stage automation includes dynamic turn tables, moving decks and rigging for flying performers or lowering overhead scenery. For about nine months out of the year, the Met operates almost 24-hours a day with shows, rehearsals, change over for shows and show calls.
One of Whitehorne's favorite projects was "Les Pêcheurs de Perles," or "The Pearl Fishers," where the stage appeared to be a sun-infused sea. Instead of flying performers above the stage, the performers were flown down—as if they were swimming—down into the ocean.
Take a behind-the-scenes look at the creation of the stunning diving sequences in Penny Woolcock's new production of "The Pearl Fishers," featuring aerial acrobats. in Penny Woolcock's new production of Bizet's "Les Pêcheurs de Perles." Video Courtesy of the Metropolitan Opera.
Fasciano has done performer flying effects in several operas including the "Magic Flute," where three small performers appear to fly onto the stage on a giant bird.
Panek, who previously worked on the automation for King Triton's Concert at Tokyo DisneySea, enjoys the process of making machinery seem to have fluid, human-like movements. He too worked on "Les Pêcheurs de Perles."
"It was so well executed," Panek says of "Les Pêcheurs de Perles." "It had some really beautiful moments and I'm seeing more and more of (stage automation) being part of the newer productions. I think that sort of spectacular is what people are looking for. Grand operas are beautiful and very majestic and people are looking for more of an experience."
Different paths led to careers in theatre
Whitehorne, Panek and Fasciano came from a variety of backgrounds prior to being accepted into UNCSA's Design & Production graduate program. Whitehorne, a football player who was injured and benched his senior high school year, said he was bored and then he read a flyer that changed his life's trajectory.
"I saw this silly sign about joining the theatre and I immediately said, 'No,'" Whitehorne recalls. "They said to try working backstage. I did and that was it. I enjoyed it. I was going to go to school for architecture, but I went for theatre instead."
Whitehorne graduated from Rhode Island College and later taught there as an adjunct professor. He worked at Trinity Repertory Theater Company for a couple of years before applying to UNCSA graduate school.
Fasciano earned a degree in civil engineering from UNC-Charlotte before he discovered technical theatre while working at the Playmakers Repertory Theatre in Chapel Hill, N.C. Through USITT, the Association for Performing Arts & Entertainment Professionals, he met Zak Stevenson, UNCSA Director of Technical Direction. Stevenson told him about the programs at UNCSA.
Technical theatre is the principles of engineering put into practice.

Joe Fasciano (M.F.A. Design & Production '15)
"Technical theatre is the principles of engineering put into practice," Fasciano says.
From high school, Panek studied Mechanical Engineering at The University of Massachusetts Amherst and then transferred to Boston University, graduating in Technical Direction. He started at UNCSA in the Technical Direction graduate program, but as his interest in stage automation grew, he switched programs.
UNCSA prepares problem solvers
UNCSA prepares students for success by laying out problems for them to solve while working on a variety of productions, from dramas to operas, music and dance concerts.
"What is so great about theatre is that there is always something different," says Whitehorne. "We're never presented the same problem twice."
As operas move from one venue to the next, Whitehorne and Panek have traveled to other famed opera houses in Montreal, Warsaw and London to either transition a show to or from the Met. The Automation department is in charge of putting the Met's gear on the sets to run the performances.
There are always problems to solve, and they are always interesting problems.

Alex Panek (M.F.A. Design & Production '13)
"There are always problems to solve," Panek says, "and they are always interesting problems. We are responsible for executing the designers' vision.' There is a lot of collaboration with the art staff."
One of the major differences between working on the productions at the Met compared to UNCSA is money, Whitehorne noted. You may be solving a similar problem, but at school you learned to do it without a huge budget.
"The Met has a 350 million dollar yearly operating budget. The 'Pearl Fisher' design project had an allocation of about a half million dollars," Whitehorne says. "The problem was the same, but I handled it at a much different level. It's all about problem solving and if you're a good problem solver, you'll be successful on the technical end."
For Fasciano, he says the work he did on productions at UNCSA helped make the transition to working at the fast-paced, deadline pressure of the Met.
"It was my first year and Alex's third year at UNCSA and we were the only two in the Stage Automation program. We bonded over working on "Into the Woods" and "Owen Wingrave."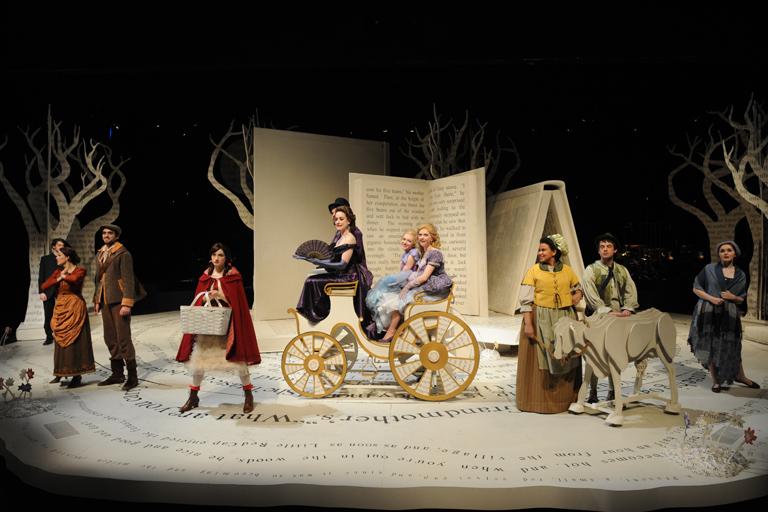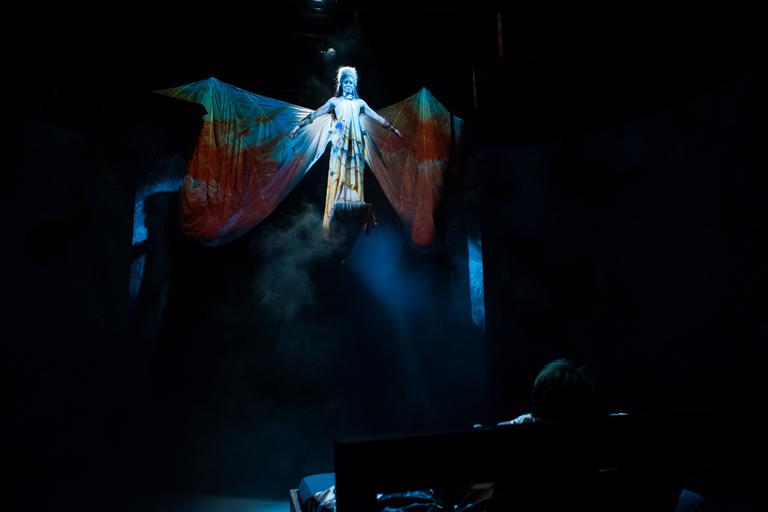 Jack Miller, who heads the Stage Automation program, says that UNCSA prefers to enroll three students in the MFA program, but may be considering accepting more as the demand for automation technicians continues to rise. Work ethic is what Miller attributes to graduates' successes. Whitehorne agrees. He has hired several UNCSA graduates, especially those who have gone through the Stage Automation program under the guidance of Miller.
"A résumé says one thing, but you are basically taking a leap of faith that their skills are what you need," Whitehorne says. "I know if they go through Jack's program what their baseline is because I went through the program."