Scene Painting students create art for a purpose
Laura Scheving is a prolific artist. As a student in UNCSA School of Design & Production's Scene Painting program, she has a strong visual arts background and she simply can't stop creating art.
"(Art pieces) were just piling up and it wasn't like I was selling them or was doing anything with them. I was just creating them," Scheving says. "Then it hit me. What if I actually did (art) for a purpose, for something that has a message attached to it?"
In 2016, she, along with roommate and fellow scene painting student Elizabeth Distante ('17), began Art4Purpose, a non-profit 503c organization that sells original, quality artwork and donates 75% of the profits to partnering charities.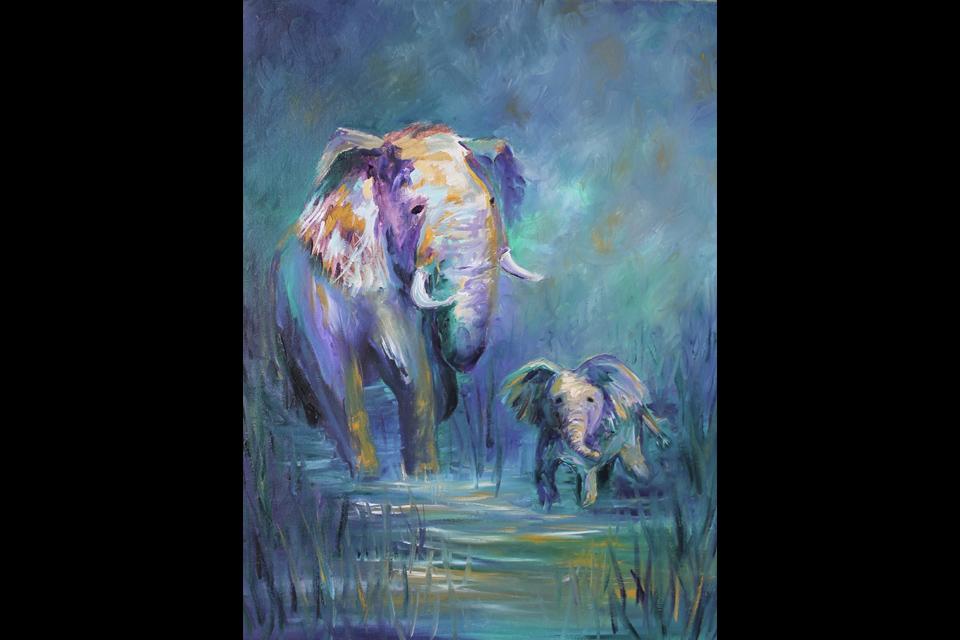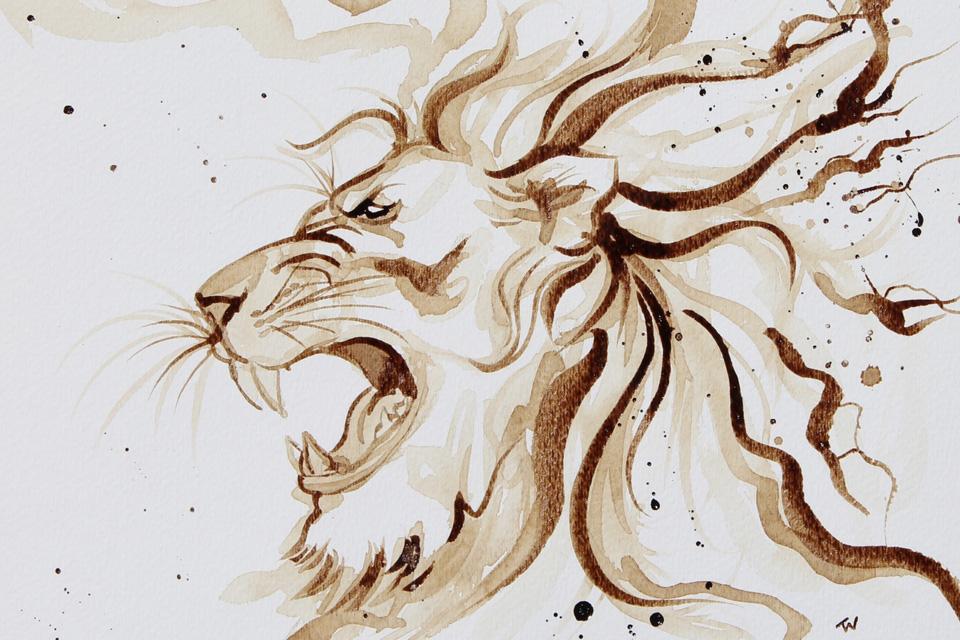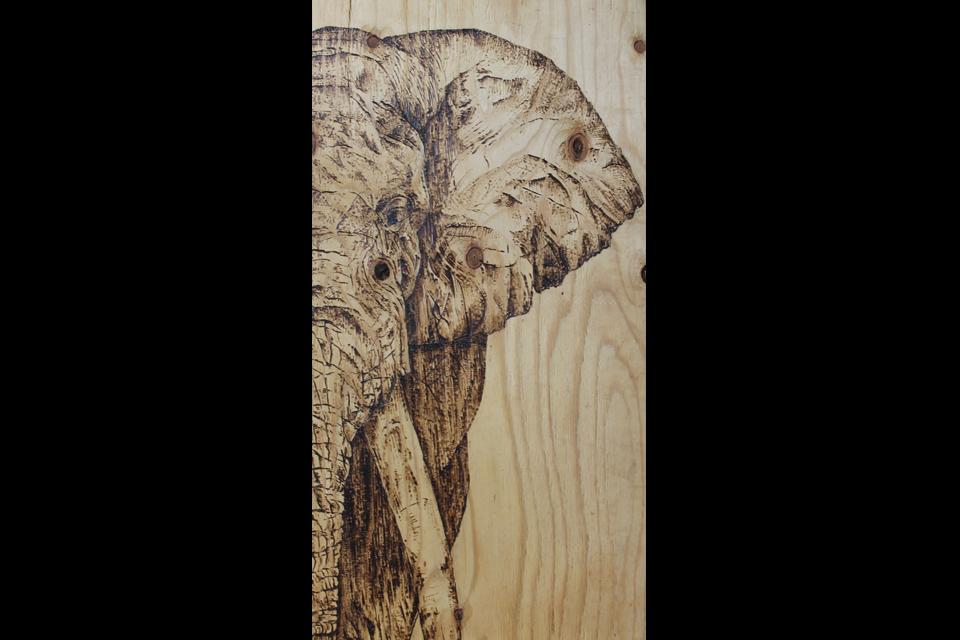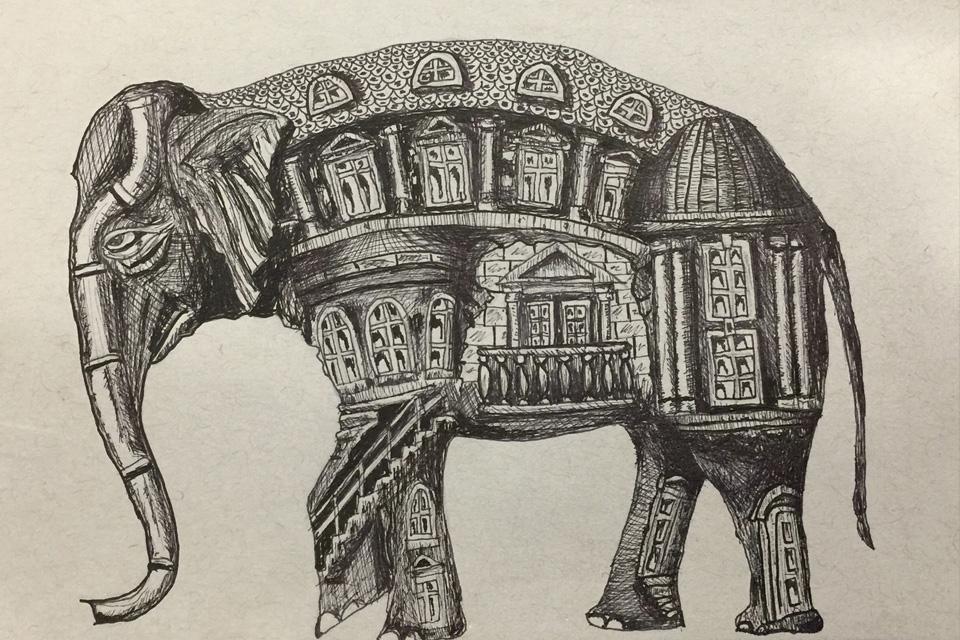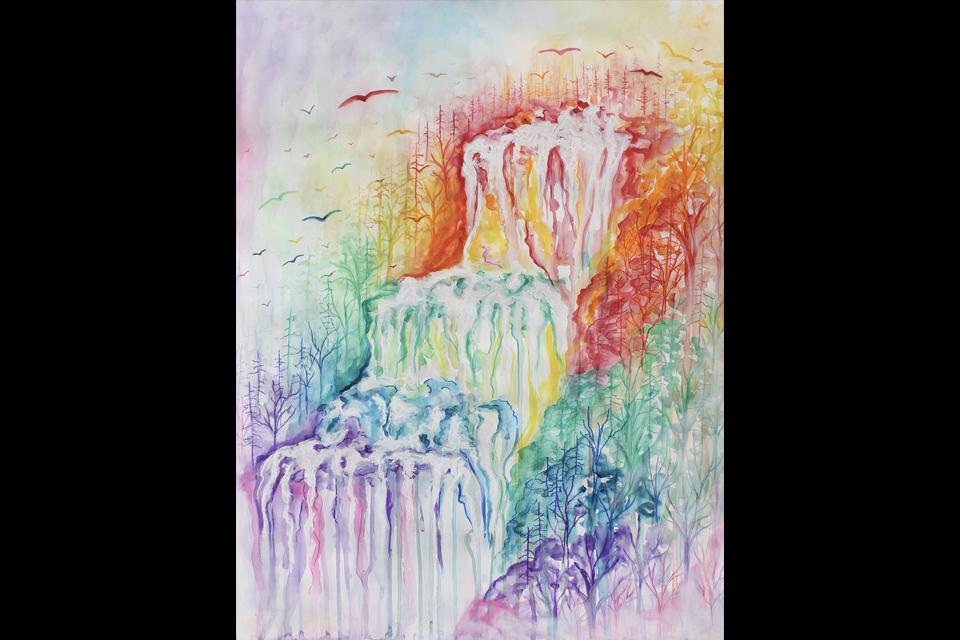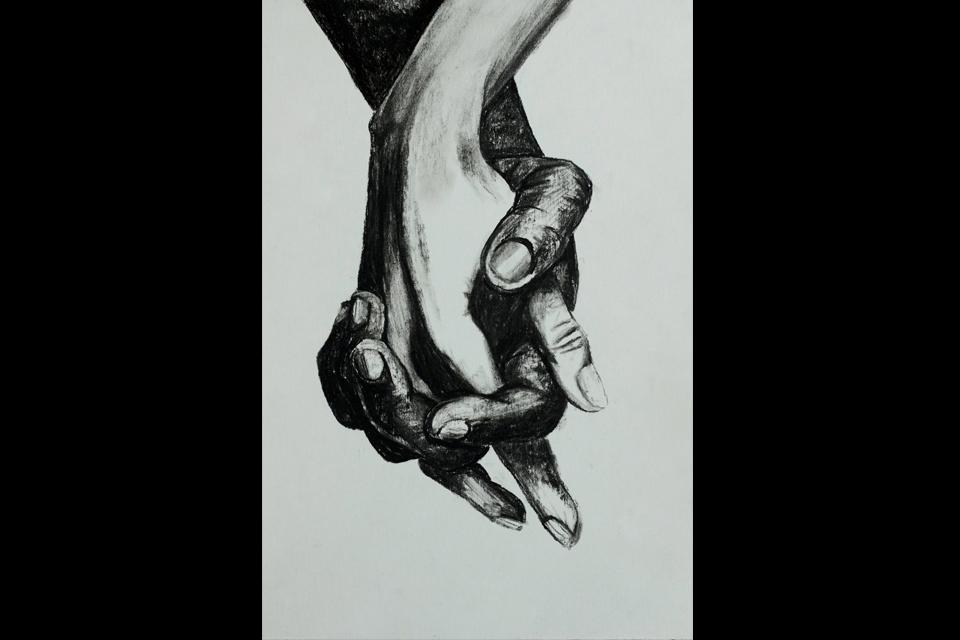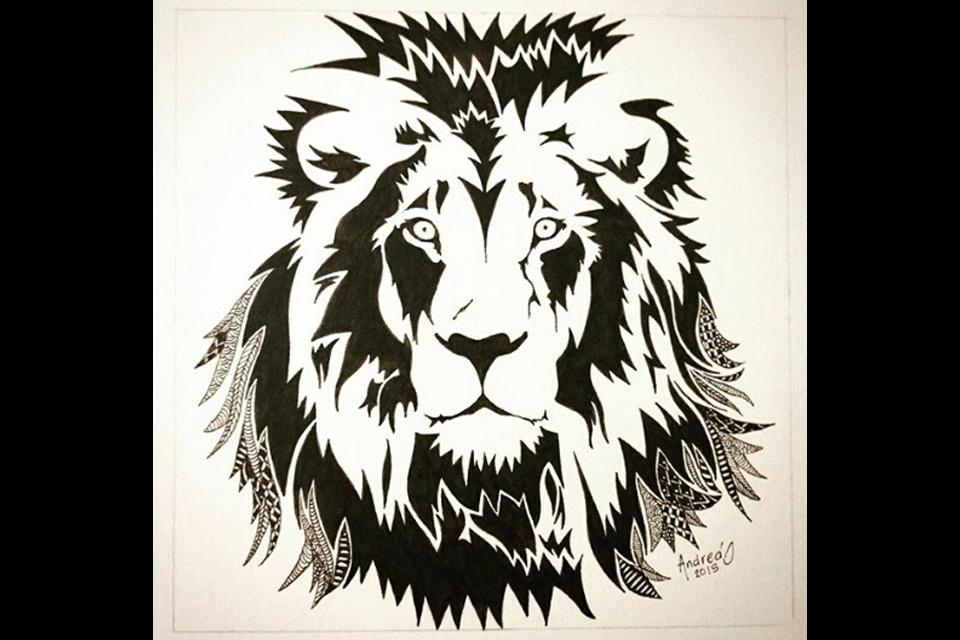 A passionate animal lover, Scheving first paired Art4Purpose donations with U.S. Friends of The David Sheldrick Wildlife Trust. "Here We Go" was her first creation and while the original sold, its print remains one of the more popular-selling artwork pieces in the collection. Another piece that still garners amazement, she says, is her "Wooden Ivory"—an elephant wood burning on plywood.
"(Wooden Ivory) is kind of the epitome of Art4Purpose," she says. "It's going to be hard to let go of."
Later in 2016, Scheving and Distante enlarged the organizations to include other causes based on news events. As a response to the Flint, Michigan, water crisis, a water piece was created. The Art4Purpose website educates readers about the different organizations they support.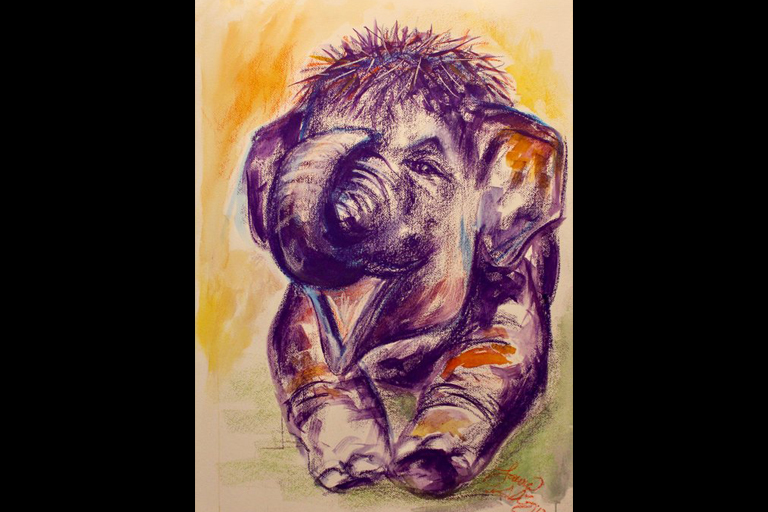 Laura Scheving creates "Hope" to celebrate China's announcement to ban the domestic trade of ivory in 2017 and thus shutting down the world's largest ivory market.
They also did portraiture pieces for Black Lives Matter, the Charleston church shooting and for the ambushed Dallas police officers. These charcoal drawings were done rather quickly and easily, she said. The harder part was connecting them to the victims' families.
"It was a very emotional project," Scheving says, "but it was worth it to show there are 27 faces that are no longer on this earth because of hatred. Creating something from a sad situation, though, is not something you want to do ever again."
Priced to make philanthropy accessible to all
Art lovers and cause supporters can purchase quality, original artwork on the Art4Purpose website. They also sell artwork before some of the UNCSA performances. The price point of $20 for prints is geared to make both the artwork and the philanthropic endeavors accessible not just to college students, but to all people. Original pieces are priced slightly higher. Since its conception, $2,000 has been donated to charities.
I have received some criticism that I could price the original pieces much higher. I tell them I know, but I want the Average Joe to be able to make a difference with his purchase.

Laura Scheving
"I have received some criticism that I could price the original pieces much higher," Scheving says. "I tell them I know, but I want the Average Joe to be able to make a difference with his purchase."
Art4Purpose also donates art pieces to organizations for fundraising purposes. Theatre On A Mission has raised $1,300 earmarked for schools in Kenya and a trip to Haiti from two Art4Purpose pieces. P.S. Arts, which provides high-quality arts education to California's underserved public schools and communities, has raised $800 from a piece donated by Art4Purpose.
Connecting with other giving artists
One of the things that has shocked Scheving is the giving nature of other artists—particularly through social media.
"On social media it is so great to have the hashtag #art4purpose," Scheving says. "I've had people from Mexico, Alaska and even an artist close by from Raleigh contact me to say 'I have artwork I'd like to send to you so you can sell and donate the profits.' It is amazing that they are so willing. They get nothing in exchange, except we put their name on it and link to their Instagram account."
Growing as an artprenuer
Scheving was surprised at the amount of paperwork involved in setting up a non-profit organization, but she was so excited when Art4Purpose was awarded its 503c non-profit organization status.
"(The paperwork) was overwhelming," Scheving says, "but once you get the document back, answering all those questions was so worth it. Just in the business aspect of this, I have grown a lot."

She also learned about designing websites and implementing a shopping cart. During the holidays last year, she created wood burned Christmas ornaments that sold well. They've expanded their offerings to include artwork on T-shirts and sweatshirts, which brought in about $500 last year. Scheving learned to screen print so she can put the artwork on merchandise.
"With the shirts, I like the fact that we didn't send it off to be made in a factory," she says. "[The printing] was made by hand and that's important to me."
Where will it grow next?
Currently, Scheving keeps the stock. But as a graduating senior, she says she needs to find a way to manage the inventory and fulfillment.
She also wants to continue to expand the number of contributing artists. She leads the UNCSA college club Art4Purpose to connect UNCSA students to the organization. She admits, though, that most of the artwork on Art4Pupose are her creations because she just can't slow down on creating.
"It's so humbling how people have been supportive," Scheving says, "I can't believe how much it has grown."