UNCSA's 2017 "Nutcracker" production ranks among top sellers
With its run just ended, the University of North Carolina School of the Arts' (UNCSA's) 51st production of "The Nutcracker" ranks among the school's top sellers, earning more than $563,000 in net revenue.
"If not for the Dec. 8 opening night cancellation due to snow and the continuing impact on the next day's performances, this easily would have been another record-breaking year," said UNCSA Chief Marketing Officer Katharine Laidlaw. "We added a Sunday evening performance on Dec. 10 and were able to accommodate many ticket-holders then or at other performances. Our second weekend was essentially sold out.
"Augmented by Wells Fargo's presenting sponsorship of $25,000, 2017 is a banner year for scholarships," Laidlaw added.
Proceeds from the annual event fund much-needed scholarships for students in the three schools that create the production, under the direction of faculty. Students from the UNCSA School of Dance and Preparatory Dance Program perform in the ballet, while students from the School of Design & Production build the sets and run the show behind the scenes, and students from the School of Music perform Tchaikovsky's beloved score live as the UNCSA Symphony Orchestra.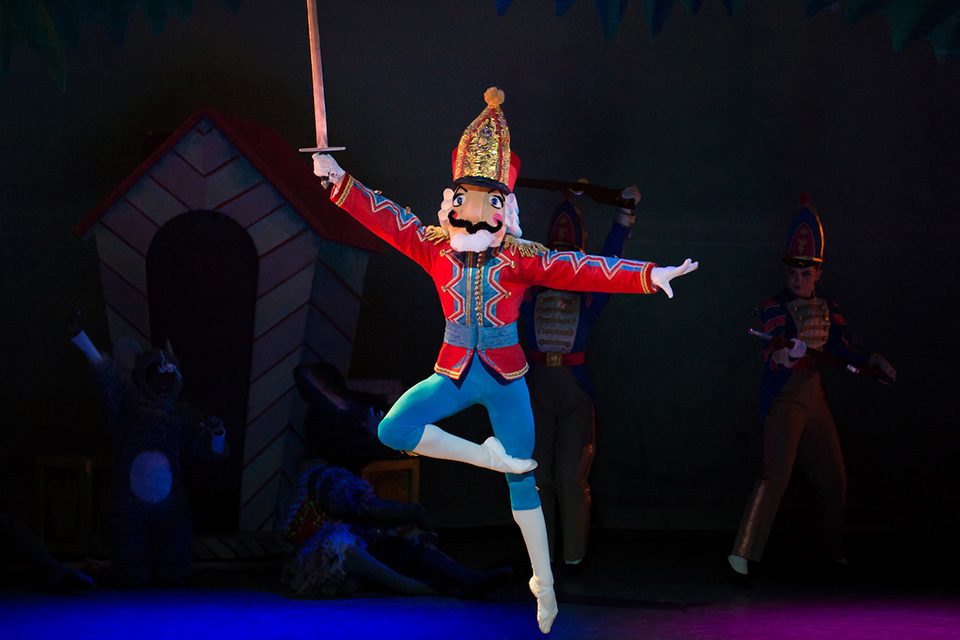 More than 13,300 people bought tickets to the 10 performances. Including a campus night (a dress rehearsal) and a show for schoolchildren brought the tally to more than 16,000 attendees. The production ran from Dec. 9-17 at UNCSA's Stevens Center in downtown Winston-Salem. Guest artists Yuan Yuan Tan and Jaime Garcia Castilla, both principal dancers with San Francisco Ballet, danced the Sugar Plum Fairy and Cavalier Prince for performances on Dec. 13 and 14.
"UNCSA's 'Nutcracker' is one of the Triad's most cherished holiday traditions," Laidlaw said. "We're grateful for the community's ongoing support."
In addition to the Wells Fargo sponsorship, the net revenue total includes $509,944 in ticket sales, $11,773 in commemorative program ad sales, and nearly $16,600 from UNCSA's Parent Support Organization (PSO), which operates "The Nutcracker" Boutique in the Stevens Center's former restaurant space. Sales at the Boutique set a record this year, with a net increase of 20 percent over 2016. The PSO supports UNCSA's High School Academic Program.
In addition, The Pluck Project, a student-run initiative that produces the School of Dance's contemporary dance showcase in New York, raised several hundred dollars by selling concessions at the ballet.