"Game Night" star Billy Magnussen shares his experience after UNCSA
"The biggest thing I have learned is you have to have the freedom to become your own artist," says School of Drama alumnus Billy Magnussen. "You need to have the pride and excitement to have your own career, not anyone else's."
Magnussen, whose credits include Rapunzel's Prince in "Into the Woods" (2014), Nicky Sloane in "Ingrid Goes West" (2017) and a recent appearance as Valdack in the season 4 premiere of Netflix's "Black Mirror," visited campus in January to share his experiences with current students. During his visit, drama and film students were invited to an on-campus screening of his upcoming movie "Game Night"—a month before the movie hit theaters. A Q&A with Magnussen and School of Filmmaking editing faculty member Michael Miller followed the screening.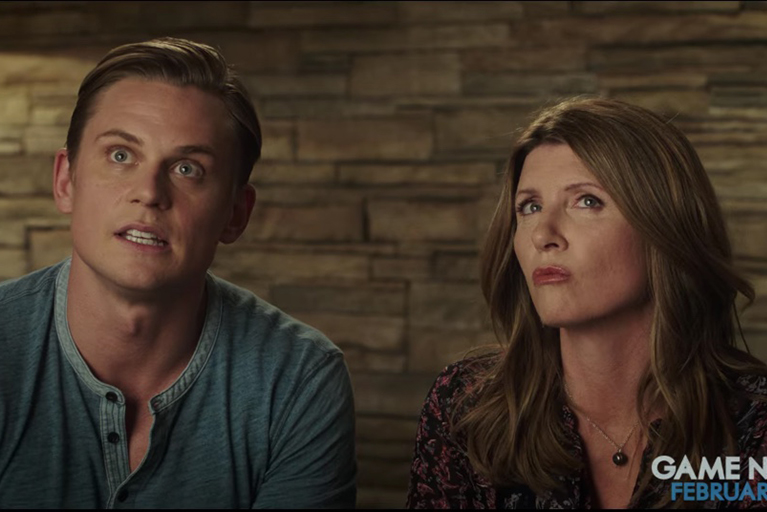 Watch the "Game Night" trailer, starring Drama alumnus Billy Magnussen.
Talking
"

Game Night

"

With questions ranging from what was it like to work with seasoned actors such as Jason Bateman and Danny Huston to exploring the transition from theatre to film, students were eager to learn from Magnussen's experiences since graduating from UNCSA in 2007.

"There's no difference between working on Shakespeare and working on a movie like 'Game Night,' you just have to connect with the role," says Magnussen after being asked about differences in doing modern comedy after being classically trained at a drama conservatory. "This school prepared me with tools and I am proud of what it taught me. After graduation it's another world, but ultimately if you connect with a role then you should go for it."

"Getting to see an alumnus as prolific as Billy Magnussen was an amazing experience because he is a testament to how well our training at UNCSA prepares us to succeed in our respective careers," says producing student Moriah Hall. "I'm glad that the film school and drama school were able to collaborate and I hope to see more integration between the schools in the future."

Magnussen's biggest takeaway from working on "Game Night?" Trusting yourself to contribute creatively and making jobs a collaborative experience will grow your career and make you a better actor.

"When I first started out I would show up to a job and do my lines," says Magnussen, "but then you realize that all actors feel that way and working together and collaborating on a project is how you really get to the next level in your acting career."

When asked about his role as Prince Anders, a potential suitor for Princess Jasmine, in the upcoming live action remake of Disney's "Aladdin," Magnussen remained tight-lipped saying only, "I had a blast, you'll be surprised."
The next generation of actors
While on campus, Magnussen and fellow drama alumnus Shane Andries, an actor and screenwriter with several projects currently in development, conducted a three-day workshop, teaching fourth-year drama students the skill of self-taping auditions. The pair explained that this skill is important in several scenarios when actors are not available to physically go to a casting call. Magnussen shared that he had to self-tape his audition for "Game Night" while filming on location in London for "Black Mirror."
The first day of the workshop Magnussen and Andries reviewed the concept of self-taping, a couple of "do's" and "don'ts" and then had the students stand behind the camera to give a visual example of how movements are conveyed on screen. The next two days involved the students choosing short scripts, self-taping auditions and reviewing them as a group while giving notes.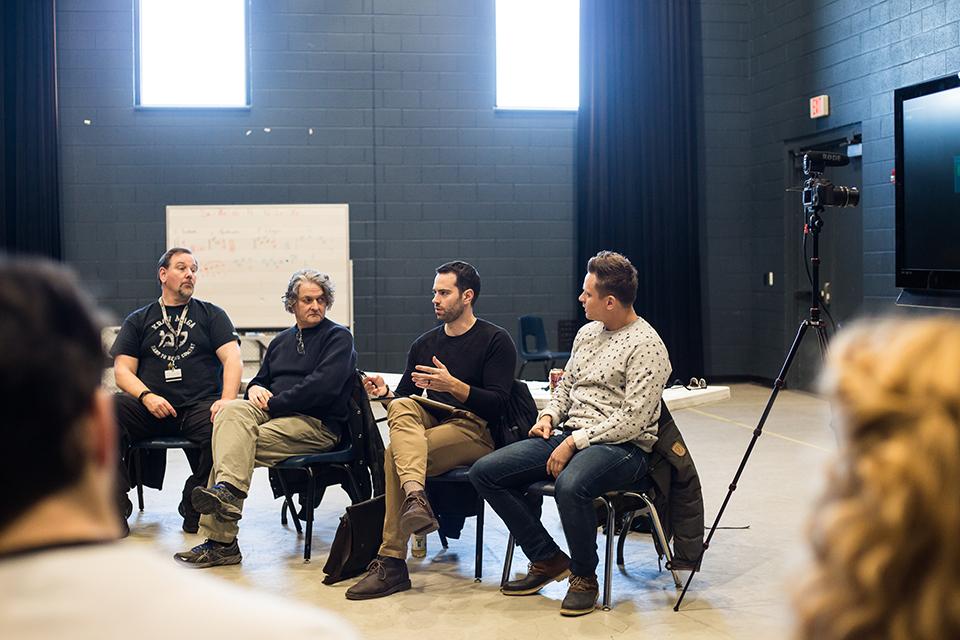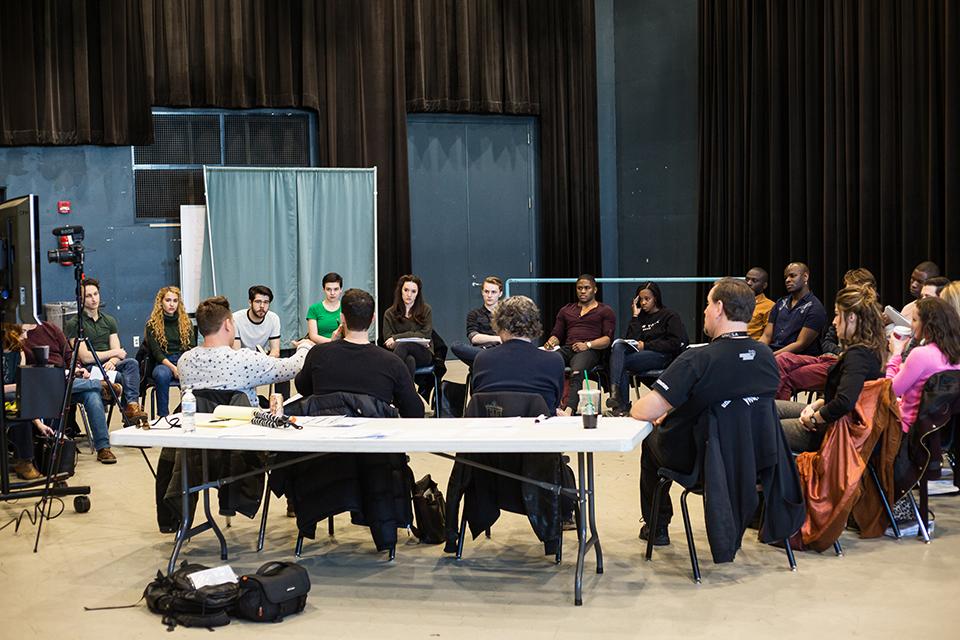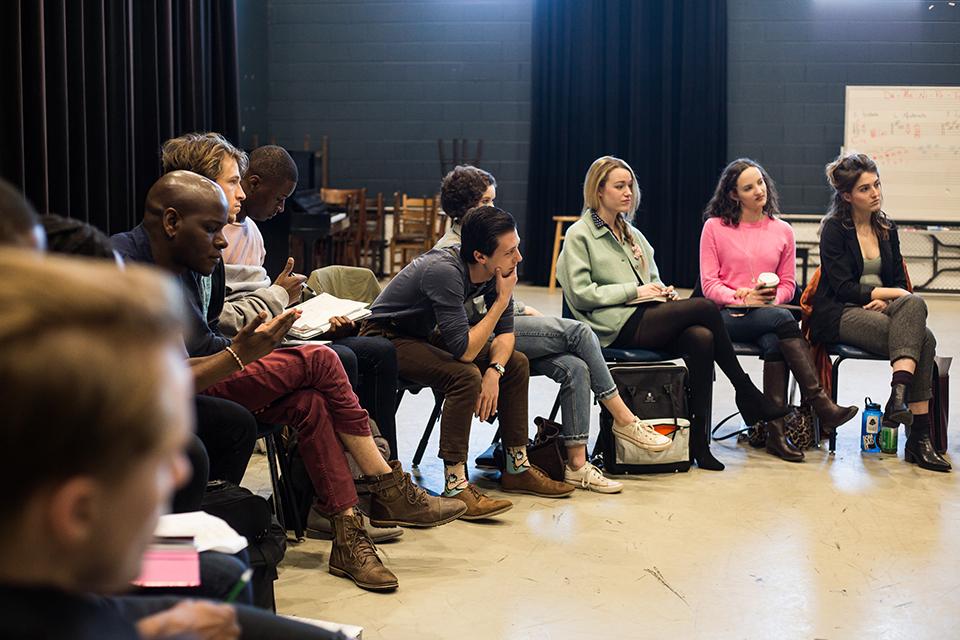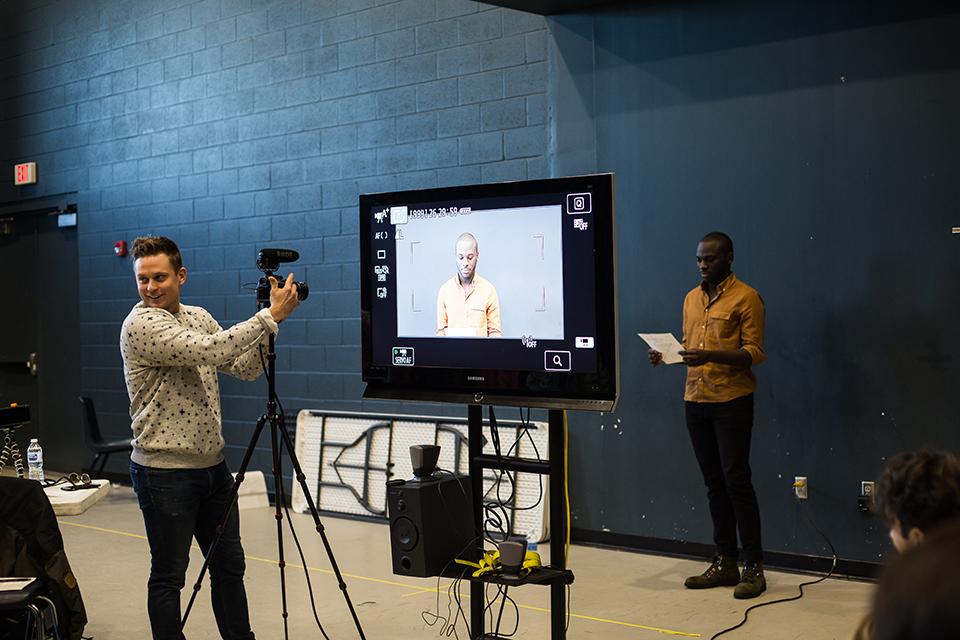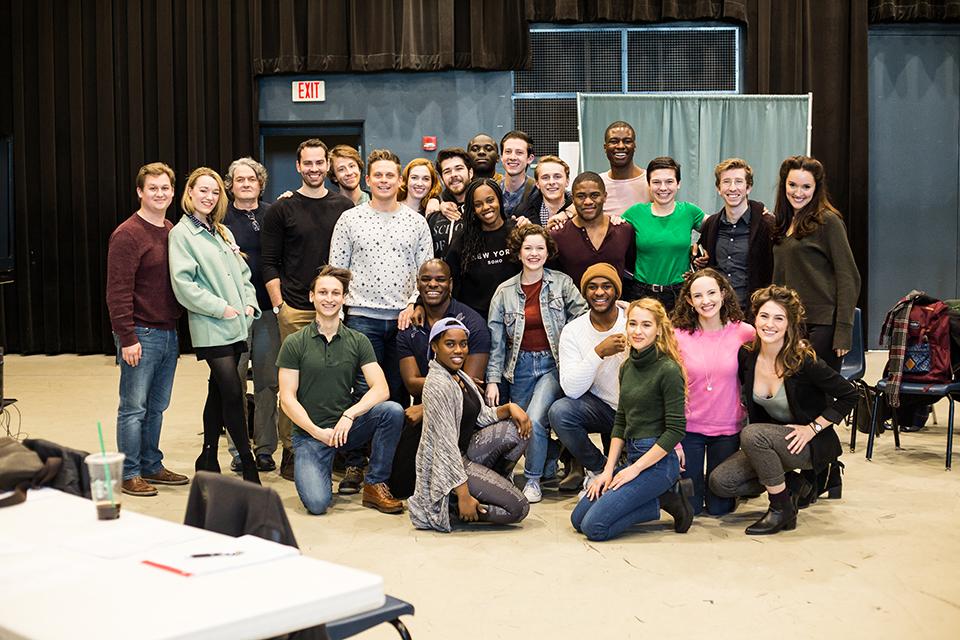 The most important takeaways that Magnussen and Andries stressed to students were reading the instructions of the audition breakdown thoroughly, finding your frame and minimizing movements within it, keeping the camera at eye height and working with the person reading lines with you off camera.
"The workshop with Shane and Billy was three days of putting to the test what we have learned so far in regards to auditioning on film," says Hassiem Muhammad ('18). "Shane and Billy provided great feedback on our work and left us with new tools to put in our toolbox of acting techniques. It was really great to learn from and collaborate with alumni of the school who have been leading successful careers in the arts."
School of Drama Dean Scott Zigler thought that Magnussen's visit was a great learning opportunity for the students. "The practical know-how he and Shane provided about the audition process was invaluable," says Zigler. "But I think what inspired students the most was attending the screening of 'Game Night.' Knowing that Billy had been in their position not so long ago, and now he is in a major motion picture... it makes the possibility of their own success seem much, much more tangible."