School of Filmmaking presents free screening of 2018-19 student films
The nationally ranked School of Filmmaking at UNCSA presents a free screening of student films from the 2018-19 school year. Scheduled for 7 p.m. Friday, Sept. 20, in Main Theatre of the ACE Exhibition Complex, the 90-minute screening offers a sampling of the high caliber films produced by UNCSA student filmmakers. Tickets are not required for admission.
"We've selected eight films to showcase the unique voices of our second-, third- and fourth-year filmmakers," said Henry Grillo, interim dean of the School of Filmmaking. "They also highlight the skills and teamwork that our students develop under the mentorship of our accomplished faculty."
Films scheduled for the screening include:
"Blue & Hues," a fourth-year animation directed by Jordan McLaughlin; written by McLaughlin, Brian Sheehan and Gabrielle Walden; animations by McLaughlin, Sheehan and Hosanna Gourley; edited by Sheehan. Blue and Hues are a tight-knit duo in thievery. When they set their sights on a powerful man with a diamond lodged in his eye, they start to question if this is the kind of life they really want.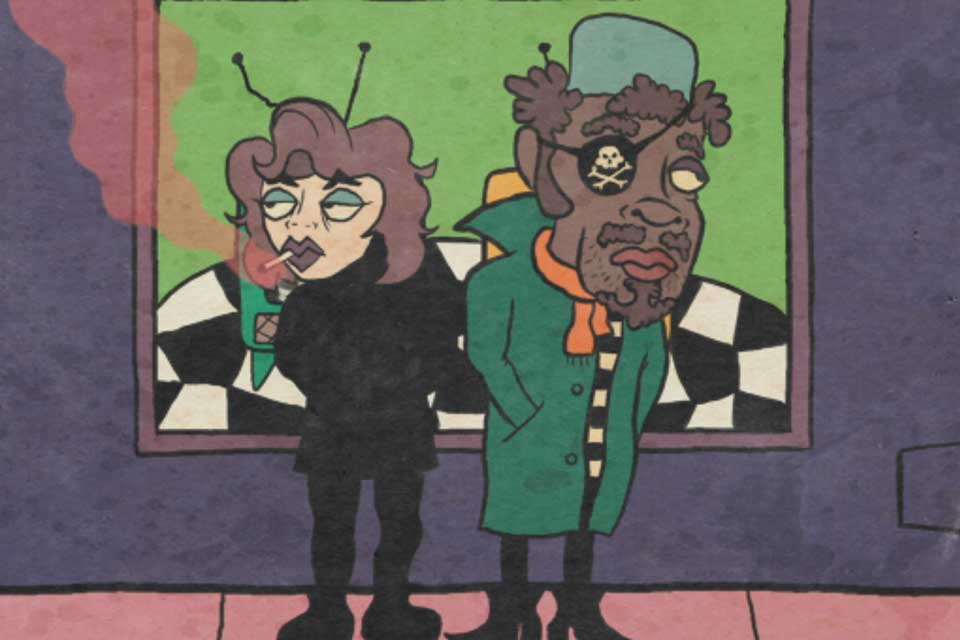 "Ghoul," a second-year film directed by Fer McFarlane; written by Charlie Herndon; produced by Julia Lofton Walpole and Dillon DiPietro; cinematography by Katie Mlienk; production design by Grayson Fisher. A monster torments Dean as he tries to have a serious conversation with his girlfriend over dinner.
"Lizard," a third-year film written and directed by Kayana Waller; produced by Brandon Rieff and Taylor Davis; cinematography by Clark Ivers; editing by Bernardo Porto; production design by Madi Harvey. A jaded trafficker must entrap a younger woman in exchange for her own freedom.
"Logged On," a third-year film directed by Cameron McCormack; written and produced by Emily Drake Padgett; cinematography by Mitchell Brinker; editing by Eric Randolph; production design by Meghan Cowen. A teenager is trapped in her own home by a much older date after they meet for the first time.
"The Nights," a third-year film written and directed by Steven Wilson; produced by Parker Womble and Billy Costello; cinematography by Robindeep Singh; editing by Will Smith; production design by Juli Reed. A married man and a single mother, neighbors who are both unfulfilled, meet one night. What begins as an innocent conversation on her porch quickly becomes much more.
"She Follows Close Behind," a fourth-year film written and directed by Aidan Weaver; produced by Katie Sanderson; cinematography by Jared Freeman; editing by John Machado; production design by Riley Patterson. A woman seeking closure questions an old man about an unsolved mystery from her past.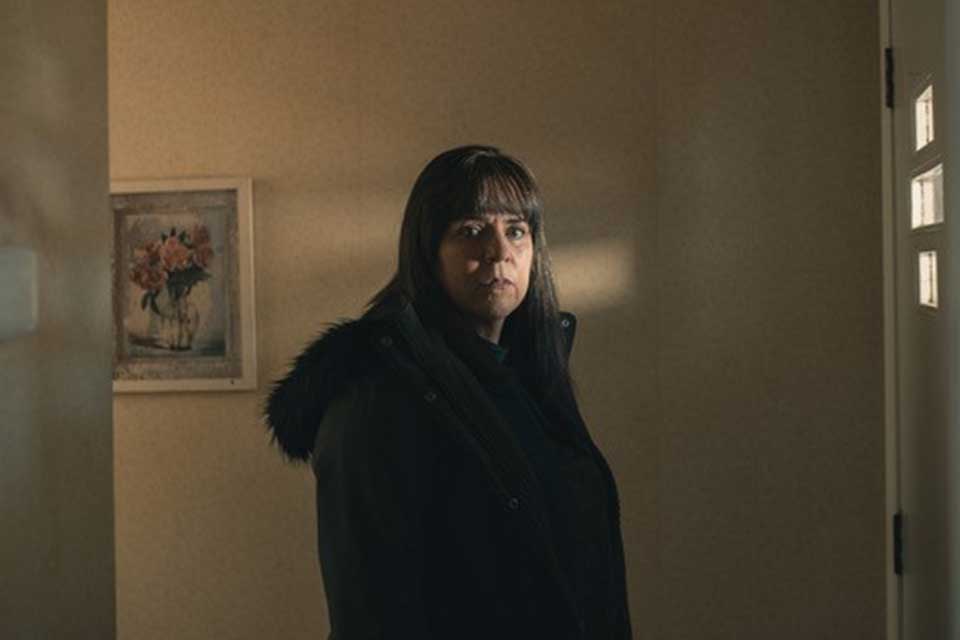 "Shelter," a second-year film written and directed by Jo Hatcher; produced by Olivia Moore and Epiphany James; cinematography by Asia Jones; editing by Natalie Henderson; production design by Kendra Archer. An undocumented immigrant and her seven-year-old daughter seek asylum in Texas amidst the American government's zero tolerance policy on immigration enforcement.
"Solitude," a fourth-year film directed by Navarre Megali; written by John Hurley and Ashley Miller; produced by Hurley and Billy Costello; cinematography by Chris Griggs; editing by CJ Duncan; production design by Colin Palmer. As casualties mount, an African American serviceman in World War II is forced into the co-pilot seat of a B-24 bomber for a raid over Germany. To fulfill his dream of flying in combat, he must say goodbye to the people who love him to fight alongside those who think he is expendable.