UNCSA mourns the loss of Elizabeth Suderburg
The University of North Carolina School of the Arts is mourning the loss of Elizabeth Suderburg, American soprano, performer, recording artist and wife of former Chancellor Robert Suderburg. She died on Jan. 17 in Los Angeles. She was 86.
Robert Suderburg, who served as the school's third chancellor, died in 2013 at the age of 77. A composer, conductor and pianist, Suderburg was chancellor from 1974-1983.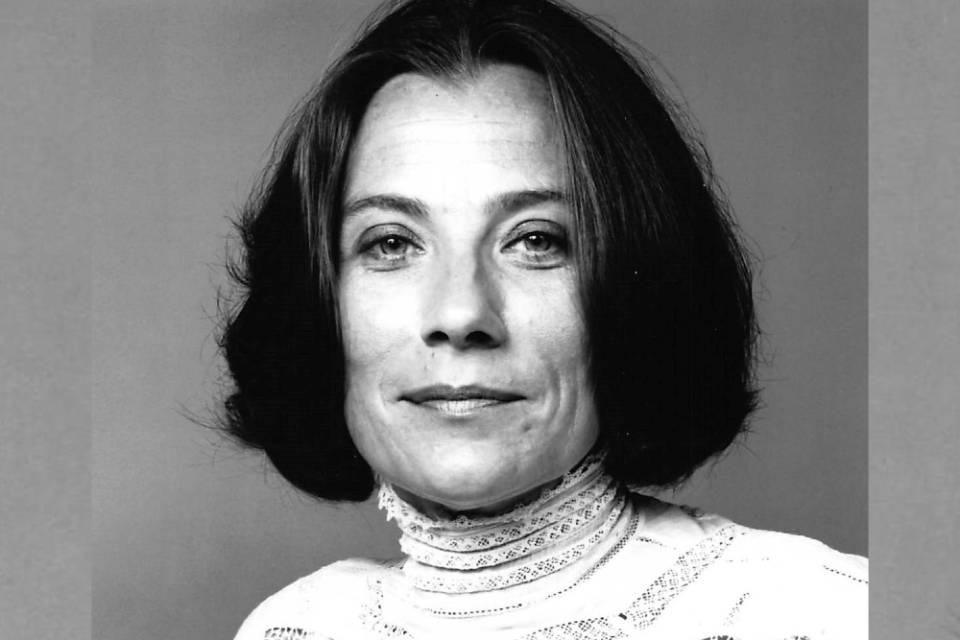 At the School of the Arts, Elizabeth Suderburg taught voice and performed often with her husband and professional associates including the Piedmont Chamber Orchestra. She also performed a number of scholarship benefit concerts with other well-known artists, including Bela Siki and David Starobin. She was a featured performer in the Contemporary Performance Ensemble, founded by her husband in 1975; it became the "Kaleidoscope" series in 1976.
Elizabeth Suderburg also proposed that the school needed a volunteer organization, and her husband brought together several community members and chaired the first meeting of The Associates, which still supports UNCSA today.
Elizabeth Suderburg
Elizabeth Pipkorn attended a year of Lutheran College and then the University of Minnesota, Minneapolis, where she met and married Robert Suderburg. She was an organ student of Paul Manz but decided to devote her life to the vocal repertoire of living composers, German Lieder and 20th-century modernist music.
She had many lifelong projects one of which was to collect, notate, research and sing Native American songs of the Pacific Northwest where she became a song catcher and student with tribal approval. This became an Americana album of popular song from Stephen Foster to Charles Ives called "American Sampler," which received a Bicentennial Award. She was dedicated to First Nation's inclusion as part of her work compiling an America songbook and was one of the first contemporary classical performers to do this.
Suderburg specialized in the work of composers Alban Berg, Robert Suderburg, George Rochberg, George Crumb, Gustav Mahler, Bill Smith, Béla Bartók and Villa Lobos. A tireless promoter of living composers, she worked in the 1960s and '70s with the Contemporary Group at the University of Washington, a cutting-edge performance ensemble that championed music of the 20th century. Archives that document her performances are included in the Robert Suderburg Archives housed at Williams College and the University of Washington archive.
Suderburg had a vibrant recording and solo recital career which garnered nominations for multiple Grammys. She toured in Europe and the United States and lived in Almeria, Spain; Zurich, Switzerland; Winston-Salem, North Carolina; Philadelphia, Pennsylvania; and Seattle, Washington.
She served many times at the National Endowment for the Arts, including a three-year term on the Chamber Music Advisory Panel.
In addition to UNCSA, she taught voice at institutions including the University of Washington, Cornish School of the Arts, Brooklyn College and Williams College.
She is survived by two children, Erika Suderburg and Jonathan Suderburg.
Get the best news, performance and alumni stories from UNCSA.
SUBSCRIBE TO OUR NEWSLETTERS