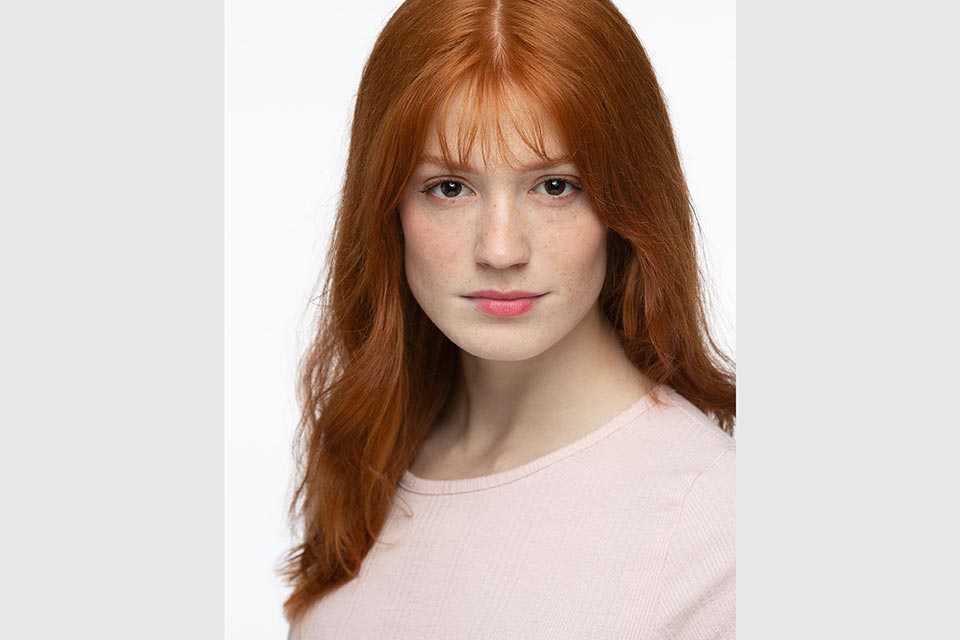 Chelsea Calfo was born on Halloween night — and her journeys in life and as an artist have been spooky and exciting ever since! Born in Pittsburgh, Pennsylvania, Chelsea discovered her love for the arts, specifically dance and drama, at an early age. She was seen in several mainstage productions at the Benedum Center with PCLO before graduating from Pittsburgh Creative and Performing Arts high school in 2018.
During her time at UNCSA, Chelsea played Marcia Clarke in "Our Lady of 121st Street" directed by Carl Forsman in the 2020-21 mainstage season, as well as Halina in "Indecent" directed by Acadia Barrengos in the 2021-22 mainstage season. She will also appear as Queen Marguerite in "Exit the King" later this spring.
While at school Chelsea has also been given the opportunity to study movement and dance closely, which is a vital part of her artistry. Growing up, she studied ballet, tap, jazz, musical theater and contemporary dance extensively for nearly a decade, and she knows dance will be a part of her life and career forever.
Chelsea will graduate in the spring of 2022 with a B.F.A. in Drama, and could not be more ready to see what the future holds.