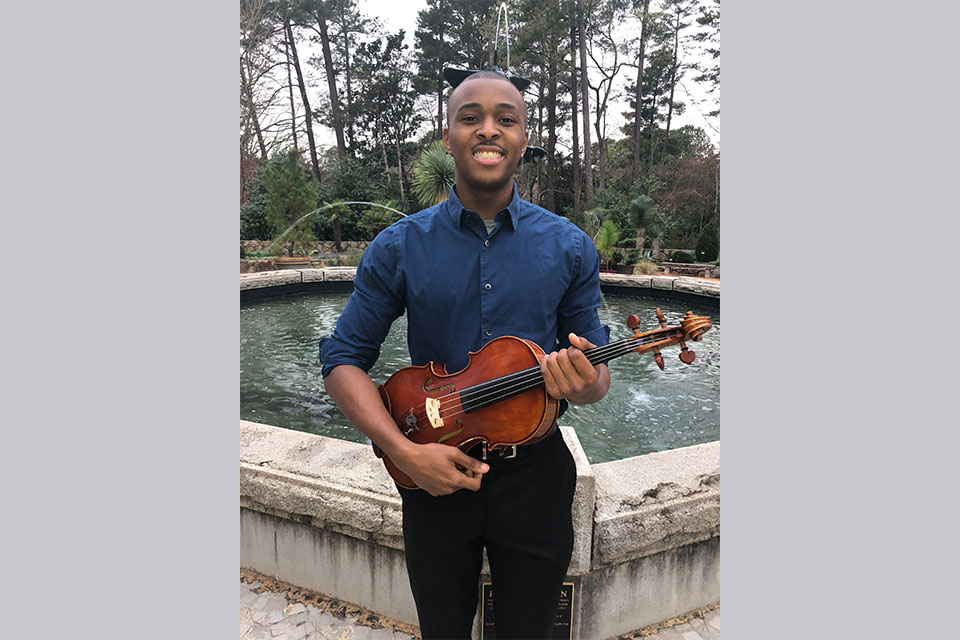 Born and raised in North Carolina, Joshua Forbes is a 3rd year undergraduate studying Viola Performance under the tutelage of Ulrich Eichenauer with hopes to one day become a soloist and a teacher.
Joshua believes that curiosity is at the heart of music and that through exploration anything is possible. He brings this philosophy to learning and teaching and is looking forward to further developing these skills within ArtistCorps.
Joshua has enjoyed volunteering with ArtistCorps as well environmentally focused groups around North Carolina like the Chatham County Fair, the Catawba Trail Farm, and others. Working with these groups has fostered Joshua's collaborative skills and his commitment to find ways to benefit these causes.