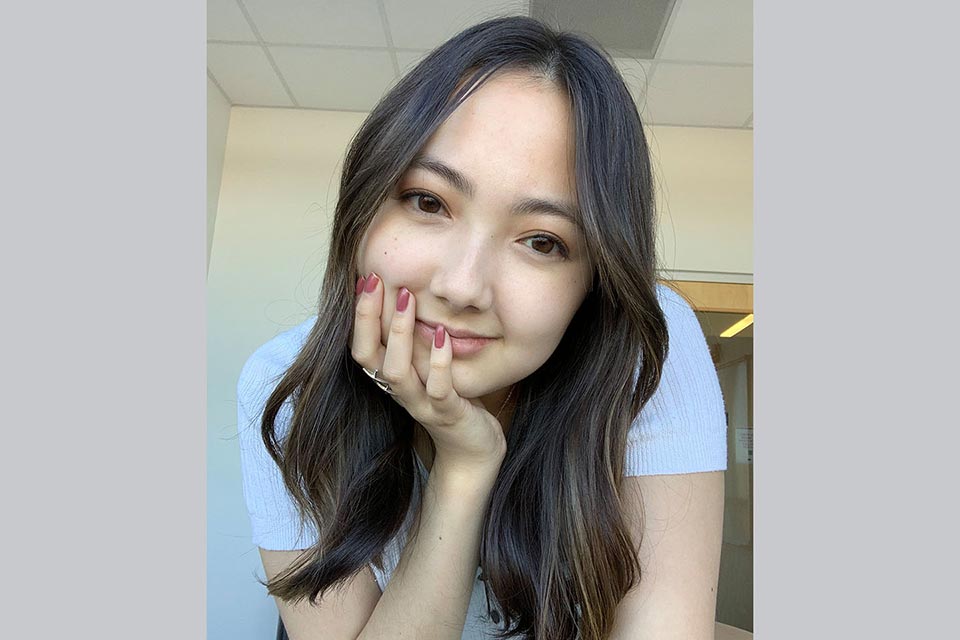 Olivia is from Houston, Texas. She is a second-year Stage Management major in the School of Design and Production and is very excited to be a Student Ambassador this year! In her free time, she loves baking/cooking for her friends, reading and going thrifting (she loves finding vintage brooches). She can't wait to meet you!
What brought you to UNCSA?
One of the main reasons I decided to come to UNCSA was all the opportunities that I would get coming to a school that has such amazing programs, not just in theatre, but also dance, opera, film, etc. Not only would I be getting the experience to work with such a variety of performance styles but I would also have access to the vast alumni network that UNCSA has, which has already helped me learn so much.
When you get homesick, what helps you?
Whenever I get homesick, I usually will call either my family or friends from back home to continue to stay connected to them. It also helps that there are a lot of people who are also from out of state that understand how it feels to be homesick for a place you can't visit regularly.