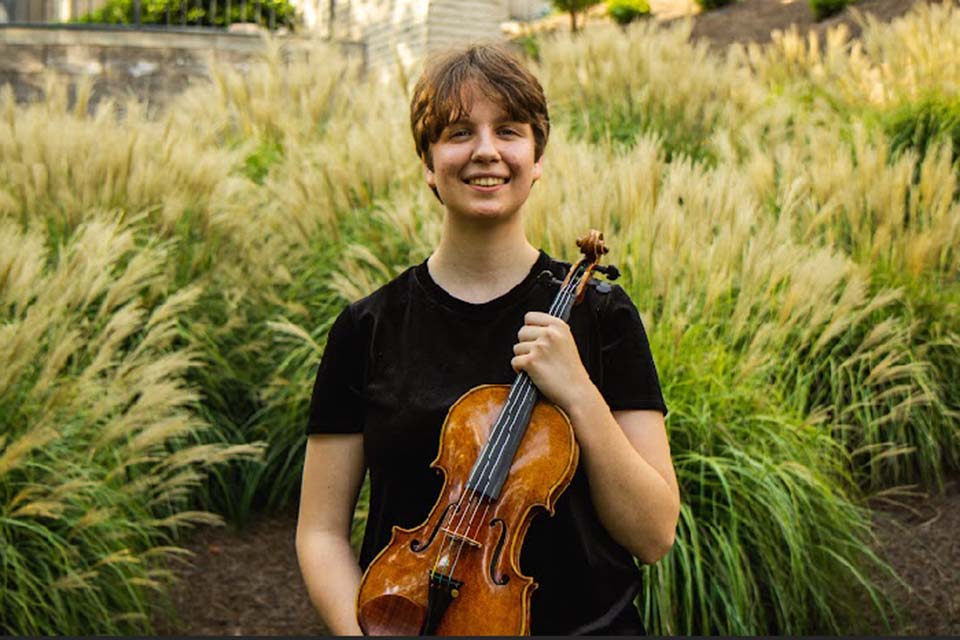 Rosemarie Nelson is a classically trained violinist who is currently a 2nd year undergraduate student at the University of North Carolina School of the Arts. She studies under violin professors Ida Bieler and Janet Orenstein. She performs with the UNCSA Symphony Orchestra and in a string quartet.
In 2021, she received an honorable mention at the North Carolina Music Teachers National Association Competition.
In addition to performing, Rosemarie is a member of the student organization, UNCSA's Cross the Line Project, and is interested in sharing music not only in the concert halls but in the Winston-Salem community.